Bespoke alpine living: Odin Hills redefines natural luxury in Niseko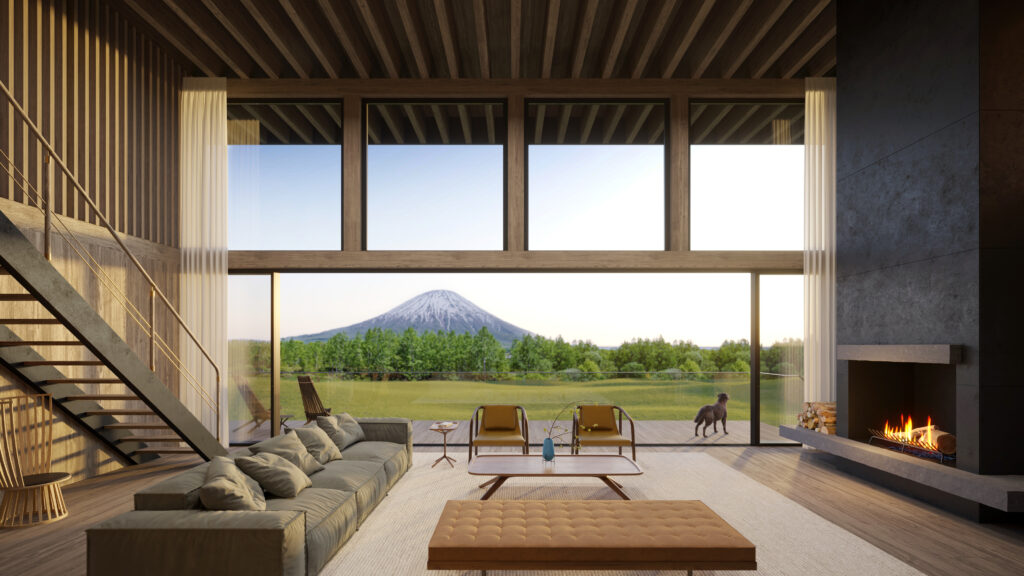 Odin Hills, the master-planned luxury residential community is located in the heart of Niseko, Japan, offering the ultimate expression of natural luxury and bespoke design.
To bring the vision of creating dream family homes to life, Odin Hills has collaborated with Pritzker-prize winning architect Shigeru Ban to design a collection of exquisite villas. These private villas are specifically developed to adapt to the varied natural topography of the area, offering ultimate flexibility to meet a myriad of lifestyle needs.
Shigeru Ban Architects (SBA) is a multidisciplinary architectural design firm with offices in Tokyo, Paris, New York, and Los Angeles. Their holistic design methodology considers carefully tuned approaches to the environment, human comfort, and building efficiency. Shigeru Ban is also known for his innovative and sustainable approach to architecture, and has designed numerous residential,  hospitality and cultural projects around the world, including the Metal Shutter Houses in New York, Aspen Art Museum in Aspen and Centre Pompidou-Metz in Metz. Shigeru Ban's dedication to humanitarian efforts around the world, coupled with his pioneering use of materials, makes him the perfect partner for Odin Hills in realizing their vision of an alpine haven in Japan.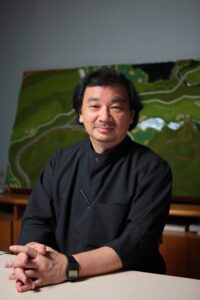 "We were tasked with creating a vision for a collection of contemporary luxury alpine chalets. We drew inspiration from Odin's philosophy of natural luxury and designed a range of flexible villas that adapt to the variety of locations available at Odin Hills, while maximizing the breathtaking surrounding views." says Shigeru Ban.
The four contemporary designs in collaboration with Pritzker-prize-winning architect Shigeru Ban, offer homeowners the opportunity to create the family retreat of their dreams while overlooking the breathtaking views of Mount Yotei. Ranging in size from 295 sqm to 615 sqm, each villa features an onsen-style family bath to cater for the health and wellness needs of the homeowner with a customisable floor plan, multifunctional interiors, and a finely curated selection of materials, features, and amenities.
The Ultimate Expression of Natural Luxury
The villas at Odin Hills are designed to blend seamlessly with the natural environment and topography, creating an unparalleled sense of harmony with nature. With abundant glass and expansive decks, the villas offer an indoor-outdoor connection that optimizes the stunning views towards Mount Yotei, embracing the landscape and filling the homes with natural light.
Crafted from locally sourced, natural materials, the villas at Odin Hills exude warmth and tactility. Each villa boasts a multifunctional interior that is adaptable and flexible, designed to meet a myriad of needs and enable moments to unfold freely with family and friends, creating a warm and tactile atmosphere that seamlessly integrates with the natural surroundings.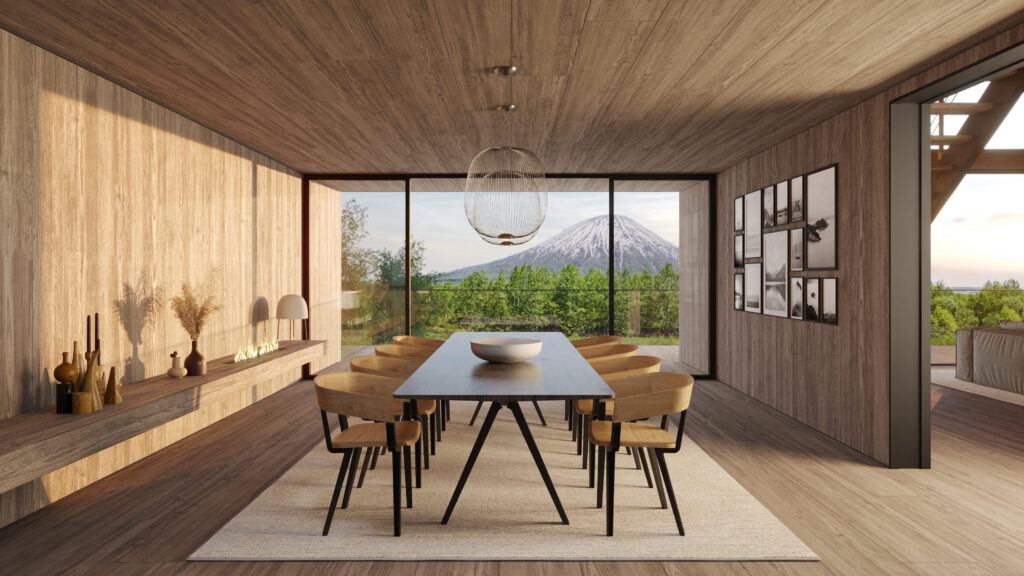 The Perfect Harmony between Traditional and Contemporary
From the timber and stone heated flooring to the crackling fireplace, each detail has been thoughtfully considered to create an atmosphere of luxury, warmth, and comfort. With seamless smart home technology features and an onsen-style Japanese bath, complete with soaking tubs made of hinoki wood, the villas offer a perfect balance of modern convenience and traditional wellness, offering homeowners the ultimate in relaxation and wellness.
With a focus on providing an exceptional living experience, Odin Hills has spared no expense in curating a finely selected range of features and amenities. Each villa is a bespoke retreat that offers the ultimate in natural luxury with all ensuite bedrooms, a fully equipped designer kitchen, a wine cellar, a fireplace, a ski room and dry room, owner storage, and staff quarters with an ensuite.
"We are incredibly excited about our collaboration with Shigeru Ban. He is passionate, hands-on, and brings a unique vision and perspective to the project. It's a rare opportunity to work with one of the legends of Japanese architecture," shares Bjorn Fjelddahl, Partner of Odin Property.
For discerning homeowners seeking the ultimate luxury alpine experience, Odin Hills offers a unique and unparalleled opportunity to own a bespoke retreat in one of the world's most sought-after locations. The villas at Odin Hills are a true expression of natural luxury and bespoke design, offering homeowners the opportunity to create a family retreat that is uniquely their own.