A look back at my favourite airline stories of 2018
Contributors are not employed, compensated or governed by TD, opinions and statements are from the contributor directly
When looking forward to the new year, it's customary to take a look back over the highlight happenings of the last 12 months. To that end, as 2018 draws to a close,  this is my list of the aviation and airline headlines that grabbed the spotlight this year in a countdown that includes cabin-based yoga, meditation sessions, 'Smart Tunnels' and the world's longest flight.
Om
In May, Australian carrier Qantas came to the aid of its more restless, uncomfortable and anxious passengers by introducing  a series of meditation videos to help bring peace, harmony and chill to the airways.
The 10-minute guided meditation is set to aerial footage of some of the most beautiful landscapes around Australia. Customers can choose from five different scenes including Australian deserts, bushlands, coasts, forests and locations at twilight as they listen to the meditation.
"A little extra relaxation"
Qantas chief customer officer Vanessa Hudson said the expanded inflight programme would also open up more opportunities for customers to enjoy some "me time" during their flight. "Customers tell us they value being able to take time for themselves in-flight and watch a movie or read a book, and now we can help them find a little extra relaxation with guided meditation."
Being prone to the occasional attack of nerves on board myself, I applaud any and all schemes to help me control my predilection for fear. If only there were an airline that would help me with my sore knees and aching muscles after a long-haul journey…
And stretch
…and there we go. Cathay Pacific also caught customers' attention when they jumped aboard the mindfulness bandwagon and partnered with Pure Yoga to launch 'Travel Well with Yoga', back in January.
Split into six parts, the vids feature Pure Yoga's Patrick Creelman who  demonstrates yoga and meditation routines that can be done before, during or after a flight. Exercises are designed to improve circulation, enhance joint mobility and relax the mind for a comfortable and restful journey.
"The need to… get your blood pumping is important during a flight"
Cathay Pacific's  entertainment, platforms and connectivity manager, Simon Cuthbert said of the scheme: "We all know that sitting still for a long period of time can be uncomfortable. The need to get up, move and get your blood pumping is important during a flight. Yoga is an innovative way to do this. There are a series of exercises that can easily be done from an economy class seat whilst other moves are suitable for after the flight in your hotel."
High class
Even though Qatar Airways launched its groundbreaking QSuite at the end of 2017, it was 2018 when the airline's new take on business class travel really made an impact with the supremely comfortable cabins debuting in China, Australia and London and an ongoing expansion across the US.
Qsuite features the first-ever double bed available in business class, as well as private cabins for up to four people with privacy panels that stow away, allowing passengers in adjoining seats to create their own private room.
Also included are adjustable panels and movable TV monitors allow passengers to transform their space into a private suite. Nice. Supernice.
Best of the LCC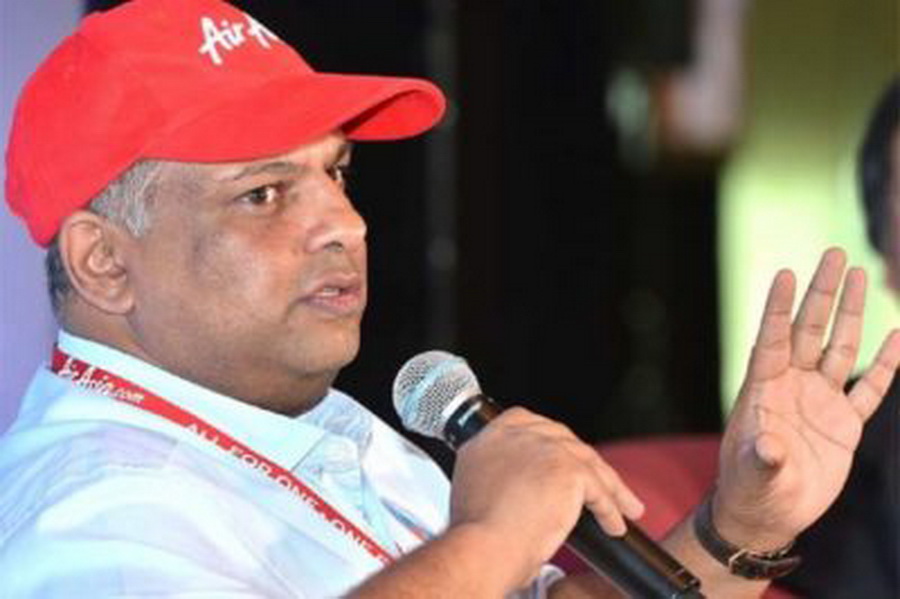 Say what you like about AirAsia – and I have said plenty – but despite criticisms of the Malaysian airline's business practices and sometimes questionable customer service experiences, passengers can't get enough.
The fact that it beat out competition from rivals such as RyanAir to win the Skytrax Best Low-Cost Airlines 2018 award for the eighth year in a row shows that their extensive coverage and competitive pricing are a hit.
"Low-cost doesn't mean low quality"
The airline's colourful CEO, Tony Fernandes commenting on AirAsia's latest win, said: "We just won world's Best Low-Cost Airline for the eighth time, which is pretty damn cool. I want to to thank all my staff who ensure that low-cost doesn't mean low quality. Even though we've won this award eight times, we know we can be better."
Tunnel vision
The use of biometric technology has been another big story of this year, with LAX and Heathrow airports being leading proponents of the futuristic solution to passenger herding, but Emirates have really taken the lead by installing the the world's first "biometric path" at Dubai International airport.
Utilising the latest facial and iris recognition tech, Emirates passengers are now able to travel care-free and can check-in for their flight, complete immigration admin, hit the Emirates Lounge, and board their flights, simply by strolling through the airport.
Furthermore, trials for the Smart Tunnel, where passengers simply walk through a tunnel and are cleared by immigration authorities without human intervention or the need for a physical passport stamp, were also announced in October, putting Emirates way out in front when it comes to tech upgrades for its passengers.
BA blues
British Airways has long been a dominant force for transatlantic routes but 2018 saw a plucky LCC beat out the iconic UK company on its own turf.
According to Reuters.com, Norwegian Air Shuttle (Norwegian) ploughed into BA's market by flying approximately 1.67 million travellers to and from airports in the New York area in the last year, whereas data from the Port Authority of New York and New Jersey showed that British Airways carried just 1.63 million passengers.
"Dominated by carriers with outdated legacies"
A spokesperson for Norwegian said: "Fares have been too high for as transatlantic routes have been long dominated by carriers with outdated legacies running on fumes."
SIA's pioneering spirit
A hardy perennial in the upper echelons of Skytrax's best airlines, Singapore Airlines (SIA) climbed one place in 2018 to switch positions with 2017's winner Qatar and take the crown for the fourth time. It is also the first time SIA have claimed the top spot in ten years.
Praised for their level of service and dedication to passenger experience, SIA will be very pleased to be seen as top dogs at aviation's Oscars, which puts a premium on customer opinion.
"Product leadership, service excellence and network connectivity"
SIA CEO Goh Choon Phong, who accepted the award earlier this year, explained: "The World Airline Awards are based on direct feedback from customers, who we know have more airlines to choose from in this highly competitive global environment.
"The recognition will further motivate us to improve upon the three main pillars of our brand promise – product leadership, service excellence and network connectivity – to ensure we retain our competitive advantage, and continue to meet and exceed customer expectations."
On top of this big win, SIA also hit the headlines in 2018 for reintroducing the world's longest flight back into its timetable. Launched in October, five years after the original flight was cancelled, the flight will be operated by seven of Airbus' new A350-900ULR (above).
The 19-hour trip from Singapore to New York is a risky enterprise for the carrier, who though bullish about its success also faces scepticism from an industry which questions the logic in restoring a service which was cancelled not so long ago for haemorrhaging cash. I, for one, would like to see the gamble pay off – after all, as the very motto of the British Special Air Service decrees, who dares, wins.