"Better tech, faster speeds and new revenue streams": The future of inflight connectivity
Contributors are not employed, compensated or governed by TD, opinions and statements are from the contributor directly
The connectivity revolution is gathering pace. As we approach the year-end travel season, trip planning and flight bookings are in full swing. Airlines are increasingly jumping on the connectivity bandwagon, but the offerings can be slow, patchy and expensive — the last thing you want enroute to vacation or while trying to join a video conference onboard.
However, this is changing, fast. The next few years are going to see inflight broadband appear where it does not exist and get much better where it does.
The public appetite for connectivity at 35,000ft is not in doubt. People are used to being able to access services like Facebook and Netflix wherever they are, while business travellers are keen on staying productive even while on a plane.
According to the 2018 Inflight Connectivity Survey conducted by Inmarsat together with Populus, two thirds (67%) of passengers in the Asia Pacific deem inflight Wi-Fi as crucial, and almost nine in ten (86%) would use inflight Wi-Fi if it were available on their next flight, rising to 92% amongst business travellers.
If airlines turn these stats into actions, some additional research – in the form of a new study from the London School of Economics (LSE) – has found that inflight broadband can potentially unlock a USD 52 billion market within the Asia Pacific region by 2035.
Disruptive devices
If better technology is one half of this equation, the rise of the smartphone is the other. The first iPhone appeared in 2007 and now, over ten years later, smartphones are ubiquitous. With Asia Pacific being home to some of the world's most advanced markets in terms of 4G adoption, the study predicts 3.9 billion smartphone connections and 11 billion IoT connections in the region by 2025.
Smartphones have been a disruptive technology in making mobile internet a mass market phenomenon, driving expectations for internet access everywhere and demand for mobile data to grow exponentially.
"Inflight broadband delivers considerable upsides for airlines too"
With 65% of travellers booking hotels with mobile devices for same-day stays and 40% making entertainment bookings online, demand for high-speed broadband in the air comes as no surprise. It is not just about what passengers want – better inflight broadband delivers considerable upsides for airlines too.
The first benefit is obvious. If you offer people quality inflight broadband, you can charge for it. In an industry where there have been decades of downward pressure on ticket prices, this offers a new revenue stream and an opportunity to build per passenger-mile revenue, especially with low-margin economy fliers. Yet, with just 25% of commercial aircraft today offering inflight connectivity of any kind, airlines have not capitalised on the true financial potential for the 3.8bn passengers who fly each year.
High-quality inflight broadband could also be key in driving customer loyalty and satisfaction, with more than three quarters (78%) of passengers looking to rebook airlines that offer high quality inflight WiFi. Offering people more to do on board – be it social media or sending emails – will likely translate into greater customer satisfaction and, thus, greater loyalty.
Captive market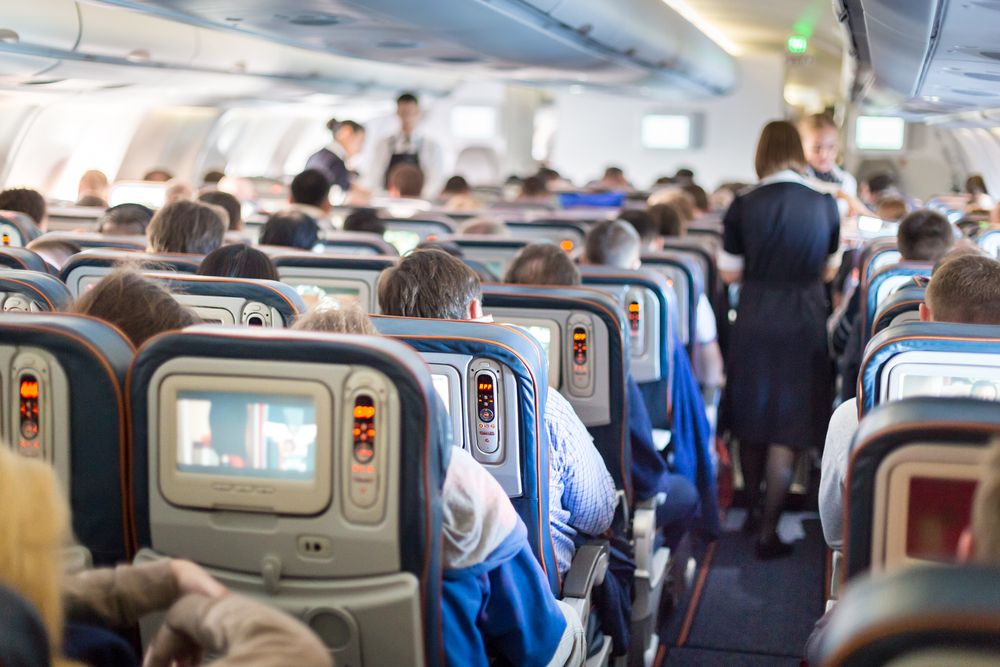 Passengers represent a highly captive audience – remaining on board, interacting with an airline, for up to 14 hours – an advertiser's dream. Connectivity means advertising can be highly-targeted because an airline knows its passengers and who is in which class. And then there's sponsorship: watch this ad and get ten minutes online for free.
The airline passenger audience could offer a higher level of engagement than on the ground, and the forecast is that overall advertising revenue could reach USD 6.1bn by 2035. Of course, airlines may know which passenger is sitting in which class, but in offering high-speed, inflight broadband, huge volumes of additional data can be generated.
With this data comes the opportunity to highly personalise the passenger experience. Yet, only 11% of existing airline schemes offer personalised rewards based on purchase history or location data, despite evidence that the average order value for personalised transactions is 12% higher than those without.
A revenue revolution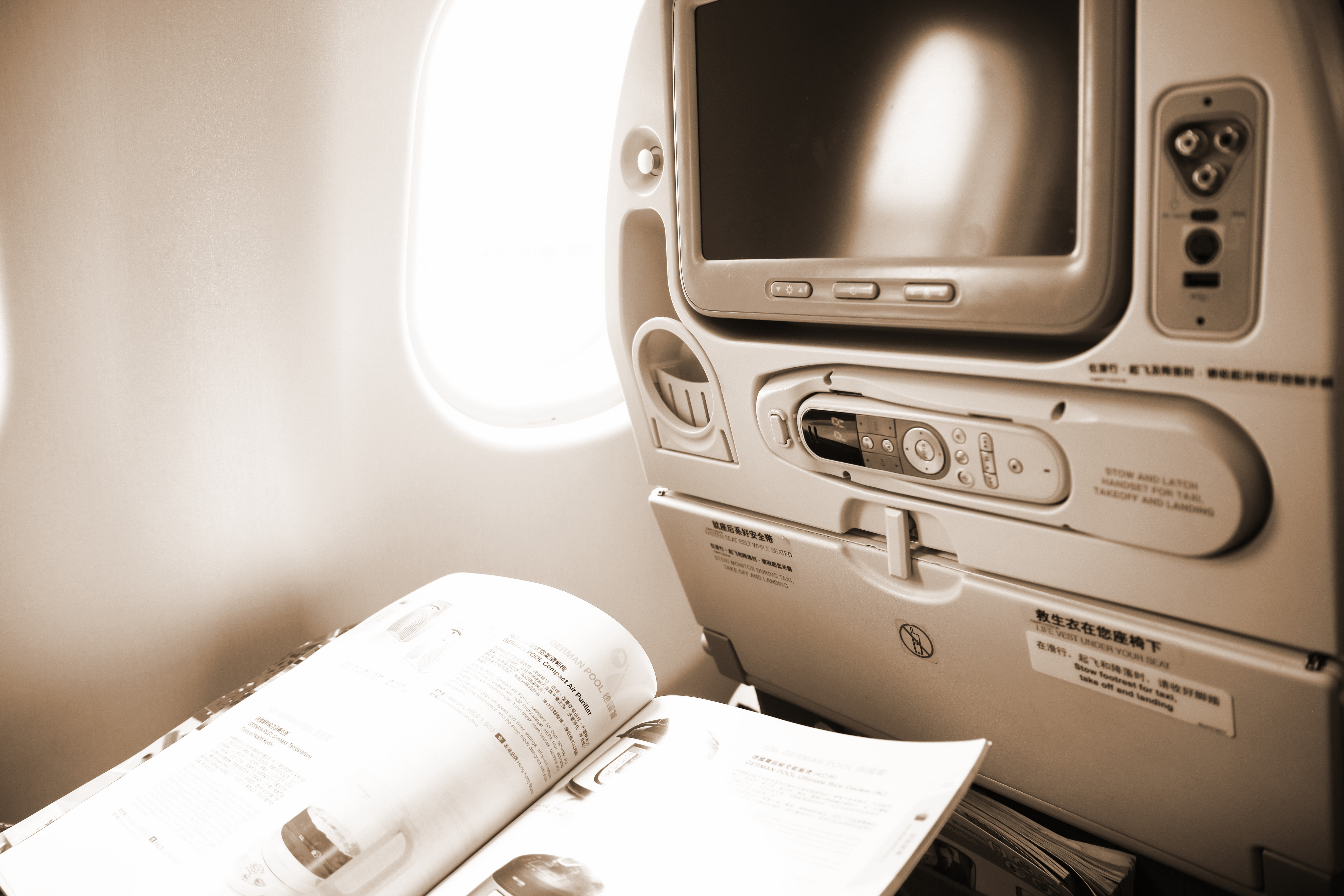 There is the possibility of other ancillary revenue streams too, through inflight retail innovations. Retail Week recently calculated that the potential extra inflight spending based on terrestrial online shopping habits is as much as USD 2.47bn. Improved broadband could mean everything from a better range of goods, to real-time card transactions, stronger third-party affiliate programmes, and an increased choice of video-on-demand.
Looking further ahead, the possibilities are the same as those offered by the meeting of super-fast home broadband and other technologies, from the use of VR headsets to arranging for airport pickup to take them home where an automated grocery or meal delivery, booked mid-flight, is timed to coincide with their arrival.
For business users, the case is equally strong as almost nine in ten business travellers (88%) would use inflight Wi-Fi to continue working on the plane to remain productive. With high-speed, reliable broadband, it will be possible for passengers to participate in meetings and even use video conferencing while they're in the air. They'll be able to work in the Cloud as they do on the ground and, as services improve, work with others in virtual spaces.