Booking.com reveals 8 top trending destinations in 2022
Forget the days of dreaming of trips and holidays abroad, 2022 is looking like an optimistic and extraordinary year for travel.
Booking.com's annual Travel Predictions research found that nearly two thirds (63%) of travellers say they need to make up for lost vacation time from the pandemic. In addition, nearly half (47%) of travellers would rather go somewhere most people haven't heard but have to keep it a secret, instead of a well-known destination that they can tell people about in 2022.
To help inspire travellers to find their own hidden gems as travel makes its triumphant return, Booking.com has delved into global booking trends to share the eight of the top trending destinations for travellers to explore in 2022. From urban cities and mountain resorts to seaside escapes and destinations rich with culture and history, there's a destination for everyone to plan an unforgettable trip in 2022.
Taichung, Taiwan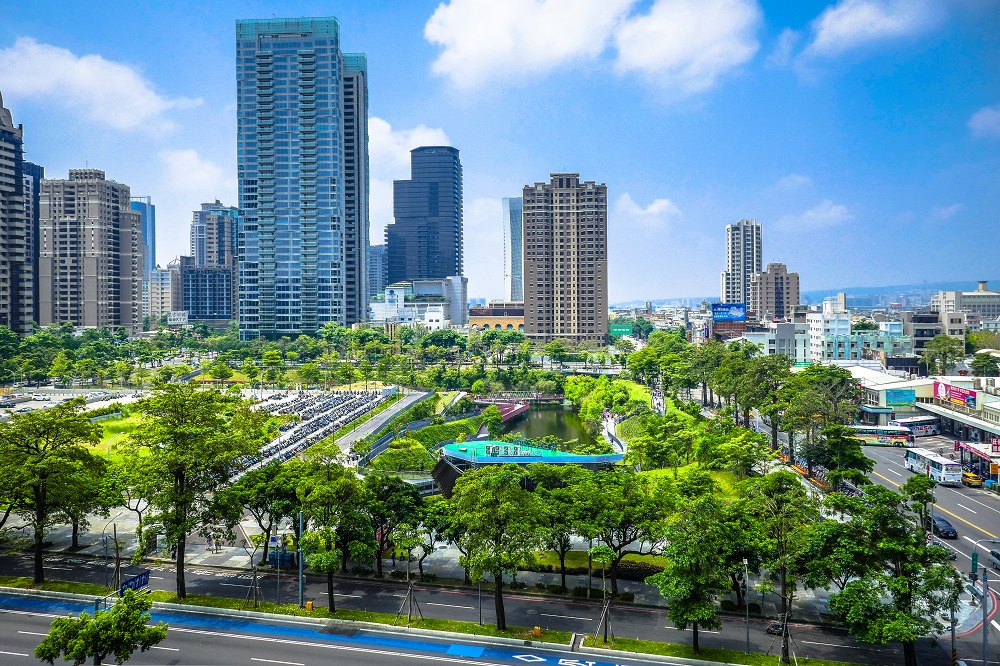 Taiwan's second-largest city is famous for its big night markets. Over half (57%) of travellers want to try new and different cuisines while travelling in 2022, so as you bustle your way through one of the buzzing street markets, be sure to try sun cakes, Taichung's local meatballs, and of course a refreshing bubble tea. By day, Taichung is home to incredible historical temples and must-see sites including the prestigious 200-year-old Lecheng Temple, the ornate Chenghuang Temple, and the three-hall style Wanhe Temple, which showcase intricate architecture and reveal the rich cultural past of the city's ancestors.
Melaka, Malaysia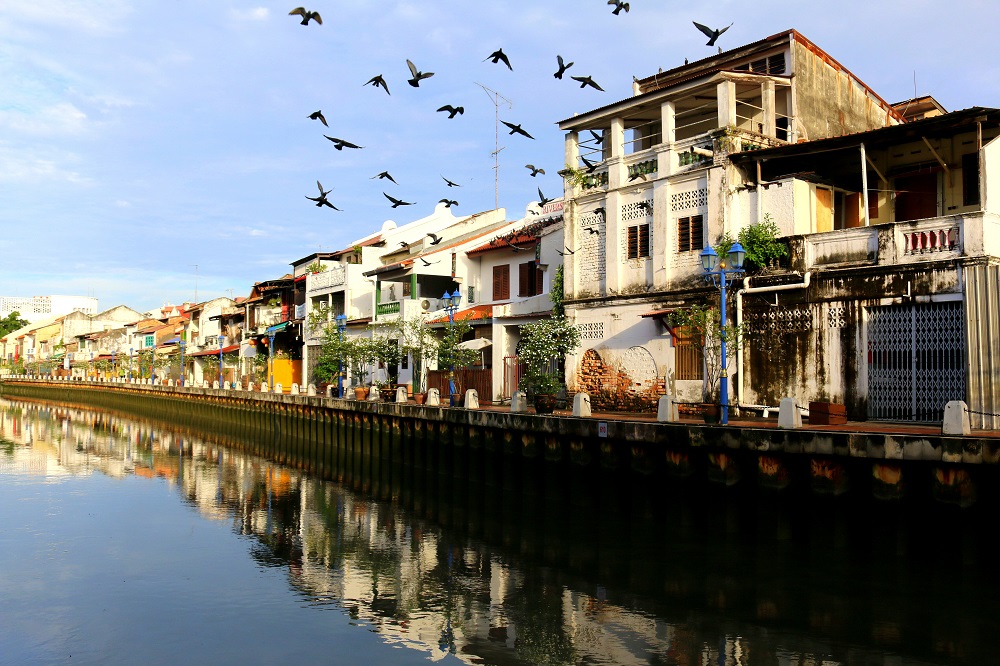 Known as the historical state of Malaysia, Melaka is rich with heritage buildings and ancient landmarks. Travellers can take in the cool street art that covers the city with a stroll down Jonker Walk while enjoying local boutiques, small museums and restaurants with local Nyonya cuisine that can be tantalizingly spicy, but is a delight for the tastebuds! Take in all Melaka has to offer, with Melaka Bird Park being a great day out for the family to see over 700 Malaysian bird species in an idyllic botanical garden and, for a stunning view, pay a visit to the beautiful Masjid Selat Mosque. When the water levels are high, the Mosque looks like it is floating on top of the strait of Melaka and is magical at both sunrise and sunset.
Atlanta, USA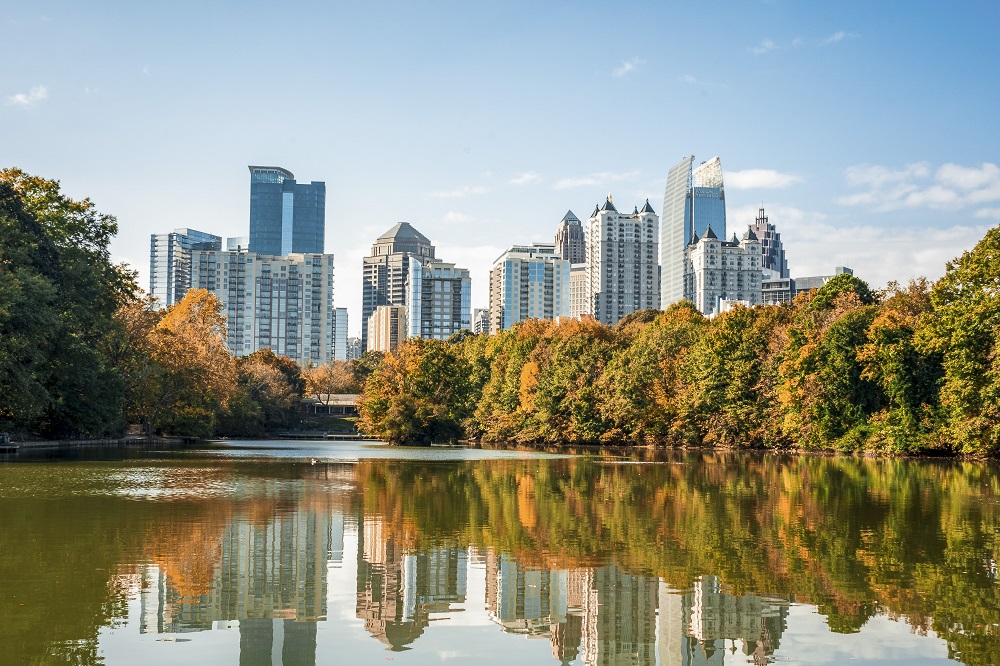 As the capital of Georgia, Atlanta is known as the cultural centre of the American South and offers a true urban adventure. Full of lively neighbourhoods with world-class restaurants and a wealth of vibrant nightlife, it is a great destination for all types of travellers. For history lovers, the city is home to some important sites such as the Martin Luther King Jr National Historical Park and the National Center for Civil and Human Rights. As 73% of travellers want to have authentic experiences that are representative of the local culture* locals would recommend visiting Ponce de Leon Avenue, a 16-mile road that connects Atlanta's diverse communities and allows visitors to fully immerse themselves into the city down one long straight road. The 'Ponce,' as it is known locally, is home to everything from tattoo parlours and underground nightclubs, to antique shops, and churches and showcases all the rich culture Atlanta has to offer.
Gramado, Brazil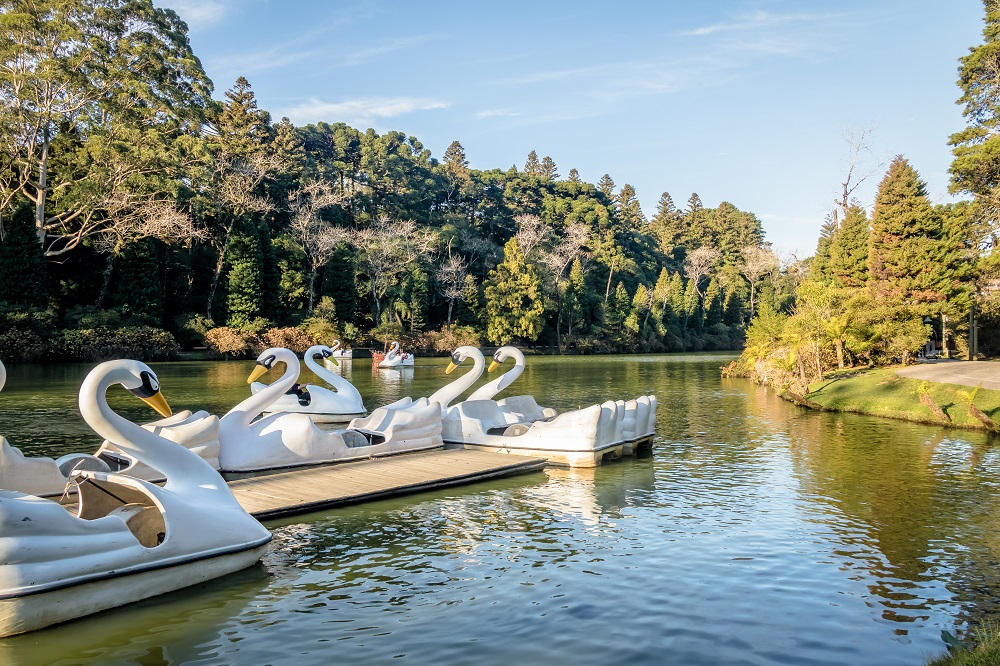 Gramado is located in the 'Romantic Route' region of southern Brazil, a scenic route that runs through 13 municipalities of Rio Grande do Sul. This picturesque mountain resort is perfect for two-thirds (68%) of travellers who like travelling 'off-the-beaten-path' to destinations that are less crowded. With charming boutique shops, restaurants that serve chocolate and fondue, and pedestrian crosswalks – Gramado feels like a quaint Swiss village in the heart of South America, making it an unexpected destination thanks to the fusion of two cultures. As two-thirds (66%) of travellers wish to stay somewhere with different scenery from what they are used to back home, this unique destination is one of the most charming places in the Brazilian hinterland and is well worth the visit for a memorable trip in 2022.
Santo Domingo, Dominican Republic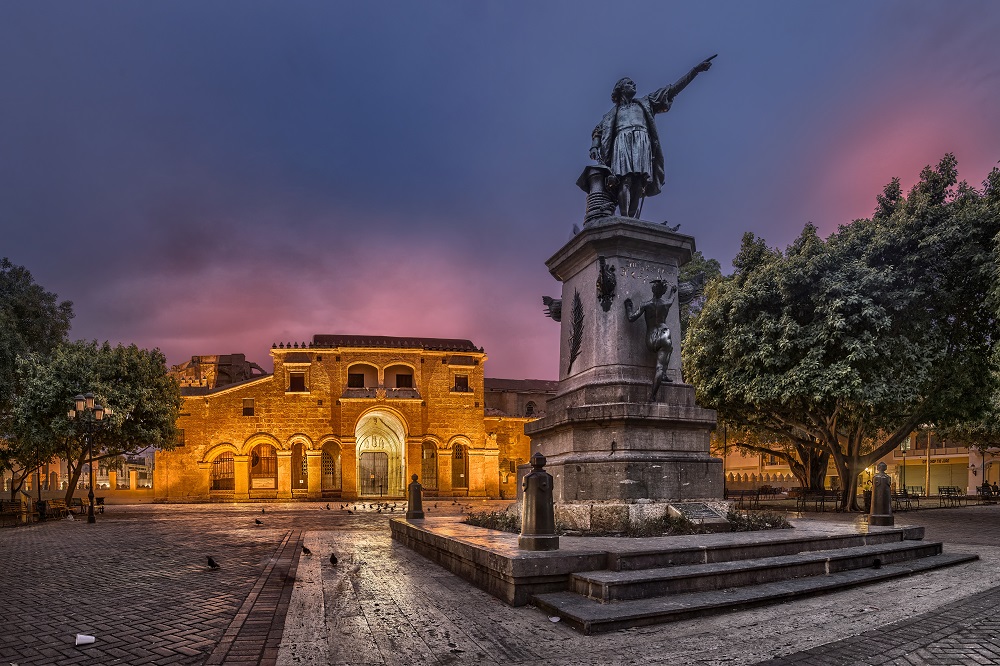 Santo Domingo exemplifies the pulse of Dominican culture and is a city where old perfectly meets new, with art galleries, buzzing nightlife and delicious foodie scene sitting seamlessly alongside architectural wonders from the 16th century and a UNESCO world heritage site. Explore the Zona Colonial in the core of the city by bike or by joining a guided tour, visit the National Botanical Garden for a beautiful taste of nature and finish with a sunset drink with a seaview at the Malecón pier. The historical charm met with a modern Latin flair is perfect for the half (49%) of travellers who want to stay somewhere close to plenty of nightlife options, as they can enjoy the salsa clubs by night and recuperate on the pristine beaches in the glorious Caribbean by day.
Brașov, Romania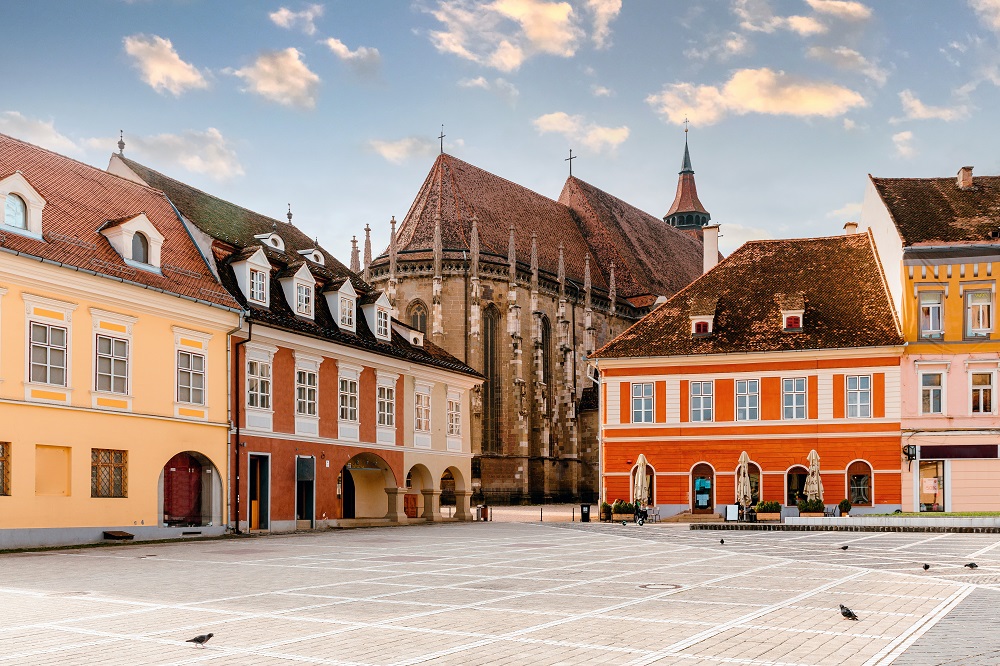 Full of medieval ambience, the 13th Century city of Brașov set in the heart of Transylvania inspired the world's most famous vampire and will transport you back in time. Fringed by the peak of the Southern Carpathian Mountains, the city is full of romantically Gothic architecture creating an awe-inspiring skyline. Main attractions include the spookily famous Bran Castle which inspired Bram Stoker's Dracula, or you can even visit a bear sanctuary to see these incredible animals in their natural habitat. Whether conquering a hiking trail, taking a cable car up Mount Tampa to overlook the whole city or perusing the charming cafes surrounding the central Council Square, the city is a hidden European gem, with no vampires in sight.
Llandudno, UK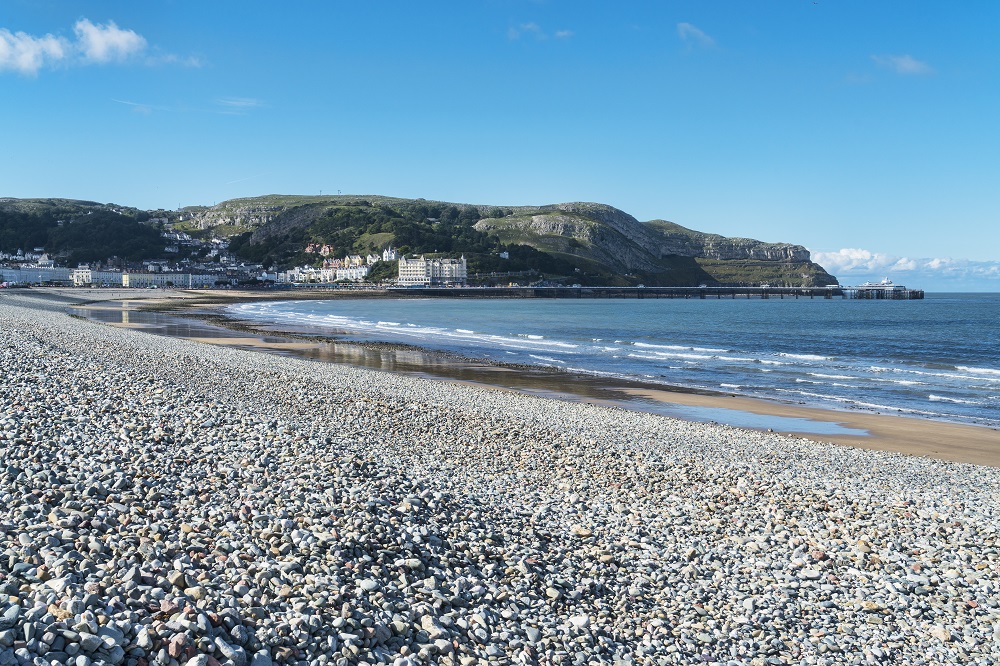 Known as 'The Queen of the Welsh Watering Places', this Victorian seaside gem situated on the North Wales Coast is perfect for exploring beaches, nature and castles. To see all of the city, the formidable limestone headland overlooking Llandudno is known as The Great Orme and visitors can travel up on a tram to reach the summit station for wonderful views. For a quintessentially British seaside experience, Llandudno pier is ideal for seaside fun and charming shops. Llandudno (pronounced lan.did.no) is also home to the Oriel Mostyn Gallery; an elegant building that showcases contemporary art lies nearby a variety of restaurants, pubs and shops.
Montpellier, France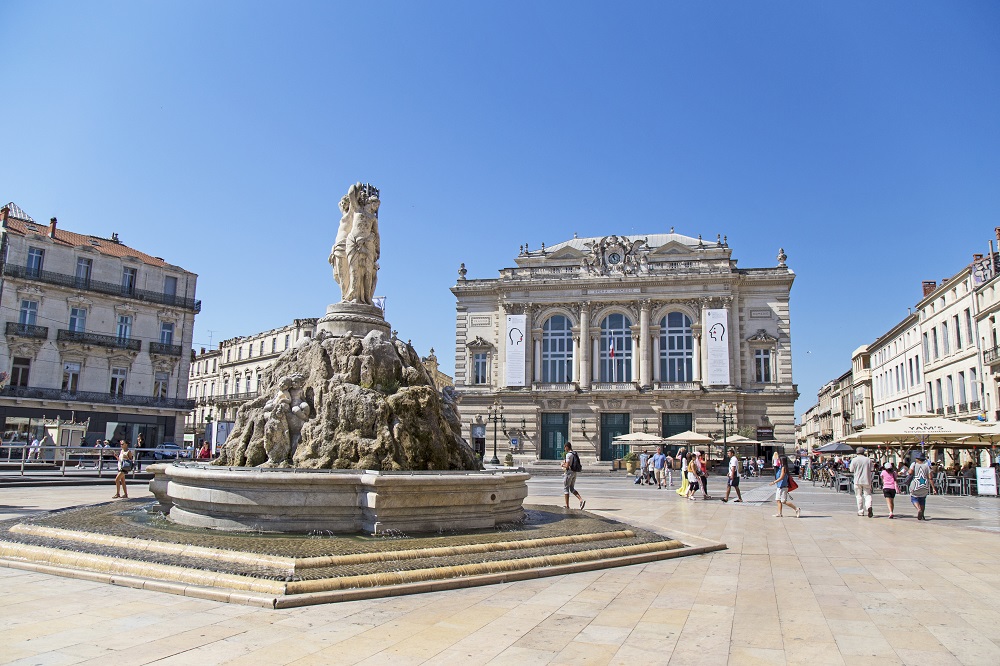 Coined as one of the sunniest cities in France, Montpellier sits on the Mediterranean coast of the South of France and is a beautiful city full of elegant architecture. Explore the city by the new modern tram lines which were designed by the luxury designer Christian Lacroix, then visit the white-sand beaches on the city's doorstep for some vitamin-sea as 82% of travellers agree that seeing a body of water instantly changes their mood for the better. Travellers can take a stroll down the historical Promenade du Peyrou to sample some French cheese in the market before a visit to the Cathedral. For any art enthusiast, you can pay a visit to the Musée Fabre to observe exquisite art from the 14th century.