BookMeBus wants an ecosystem around transportations
TD speaks with CEO Langda Chea on bridging transportation and tourism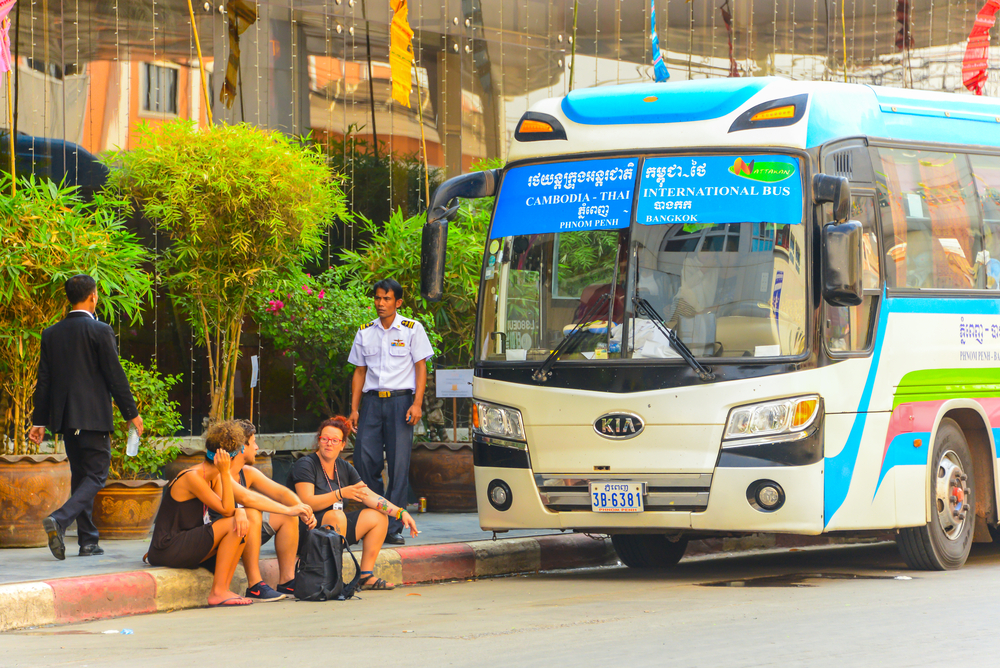 BookMeBus chief executive Langda Chea's hometown is 290 kilometres away from Cambodia's capital of Phnom Penh. Every public holiday, he has to beat a "crazy crowd" at the ticket counter to buy a bus ticket. Experiencing this dilemma first hand becomes Chea's inspiration to create a solution to lessen the burden of travellers.
Buses are the preferred form of inter-provincial transportation in Cambodia. The same can be said for most countries in Southeast Asia. Backed with his decade of experience in the ICT industry, Chea created a hassle-free ticketing platform for Bus/Taxi/Ferry.
"Travel within Cambodia has not been very easy and quite a hassle for all type of travellers. It is one of the great issues that urged me to establish this company; It required a big brain in technology and a management standard that enables the digitalization in this industry. I started BookMeBus with an intention to empower the trend and build an ecosystem that allows all stakeholders to take part in improving our industry which involves both transportation and tourism," Chea told me in an exclusive interview.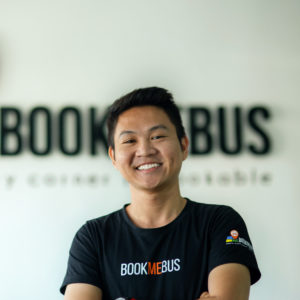 I met Chea and his chief commercial officer Panhavuth Heng last year in a conference in Singapore as one of the finalists in the pitching competition for start-ups. Their pitch hits close to home as most Filipinos travel by bus and ferry and it is chaos on holidays. I caught up with Chea almost a year after the conference to know the status of his company.
TD: In terms of transportation, the industry, especially angel investors, are looking into ride-hailing. Why should they pay attention to bus ticket booking?
LC: Bus ticket booking is a part of the business, but  BookMeBus offers full set SaaS ( Software as a service)  Management and online booking system focus on Bus/ Ferry/taxi. SaaS is an enterprise innovation that can delegate new partnership with data analysis, OTA supplies, Marketing Intelligence Support as the strength in utilizing more opportunities for travellers and business owners who share the same interest in the industry.
Our objective is to build a strong ecosystem beyond the transportation ticketing which we hope to raise more standard in the tourism industry and make travelling easier and accessible. Until then, there will be many beneficiaries, especially the communities reside in the potential tourist destinations. This advancing technology model will help navigate and improvise more national and community development project.
At BookMeBus, we are in between Transportation and Tourism, which the two have to go together. We empower travel community, which we work with bloggers all around the world and partners with both local and international OTA (Online Travel Agency). This creates more accessibility and brings Cambodia closer to the world.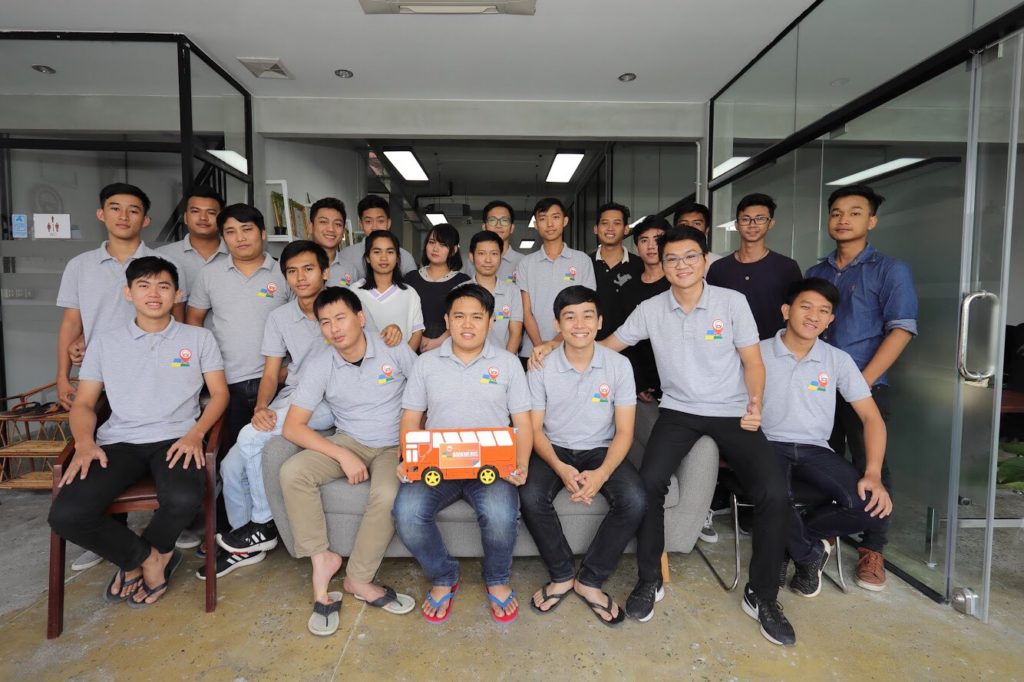 How do you seek the right investors? What would you do with the funds?
Finding investors is hard just like how other startup named it. To me personally, I would be happy for any opportunities and I am sure that the right investors will invest in our idea rather than trying to gain their upper hand. I have three main criteria:
First, it has to be who believes in our vision. It is not just about our potential growth or market value but they have to believe in our vision and join us on this up and down journey.
Second, give us the freedom to operate. They should invest both belief and fund, they should believe in our ability in leading this company, also allow us to have our own operating system with no objection unless they have a construction suggestion that is good for the company well-being.
And lastly, Knowledge exchange. Not all investors have to be experts in the industry we are serving, which is an opportunity for both parties to have something for each other to take away, either management issue or company growth. A good investor would guide us through the crisis and allow us to learn and grow from there, and sometimes our ability and growth also prepare for their future endeavour either more investment or business expansion.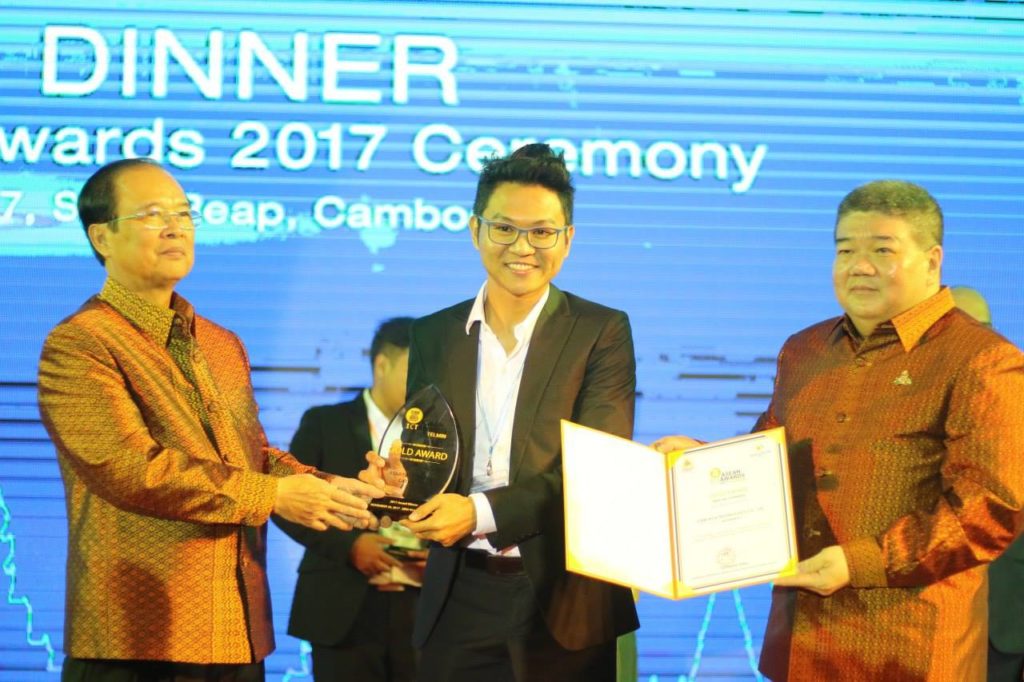 I remember that in your pitch in WiT Conference last year, you plan to expand in the neighbouring countries of Cambodia that can also be reached by bus. Can you kindly update us on the status of this expansion plan?
We have been helping bus companies transporting passengers cross border between Cambodia, Thailand, and Vietnam is the last three years and we are now working closely with this group of networks to share our knowledge and technology to improve and replace the legacy technology beyond Cambodia to aggregate and create seamless transportation between these countries with our Global Fleet Distribution System.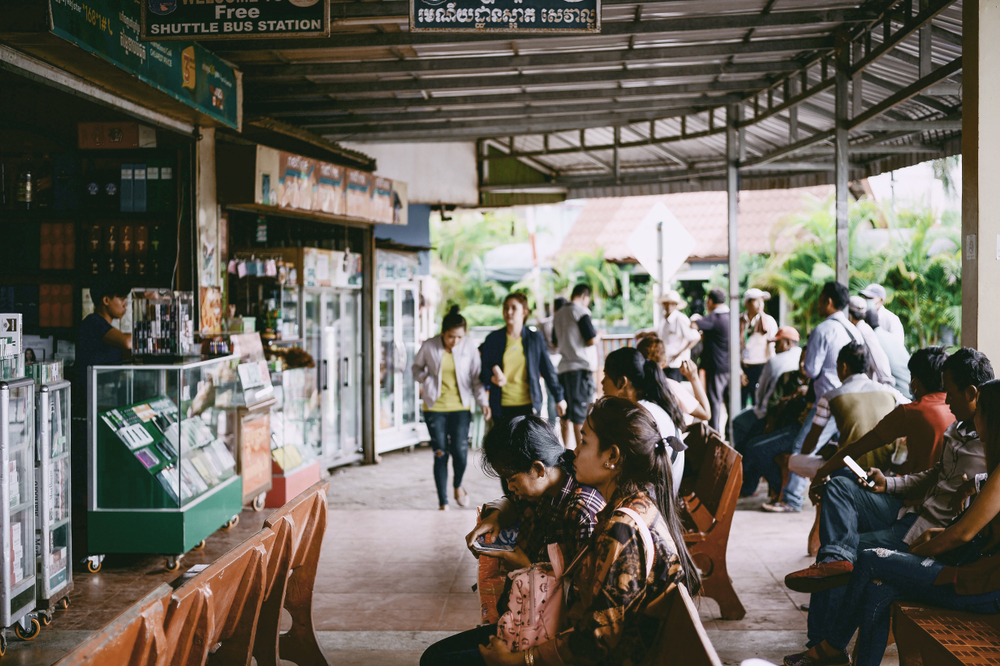 We saw apps growing out of their core business. Aside from bus ticket booking, does BookMeBus have plans to branch out to other services? Why?
At the current time, we offer online ticketing for Bus/Taxi/Ferry for both website and mobile application users. However, what keeps us operating are more than just providing users with transportations' solution within the country and cross borders. We currently offer big transport companies in Cambodia full Set of Saas which we help them sell ticket using our board of intelligence including marketing, business development, Data analysis, OTA supplies. With this system and support, we help them sell their tickets globally with real-time confirmation and secure payment.
BookMeBus will not be stepping on the brakes anytime soon as they still have a lot of plans in the pipeline. "We initially focus on creating a hassle-free ticketing platform for Bus/Taxi/Ferry. Later on, we challenge ourselves to be a pioneer that brought this ecosystem around transportations by SaaS management to the big and small operators that are the major broadening of the business opportunity that serves people beyond any borders. Moreover, with this system, everyone around the world can get their transportation tickets in advance with fast and secure online confirmation. This way they can sort out their travel solution within Cambodia, Vietnam, and Thailand with more relief," Chea said.