Breathe in, breathe out set to become a travel industry favourite
Contributors are not employed, compensated or governed by TD, opinions and statements are from the contributor directly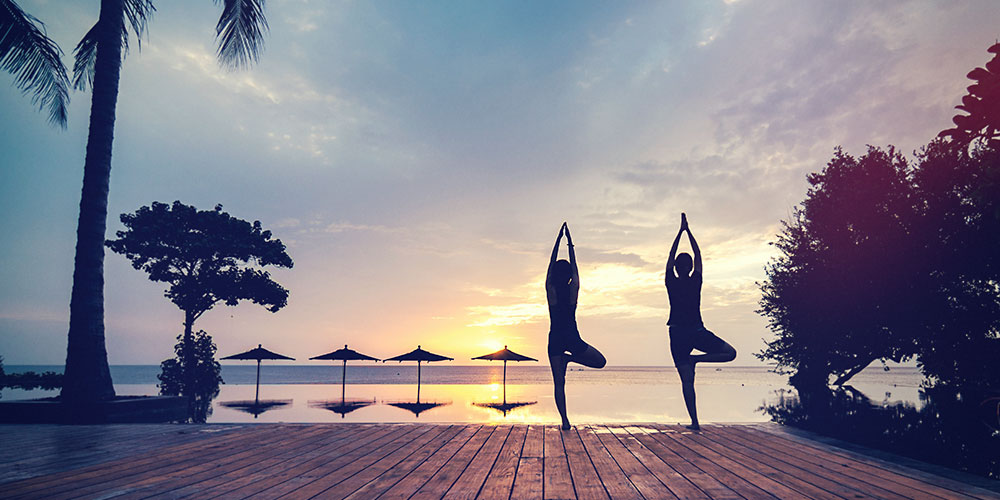 When 650 wellness experts from 50 nations gather to debate the future of wellness, it is hard to debate that wellness is indeed a booming industry and will be so in years to come. With depression and anxiety becoming greater teenage problems than drugs in the US, a uniquely informed and global view of trends in the wellness industry is called for.
That's what will be at the heart of Global Wellness Summit (GWS) to be held in Hong Kong in August 2019. It aims to bring together leaders from the medical, travel, spa, beauty, fitness, nutrition, technology, financial and architecture worlds to debate where wellness is headed.
Their wellness trends report 2019 pegs the wellness industry at a massive USD 4.2 trillion globally.
Wellness takes on travel
Everyone wants to escape the city even at the slightest chance they get. Travellers are starting to crave healing, serene oases in metropolises, and thus the rise of the urban wellness resorts. As people continue to be overworked and overwrought, they will answer the call of nature, so to speak.
It seems counterintuitive, but some of the world's top wellness travel brands are moving beyond their roots in idyllic locations to set up shop in big cities. And by "setting up shop" we mean deep, mindbogglingly comprehensive wellness programming served up to both hotel guests and locals.
Overtourism is one of the most pressing issues facing the travel and tourism industry today. In cities, too many tourists can alienate residents and overtax local infrastructure. In UNESCO World Heritage sites like Machu Picchu and Angkor Wat, mass tourism leads to litter-filled landscapes, threatening the spiritual, cultural and physical integrity of sacred places. On the beaches of Thailand and the Philippines and Spain, overtourism damages the environment and degrades the visitor experience. Wellness tourism – with its ability to take travellers away from the bustling sites to more remote areas of a country as well as it's year-round seasonality – is being recognised and touted as key part of the solution.
The Global Wellness Summit is an invitation-only international gathering that brings together leaders and visionaries to positively shape the future of the growing global wellness economy. Held in a different location each year, Summits have taken place in the US, Switzerland, Turkey, Bali, India, Morocco, Mexico, Austria and Italy. The 13th annual Summit will be held at the Grand Hyatt Hong Kong from 15–17 October 2019.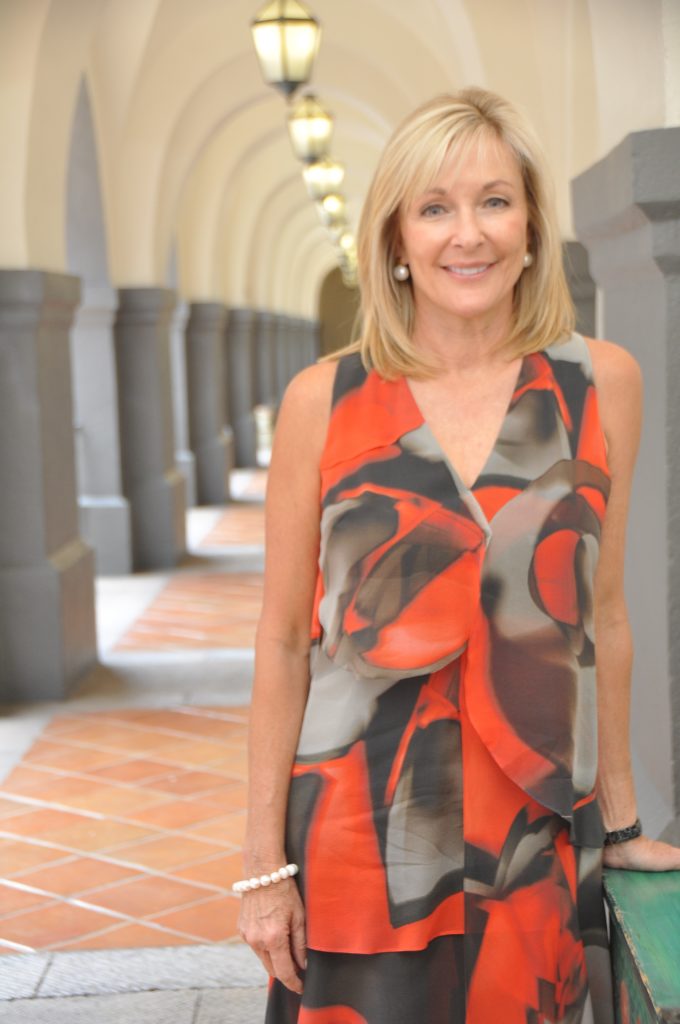 We sat down with Susie Ellis, chairman & CEO, Global Wellness Summit before the madness begins.
TD: What is the central theme for this event in 2019?
"A special focus on the Asia market"
SE: The business of wellness with a special focus on the Asia market is the central theme of this year's Global Wellness Summit (GWS).
How do you think the world of travel embraces wellness?
As more people turn to wellness practices to combat high stress lifestyles, wellness is becoming an important part of almost everyone's travel experience. Thanks to ground-breaking research from the Global Wellness Institute (GWI), a 501(c)(3) nonprofit organisation, there is now a greater understanding of wellness tourism: defined as travel associated with the pursuit or maintaining or enhancing one's personal wellbeing.
There is also an understanding of the distinction between primary wellness travellers, those who are motivated by wellness to take a trip or choose their destination based on its wellness offerings (someone likely to go to a destination spa or wellness retreat); and secondary wellness travellers, those who seek to maintain wellness or engage in wellness activities during any kind of travel. It's becoming increasingly difficult to find many travel experiences that don't include a wellness aspect – whether it's as basic as a visit to a gym or an in-room massage, or a quest for better sleep and local, nutrient-rich food, virtually all travellers seek some form of wellness.
We have seen a great deal more countries marketing their wellness tourism assets – from hiking to surfing to yoga to natural surroundings. One example is natural thermal mineral springs, something many tourism offices didn't focus on in the past, but are now being marketed as a big draw for wellness travellers.
What can travel brands learn at the wellness summit in 2019? Any insight on what kind of brands/sessions etc.
The business of wellness is growing everywhere around the world…and one interesting aspect that will be explored is the increase in the number of Chinese travellers. What are they looking for in terms of wellness? Where are their expectations? What are the opportunities for inbound tourism to china when it comes to indigenous practices. Understanding some of the practices in Asia, like TCM and Ayurveda, will be a topic on the agenda. The agenda will feature significant opportunities for the east to learn from the west and vice versa.
In addition, we will be exploring what the hospitality brands are doing in the wellness space. In particular, the Summit will give visibility to brands that originated in Asia, like Mandarin Oriental, Banyan Tree, Six Senses, Taj, Shangri-La Hotels and Resorts, Leela Hotels & Resorts, etc., and how they are approaching spa and wellness in their brands.
The holistic approach to wellness in Asia versus the more separated approaches of the west will likely be a topic. Fitness and mind/body movement will also figure into the conversation since our 2019 research will focus on this sector. Forest Bathing will also be on the agenda. We have two outstanding co-chairs helping curate the content, Cathy Chon who lives in Hong Kong and Yoriko Soma who lives in Tokyo. And all sessions will be translated into Mandarin and Japanese.
What is the growth potential for wellness travel?
"It's forecast to grow even faster through 2022 to reach USD919 billion"
Wellness tourism grew from a USD 563 billion market in 2015 to USD 639 billion in 2017, or 6.5% annually, more than twice as fast as tourism overall (3.2%).* And it's forecast to grow even faster through 2022 (7.5% yearly) to reach USD 919 billion. North America drives the most wellness tourism revenues and Europe the most wellness trips (292 million), however Asia-Pacific is the real growth leader, with wellness trips growing 33% in the last two years. China and India rank #1 and #2 for growth: adding roughly 22 million and 17 million wellness trips respectively from 2015-2017. These are just a few findings from the nonprofit Global Wellness Institute's new "Global Wellness Tourism Economy" report released last year.
*Source: Euromonitor data for tourism growth overall, 2015-2017
Any major destinations you forecast and why?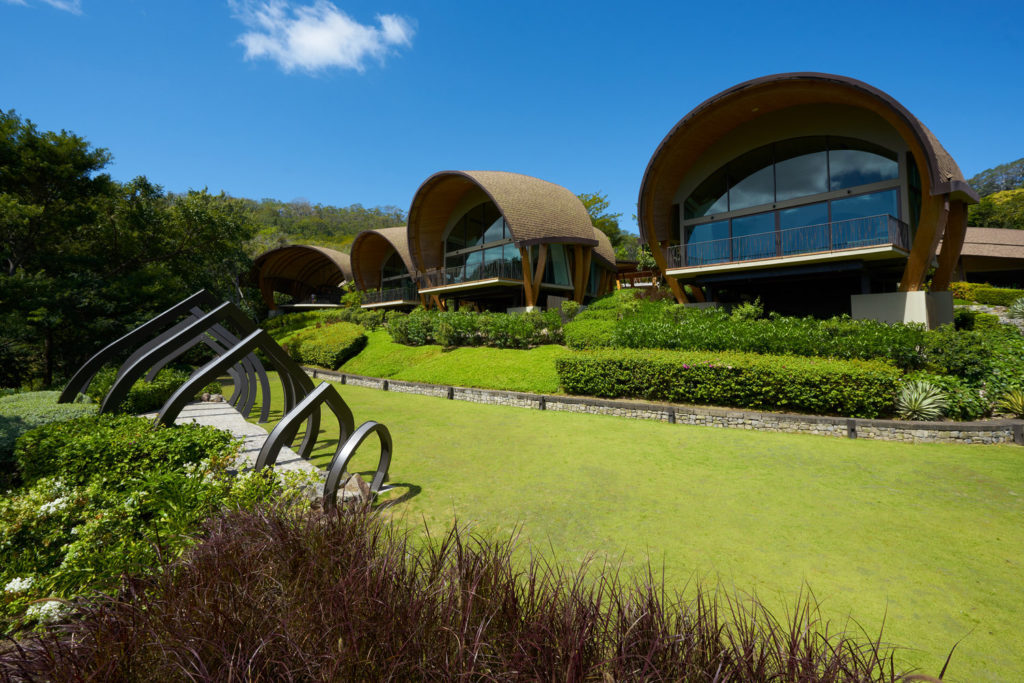 China will be a major driver of both inbound and outbound wellness travel. Fuelled by China's emerging middle class, which is on track to expand from the current 430 million to 780 million by 2025. China's middle class places a healthy lifestyle as a high priority and sees this as the definition of a good life. Over 70% exercise regularly, purchase organic food, and strive to achieve a daily work-life balance. Interestingly, although men outnumber women by 34 million, the "she-conomy" in China is growing, driven by an increase in income level, broader exposure, and changing roles and values. Eager to travel abroad and engage in healthy lifestyles, women are overtaking men when it comes to independent travel.
Whether girlfriend getaways, health travel or multigenerational holidays, Chinese women are driving the travel experience and will influence how tourism destinations, wellness and hospitality brands develop their offerings.
Alila, Aman, Banyan Tree and Six Senses are pioneers in the wellness market in China, with each new property setting a higher benchmark for the wellness hospitality industry. The recently opened Amanyangyun features one of the largest and most comprehensive spa and wellness centers in Shanghai, incorporating cutting-edge technology and innovative science with centuries old holistic healing philosophies. Positioned as a sanctuary for holistic wellbeing and restoration, the 2,840-square-meter facility covers every aspect of wellness, from beauty, nutrition and movement to emotional and spiritual wellbeing.
In Asia, a standout new destination is Six Senses Bhutan (launching Feb-thru summer), which is very innovative because if the wellness resort experience has always been confined to a single property, this is the first multi-property wellness circuit. Guests journey across five lodges, and at each destination all the experiences (from design to food to spa/wellness experiences) will be based on a powerful story: the five key pillars of Bhutan's unique "Gross National Happiness Index." Bhutan, that ancient Himalayan kingdom of unspoiled nature, culture and spirituality is actually more forward thinking than the rest of us, with national policy based on formal principles of happiness for its citizens rather than gross domestic product. Six Senses Bhutan guests will journey across 5 dramatically diverse topographies, climate zones and cultural areas as they move across these five inns – from Paro to Thimphu to Punakha to Gangtey to Bumthang. Each guest will mark their physical, mental and spiritual journey by adding charms to a bracelet given at the start of their quest – and when they arrive at each destination they will receive a card where they set their intentions for that specific aspect of happiness.
How does wellness influence the travel industry and how well do you think they are adapting?
I think that the entire travel industry is now aware how important health and wellness is to consumers so each part of the travel experience is being reimagined with that in mind. Flights are adding healthier food options and inflight movement and meditation programs (for example, Canyon Ranch's partnership with Singapore Airlines). Hotels are making wellness a strong focus – from delivering a better night's sleep and healthier snacks to investing heavily in wellness brands – for example, Hyatt purchased Miraval and fitness brand Exhale and hired wellness expert Mia Kyricos to head up in-house employee wellness programs and lead the wellbeing branding for all of its hotels, etc. And, just recently, IHG, added Six Senses to its luxury wellness portfolio.
Key wellness trends that complement the travel industry?
Overtourism is leading to more consciousness about wellness travel: both wellness for self and for the planet.
The building awareness of the "loneliness epidemic" affecting modern day life has prompted a trend towards understanding the importance of social interaction and has galvanised more interest and focus on local community and interacting with local people and having authentic, local experiences.
Social impact – making a difference and "doing good" – is something that is very valued in the wellness world and fits nicely with wellness travel, etc. – being able to go to a destination and make a difference for the community.
Another part of the mental wellness trend is the massive focus on sleep and sleep health at spas. A leader here is Six Senses' wellness resorts (15 worldwide) with their 'Sleep with Six Senses' program, designed by a famous sleep-medicine doctor and which offers guests a Sleep Ambassador that consults with them to create a personalised program of spa treatments, yoga and meditation, etc. to change their sleep health, and all while tracking your sleep throughout your stay.
"Transformational travel" described as "…travel that challenges people on a deeply personal level, creating emotion through the powerful medium of storytelling…" is becoming more popular. We are seeing more wellness destinations using the power of wellness circuits and epic storylines to create linked wellness experiences rather than the disconnected programming, amenities, and itineraries.
Extreme Wellness – there's no shortage of extreme pursuits of wellness (whether its body or brain hacking or just training like an Olympian)…there are luxury travel escapes that challenge both the body and mind (like Black Tomato's "Get Lost" adventures…where the very brave are dropped into the wilderness to fend for themselves without a phone!).