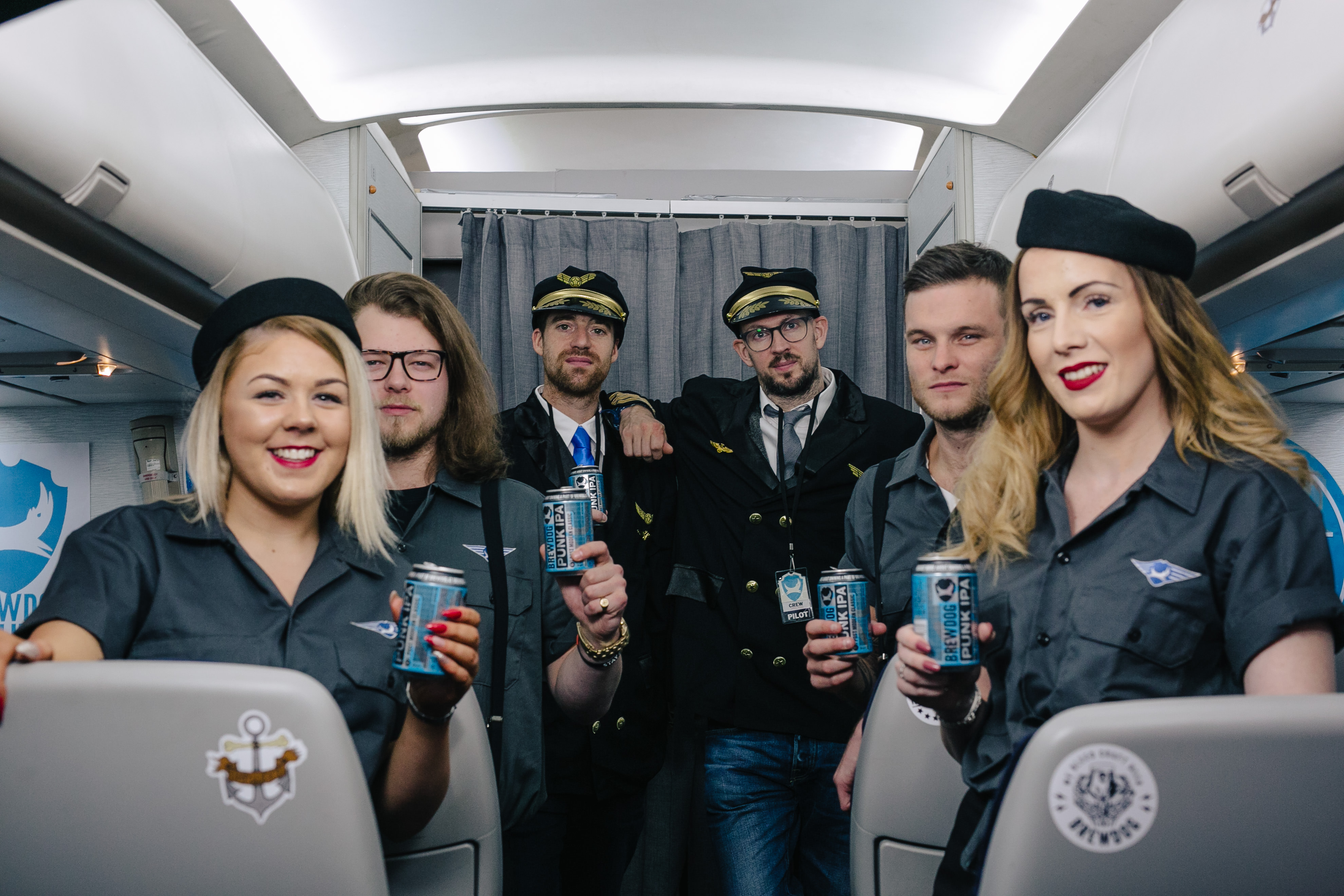 Just when you thought the rise of craft ale had reached an apex and couldn't go any higher, UK hopsters BrewDog announced the launch of BrewDog Airlines. Keen to find out more, and see if I can bag a seat on this beer-soaked adventure I spoke to BrewDog CEO, James Watt to get the low-down on what's up.
TD: What gave you the idea for BrewDog Airlines?
JW: We have over 90,000 passionate investors at BrewDog. They are involved in every aspect of our business, they're our harshest critics and our strongest advocates, and they're the reason we have managed to do all of the cool things we've done around planet Earth to date. BrewDog Airlines came about because we wanted to give our European Equity Punk community an opportunity to visit the brewery they helped us build in Columbus, Ohio. We thought we might as well add a beery spin on such a trip, and the world's first craft beer airline was born!
Is it just a one-off trip or do you have plans for more?
The inaugural flight is in February 2019, but if there's enough demand there's no reason why we wouldn't make it an annual trip!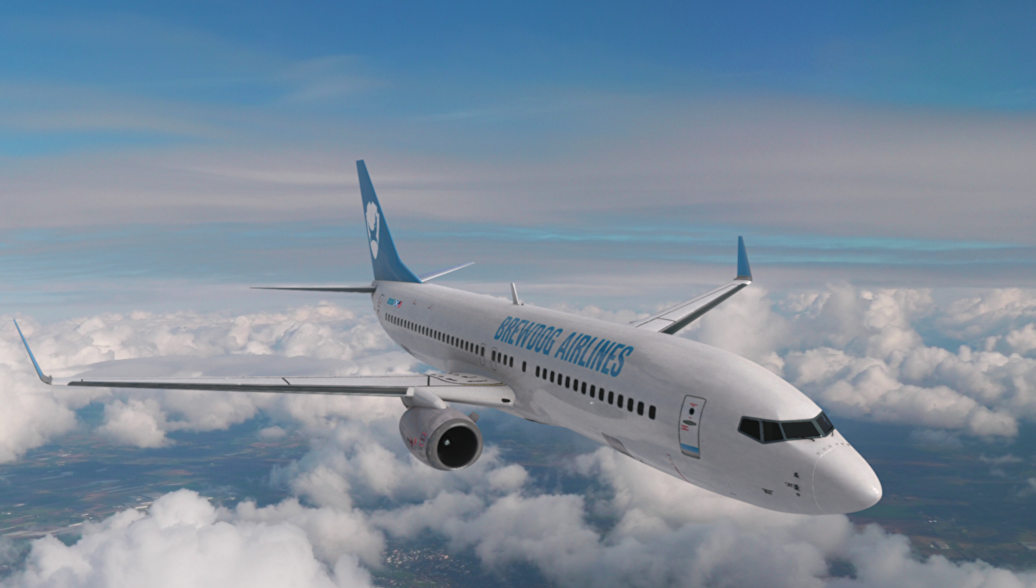 Why Ohio?
For two reasons. Firstly, our American brewery is located in Columbus, Ohio and secondly, Ohio is home to some of the most innovative craft breweries in the world. Columbus and Cincinnati are must-visit cities for serious beer fans, and we wanted to share our passion for these amazing beer communities with the people we know will appreciate them most.
In the statement about the event, you said  "We've redesigned the flight experience for optimum beer enjoyment", what do you mean by that and how have you achieved it?
Every single aspect of the flight has been specially designed to heighten the beer drinking experience. The cabin crew are all Cicerone Certification Programme trained, the in-flight entertainment features hours of original content on craft beer and spirits, and most importantly, we will be serving a beer that has been brewed to adapt to the reduction of taste and smell sensitivity in high altitudes. We'll also be hosting high-altitude tastings, and serving awesome food designed by our team to pair perfectly with the beers!
Tell me more about the DogHouse hotel, what stands out about it?
The DogHouse is beer Nirvana. It is the ultimate destination for craft beer fans seeking hops with their holidays. It's the first hotel to offer guests a night's stay inside a brewery. Guests are able to watch the brewers at work from rooms overlooking our state-of-the-art brewing facilities, and each room is equipped with a beer tap and a built-in shower beer fridge.
What more could you want? The DogHouse opened in August and has been fully booked every weekend since opening.
What can participants expect from the trip? 
Passengers on the first ever BrewDog Airline trip will get to tour our Columbus brewery, taste the freshest BrewDog beer in America, and sample some limited-edition and small batch brews. They will also get to tour our beer museum, visit our two bars in the city and then take a tour of some our closest craft beer friends in Columbus and Cincinnati.
You also said BrewDog had been to the bottom of the oceans to brew and IPA, and have now headed to the skies — where next?
Where else is there to go? Maybe Mars…
What other plans have BrewDog got in mind for 2019?
Construction begins on our Australian brewery in Brisbane very soon, and we're also exploring opportunities to build brewing facilities in China. Our mission is to make other people as passionate about great craft beer as we are, and creating the ability for people to try our beer as fresh as possible all around planet Earth is vital to our approach. Beyond that, we've got double figures in the pipeline for new BrewDog bars, and we'll be launching Europe's first chilled beer warehouse later this month so you can expect even more awesome beer served cold and fresh in the UK very soon, too!
And finally, Can I come?
Possibly. Watch this space.
Oooh!