English scrambling to fly to Russia for World Cup semi-finals, says ABTA
It is England's first World Cup semi-final in 28 years
With a higher chance to win the World Cup this year, Brits are looking for last minute deals to Russia for the remaining matches.
Following England's triumph against Sweden in the quarter finals, Brits worldwide are on the edge of their seats with hands clasped in prayer that the boys will take home the World Cup this time. As such, the Association of British Travel Agents (ABTA) has reported a surge in demand from fans trying to fly to Moscow.
In an emotional win last week, England pushed through the semi-finals – prompting the English to drop everything. The Three Lions demanded attention for its possible championship in this year's World Cup and initiated the hashtag #itscominghome. Star player Harry Maguire is clearly overjoyed that the team is not flying back home early.
"Can you ask the neighbours to put the bins out on Monday? We're not going home just yet" 🏴󠁧󠁢󠁥󠁮󠁧󠁿 pic.twitter.com/s1g3P3jj34

— Harry Maguire (@HarryMaguire93) July 8, 2018
Flights and hotels demand soar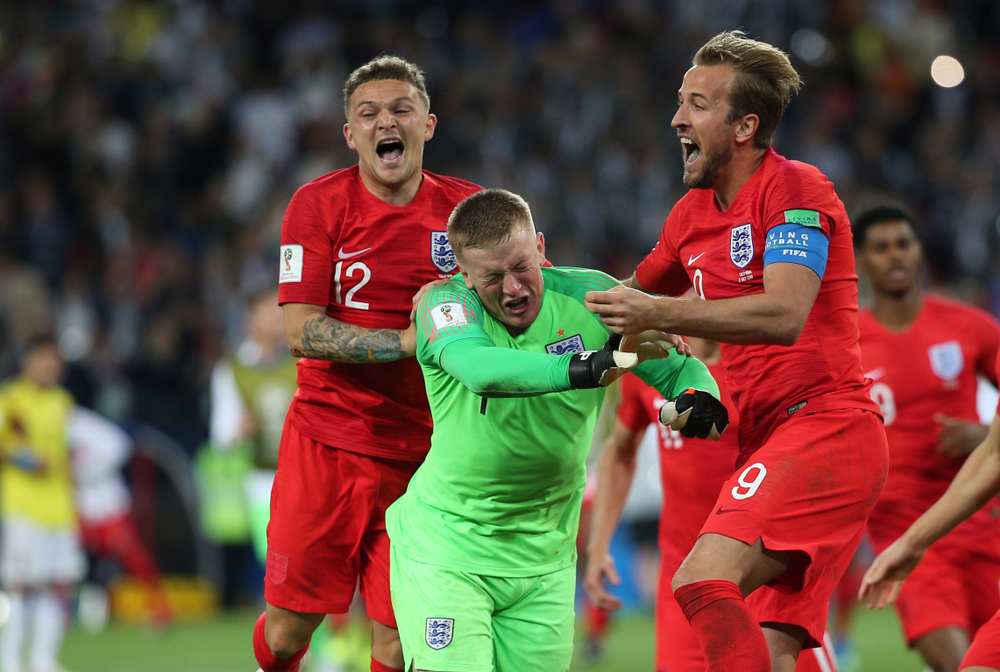 Flight and hotel searches spiked after England's 2-0 win over Sweden. Websites like CheapFlightsFinder reportedly saw a 185% increase in inquiries from fans looking to head over to Moscow for the remaining matches.
Another flight bookings website Kiwi.com recorded a whopping 83% increase in bookings ahead of the England vs Sweden match.
Also, there are bands of football fans looking to hire private jets to fly them to Russia for the game. UK-based charter company PrivateFly claimed that inquiries and requests surged since last week.
PrivateFly offers nine-seater jets to Moscow for between GBP 45,000 (USD 60,000) to GBP 50,000 return, meaning fans could face paying more than GBP 5,000 each, which could be 10 times higher than an airline ticket. Larger groups faced spending more than GBP 150,000 for a private airliner.
It seems that fans do not mind spending more to travel VIP style for this once-in-a-lifetime event. Private jets are the fastest way to fly in and out of Moscow.
Meanwhile, Brits are also scrambling to book their accommodations. Hotels.com reportedly saw a 45% increase in searches for hotels in Russia.
Too late?
ABTA warned that events like World Cup can be a popular target for fraud. ABTA recommends that anyone looking for a last minute trip to Moscow for England's semi-final match to be vigilant by checking that they are booking with a reputable company.
For those looking to buy tickets to the remaining tickets, be warned that anyone caught with a forged ticket will not be admitted and are likely to receive a heavy fine. Match tickets should only be bought through FIFA or national football associations.
"If you don't have a ticket and Fan ID, you will need a visa"
"For fans looking to travel to Moscow for England's semi-final, it's important to remember that there are entry requirements for Russia: if you have a valid ticket to one of the matches and have registered for a Fan ID, you won't need a visa. If you don't have a ticket and Fan ID, you will need a visa. However please be aware that The Russian Embassy advised in March 2018 that it takes around 20 business days (4 weeks) to process most visa applications," an ABTA spokesperson said.
It could be too late for some people, especially those who do not have a ticket, for it takes four weeks to process their visa and England will face Croatia on Thursday and the winner will meet France in the final match on Sunday.