Bullseye: AIME targets international MICE professionals with 2020 Hosted Buyer Program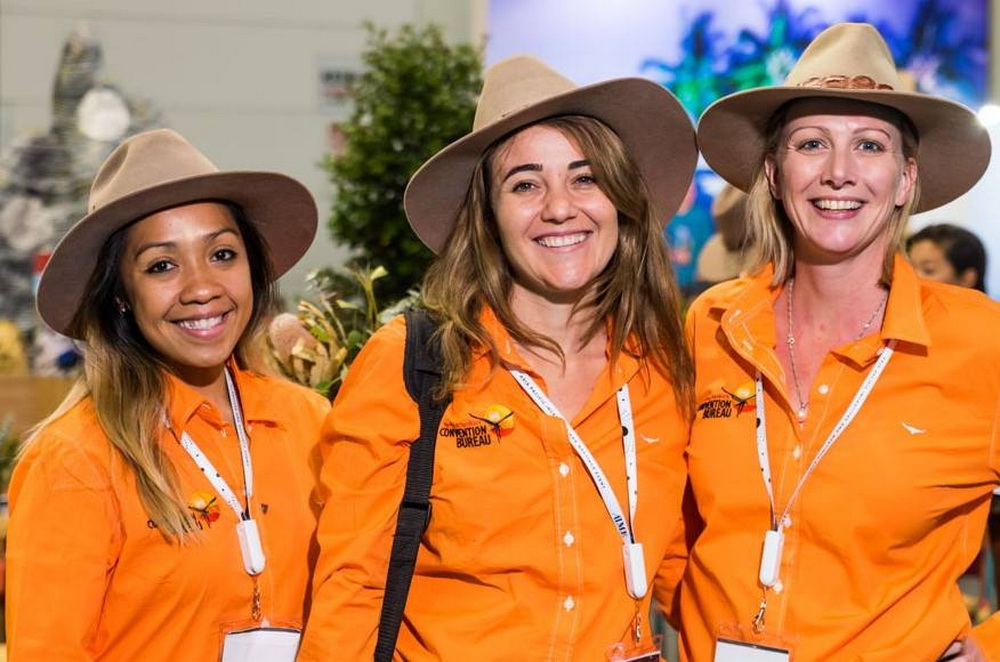 Following the great success of AIME 2019, the Asia Pacific Incentives and Meetings Event (AIME), in February, has announced the launch of its 2020 Hosted Buyer Program.
With over 100 buyers having already lodged expressions of interest, the bespoke Hosted Buyer Program is now open ahead of schedule to ensure the most relevant buyers are meeting with the increased variety of exhibitors at AIME 2020. AIME will up the ante again with a commitment to deliver up to 50% more buyers to the February 2020 event, ensuring a superior return on investment for exhibitors.
" New destinations, venues, and suppliers"
Following the success of 2019, AIME 2020 has seen significant growth in exhibitor sales with figures almost surpassing 2019.  AIME has an expectation to grow the show by at least 30%. More international destinations are committing to the show and expressing interest in seeing buyers from the Asia Pacific region.
"Active buyers are always looking for new destinations, venues, and suppliers, and balancing the right buyers and the right exhibitors takes time and careful curation. So, it makes absolute sense to launch our Hosted Buyer program earlier this year. We are looking for a substantial increase in Hosted Buyers to meet exhibitor demand," said Talk2 Media & Events CEO, Matt Pearce
AIME 2019 Knowledge Exchange Program

Just over one week ago, AIME had an extraordinary day of Knowledge and Networking with our #KnowledgeExchangeProgram. The Program saw over 600 Hosted Buyers, Exhibitors and Media attend inspiring and engaging sessions and workshops at Melbourne Convention and Exhibition Centre (MCEC). Topics and discussions explored community, the power of technology, the importance of face-to-face meetings and challenging both the meeting norms and our own perceptions of ability Dialogue in the Dark MelbourneThanks to our major sponsor Melbourne Convention Bureau and strategic education partner PCMA for making the program so valuable to everyone involved. #AIMEMelbourne #MelbourneConventionBureau #PCMA #KnowledgeExchange #WhenAsiaPacificMeets #Networking #BusinessIncentives #Events

Gepostet von AIME am Montag, 25. Februar 2019
Attending Exhibitors expressed they received substantial interest from businesses that had not previously enquired about their destinations and venues.
"It was wonderful to have this opportunity to connect with the suppliers. We learned so much about the properties, especially for a couple programs we are sourcing in Bali and Hawaii. We are excited to have learned about the Australia, New Zealand, and New Caledonia suppliers and hope to be sending RFPs to them in the coming months." Deanna Fillhouer, Oridon Global.
"I had so many wonderful meetings"
"I just wanted to say the biggest thank you for including me in AIME, I genuinely had an amazing time. I had so many wonderful meetings, met some incredible people and left feeling super inspired (slightly tired) but very grateful for the opportunity. I have already set up some sites with potential venues and this wouldn't have been possible without AIME." Kate Lindsey, Seek.