From CFO to GM: Calvin Xie to accelerate FCM's organisational transformation in China
Travel management company FCM Travel Solutions has announced the appointment of Calvin Xie as general manager for China.
In his new role, Calvin will drive the company's business in China through a multitude of business aspects to accelerate its strategic and digital transformation, while increasing growth in managed travel through new wins and implementation of multinational and national businesses.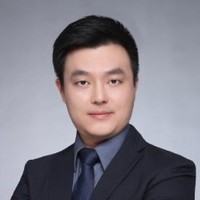 Calvin has been the CFO for FCM in North Asia since 2018. Stewarding the organisation, he focused on long-term sustainability, transforming the FCM China business and improving its financial stability within his mandate. Although he majored in banking and finance, Calvin has developed robust skill sets in audit, tax and treasury, financial reporting, planning and analysis, as well as M&A and organisational transformation over his multi-faceted career in the last 14 years.
Of the new appointment, Bertrand Saillet, managing director, Asia, FCM Travel Solutions said, "Calvin has excelled in a diverse array of leadership challenges since joining us in 2018. I'm thrilled at this new appointment and look forward to welcoming him into our Asia management team as we work to increase our effectiveness in integrating China within the regional and global framework to create a more sustainable outcome."
"Even though China has seen the most progressive pace of development within our overall Asia strategy over the last few years, there is still tremendous untapped opportunities for managed travel. We might be treading on challenging times due to the pandemic, but I am confident that Calvin's calm, forward-thinking and persevering attitude will steer us through this storm to reposition China as an integrative piece of our development in Asia, strengthening our focus on growth, digital, efficiency and portfolio optimisation. The expansion of our activities in China will continue with renewed energies and a vision that will enrich FCM Asia's strategies," he added.
"With the capable team and resources we have in place, FCM is well-positioned to capitalise on the changing travel management environment," said Calvin Xie. "As I take the leap in transition into my new role, my challenge is to prioritise the various functions and continue to build trust with key players within FCM China's triangular network consisting of customers-suppliers-partners. I look forward to working with the Asia management team to deliver on China's promising future in managed travel."