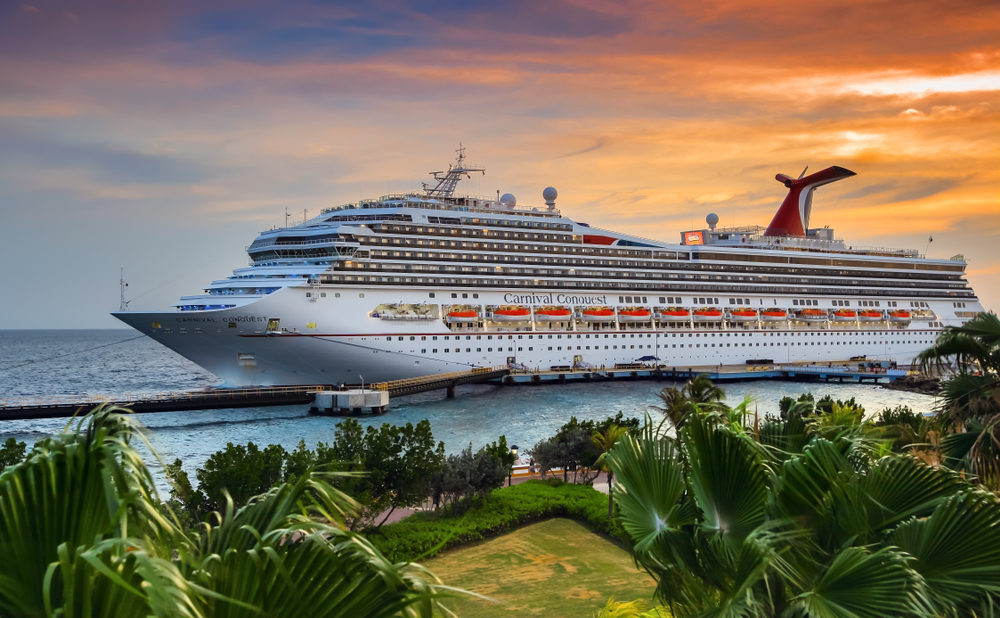 Cruise operator Carnival Corp reported a smaller-than-expected quarterly loss and beat estimates for revenue, helped by strong demand for leisure travel, higher ticket prices and strong on-board spending.
Cruise operators like Carnival, Royal Caribbean Group  and Norwegian Cruise Lines Holdings are reporting resilient demand from cooped-up consumers undeterred by elevated inflation as COVID-19 pandemic-related restrictions ease.
"We are still experiencing a record wave season, which started early, gained strength and has extended later into the year," Carnival CEO Josh Weinstein said. Carnival's shares were down about 3% in morning trading as the operator forecasted a larger-than-expected full-year loss, signaling that inflation and rising fuel prices were hurting its profit margins.
U.S. airlines have largely been  about travel demand for the rest of the year, shaking off worries of slowing demand and cost pressures. Airline chief executives this month said leisure travels remains strong even though recession fears have sparked concerns about consumer spending.
The Princess Cruises and Holland America Line operator said it experienced the highest-ever quarterly booking volumes during wave season in both North America and Europe for all future sailings for any quarter in its history.
Carnival's occupancy for the first quarter still remained below 2019 levels. The cruise operator expects to regain 2019 occupancy levels this summer. The company is more than 70% booked for the remainder of the year, Weinstein said.
Carnival appears well positioned to return to cash generation even after accounting capital expenditure and debt financing bills, said Derren Nathan, head of equity research at Hargreaves Lansdown. "That's not to say it's all plain sailing though, with fuel and currency headwinds still taking some wind out of its sails," Nathan added.
Cash from operations turned positive for Carnival in the first quarter of 2023, with liquidity rising to 8.1 billion.
Source: Reuters