Celebrity Cruises cuts steel on third Edge-Class ship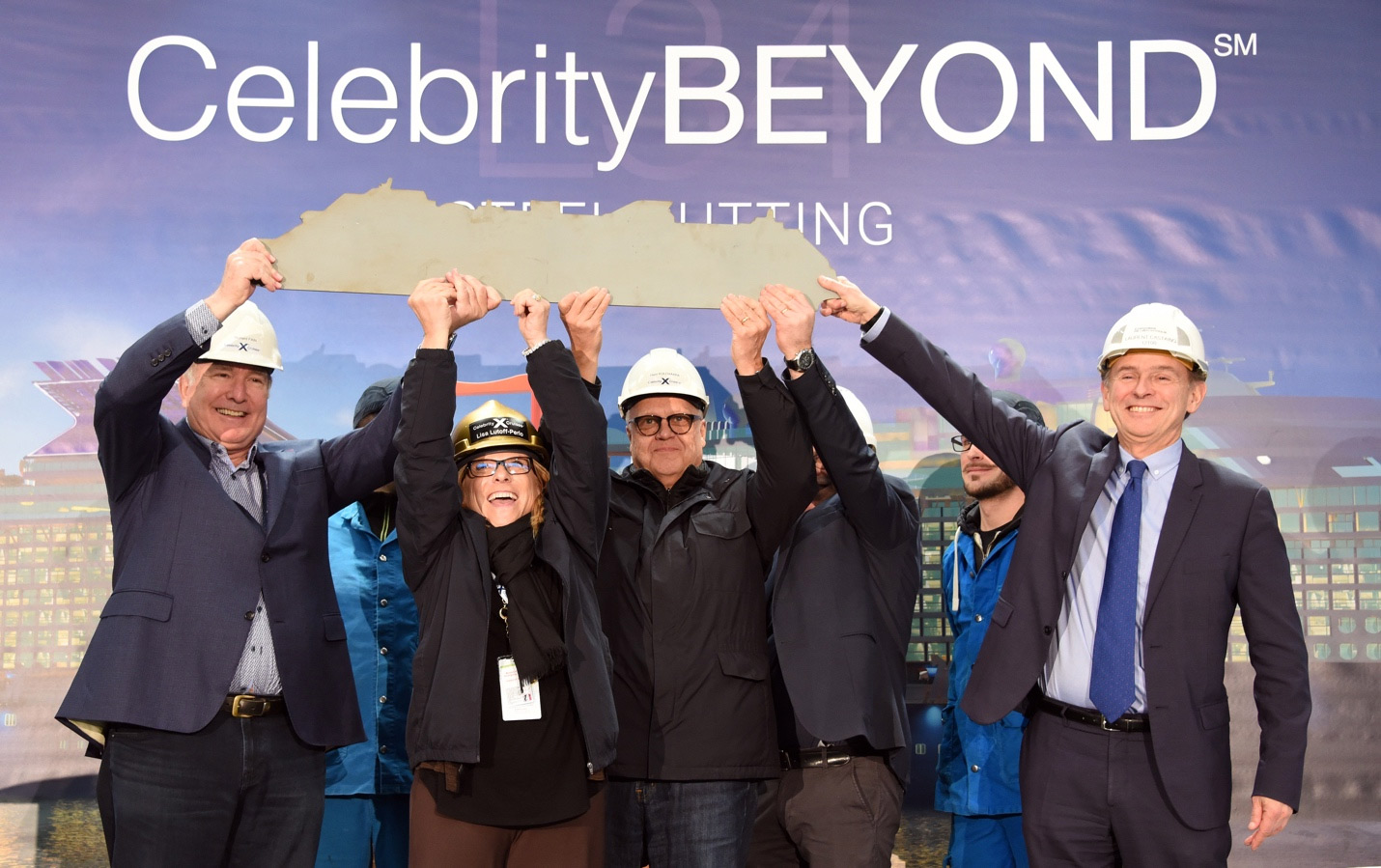 Celebrity Cruises has cut steel on the third ship in its new Edge class, the Celebrity Beyond, in a ceremony at the Chantiers de l'Atlantique shipyard in Saint-Nazaire, France. The vessel is scheduled to debut in fall 2021, following the launch of the second Edge-class ship, the Celebrity Apex, in April 2020.
Executives from both Celebrity Cruises and Chantiers de l'Atlantique attended the steel-cutting ceremony, which marks the official start of construction on the new vessel. The first ship in the Edge class, the Celebrity Edge, introduced a number of signature features for the ship type, including the magic carpet, a platform cantilevered off the side of the ship that moves up and down over the course of the day, transforming into various venues including a launch platform and an al fresco restaurant.
The Celebrity Apex will introduce a number of other new features, including a new 23-foot-tall 4K LED screen in the theatre. It will debut with a Northern Europe mini season followed by a summer in the Mediterranean and a winter season of week-long Caribbean sailings.