Celestia luxury Phinisi yacht to sail the waters of the Indonesian archipelago starting January 2023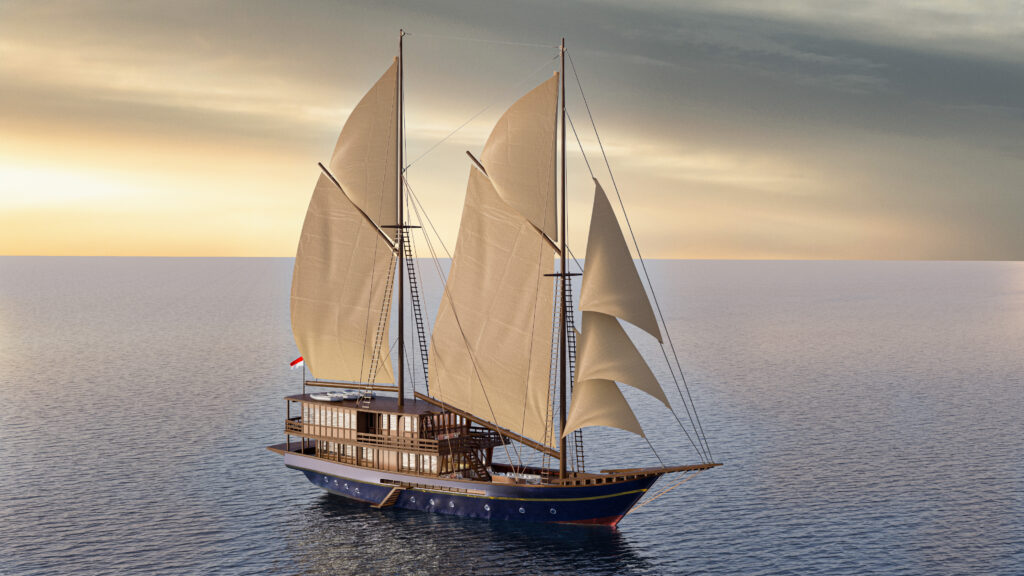 Celestia, a new handcrafted 45-meter Phinisi yacht designed to offer unforgettable journeys through the Indonesian archipelago, will officially set sail in January 2023.
Designed by Cape Town-based interior designer Deirdre Renniers and engineered by naval architect Tresno Seery, the traditional Indonesian vessel becomes the latest and most sought-after addition to the cruise offerings in the iconic Coral Triangle (home to 75% of the world's coral species), providing an authentic way to experience some of Earth's most pristine and awe-inspiring places, including Raja Ampat, Komodo and the Spice Islands.
Celestia is the passion project of siblings Jasmine Chong and Jason Tabalujan, whose vision for the vessel is to immerse guests in the romance of travel and the art of being one with nature. After spending much of the past two years across the globe from each other – Jason in Jakarta and Jasmine in New York City – the brother-sister duo dreamt of reuniting as a family through a shared love of travel, the sea, and their homeland of Indonesia. The result is Celestia: a seven-cabin traditional Phinisi that lives up to its Latin moniker of 'heavenly,' perfectly merging the beauty of the natural world with the sublime.
Jasmine is an established fashion designer in New York City and Jason is a seasoned fund manager focused on South-East Asia. Their professional passions turn personal with Celestia by seamlessly bringing into harmony centuries-old UNESCO-recognized building traditions that give the Phinisi its iconic structure with a sophisticated and internationally inspired interior design, anchored by an array of hand-finished works by Indonesian traditional boatbuilders and artisans.
A perfect duo to oversee the creation of Celestia inside and out, Jasmine and Jason's technical and creative aptitudes have spawned a product that is not only aesthetically evocative of the destination but an all-encompassing hospitality experience that is personal in its approach and authentic in its delivery.