Centara Hotels & Resorts signs third COSI branded hotel in Thailand
Thai hospitality group, Centara Hotels & Resorts has signed a hotel management deal with Chuan Development Hotel Company Limited, to develop its third COSI property in the South of Thailand, COSI Krabi Ao Nang Beach.
In a signing ceremony that was held at Centara's headquarters in Bangkok on 22 June 2018, the Thai hotel brand announced its agreement with Chuan Development Hotel Company Limited to develop its latest property in the country.
Created for the new generation of 'freedom loving and tech-savvy' travellers, the COSI brand debuted its first property on Thailand's popular Samui Island last December. Following its success, a second property broke ground in Pattaya earlier this year. Now on its third, the latest property will open in Krabi, also a tourist hotspot in Southern Thailand.
"We plan to open COSIs in the most popular destinations"
"COSI represents our most creative ideas about serving a growing market segment of freedom-loving, connected travellers," said Thirayuth Chirathivat, Centara's CEO. "They're more interested in flexibility, fun and shared experiences than traditional hotel frills. We plan to open COSIs in the most popular destinations to serve them."
For the tech-savvy
The brand aims to be different from a traditional hotel. To cite some examples, instead of the typical counter, COSI hotels have self-serve kiosks that does speed check-ins and check-outs. Furthermore, instead of having typical restaurants and banquet facilities, the hotel offers a 24/7 social and media hub, where guests can refresh with snacks while connecting with friends.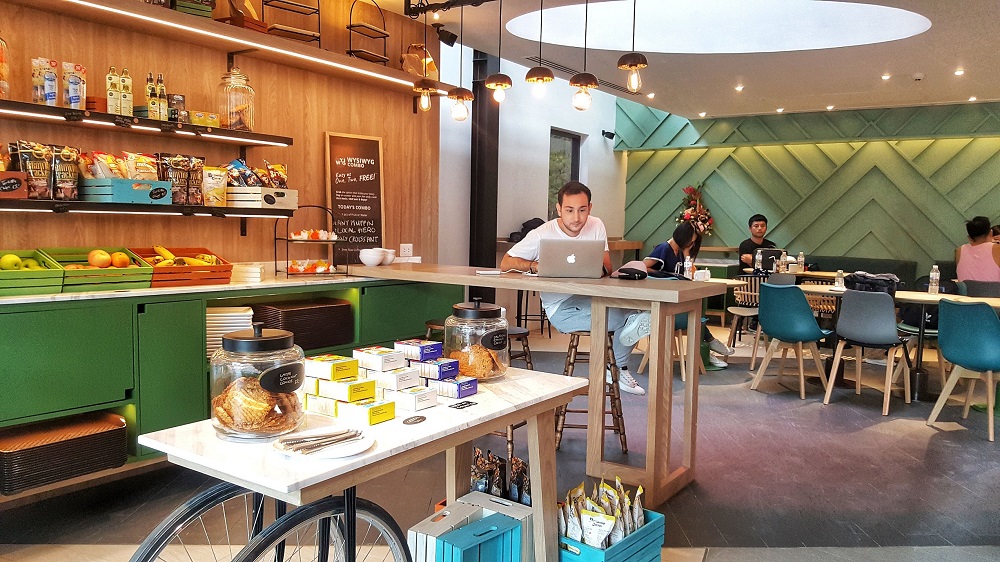 To cater to the tech-savvy generation, guests at COSI properties can use their smartphones to book, check-in, and play videos or watch movies on their in-room 43-inch Smart TV which can mirror their phones' screen. Fast and free Wi-Fi is also available in all corners of the property.
COSI Krabi Ao Nang Beach will feature 142 rooms with minimalist-mod designs. Each room will have five USB ports so guests can recharge their devices without worrying about converters.
"I strongly believe this will be a successful partnership with Centara for the new COSI hotel in Krabi. As we are new in the hospitality business, working with such a renowned hospitality brand of Thai origin as Centara, is such a firm and important step for us" said Thanawat Phukaoluan, managing director of Chuan Development Hotel Co., Ltd.
Centara is scheduled to open COSI Krabi Ao Nang Beach by 2020.