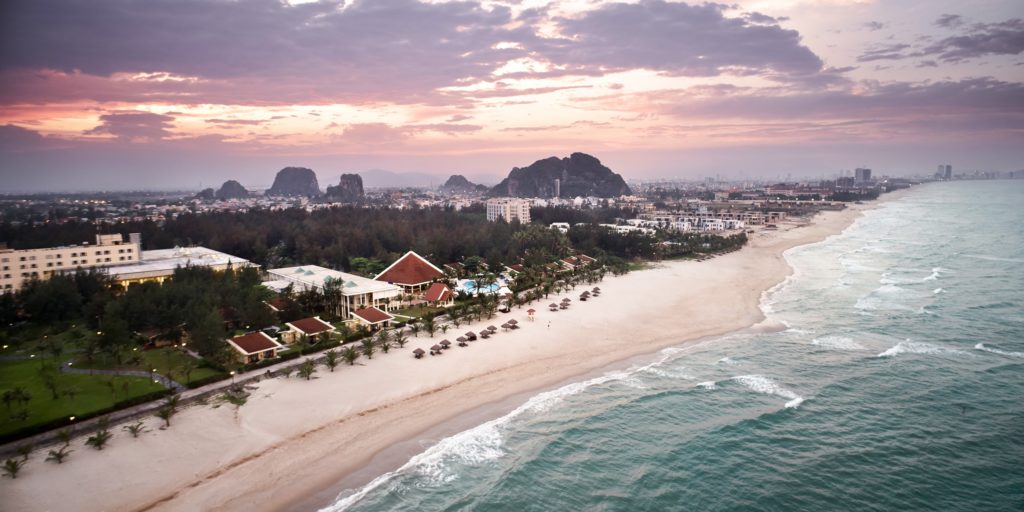 Centara Hotels & Resorts has revealed expansion plans for Vietnam, with the goal of opening at least 20 new hotels in the next five years.
Thailand's homegrown brand Centara operates a global collection of hotels and resorts in Southeast Asia (including Thailand, Laos and Vietnam), the Middle East, Sri Lanka and the Maldives.
In Vietnam, the move means adding to the group's current portfolio in the market including Centara Sandy Beach Resort Danang, a popular upscale beachfront resort on country's central coast. Central Group, Centara's parent company, also operates a range of top retail brands all across Vietnam, including GO! (formerly BigC Vietnam), LanChi Mart, B2S, Robins, SuperSports, Home Mart and Nguyen Kim.
"Another record-breaking tourism year in 2019"
Centara Hotels & Resorts CEO Thirayuth Chirathivat said: "Vietnam's tourism industry enjoyed a great year in 2018 and we expect this to continue for many years to come. Boosted by booming intra-Asian travel, more relaxed visa policies and impressive improvements to transport infrastructure, the country is already well on track towards another record-breaking tourism year in 2019.
"With our collection of hotel concepts, global hospitality expertise and local market experience, we are well placed to achieve our targets in Vietnam."
Centara is pushing for the new hotels to be open by 2024, targetting destinations such as Ho Chi Minh City, Hanoi and Haiphong, as well as other high-growth areas like Danang, Phu Quoc, Nha Trang, Cam Ranh and Hoi An. The group also foresees opportunities for all six of its brands in Vietnam — Centara Grand, Centara, Centara Residences & Suites, Centara Boutique Collection, Centra by Centara and its latest concept, COSI.
Centara's focus on Vietnam will form an important part of its global strategic vision, which includes the overall goal of doubling its total hotel portfolio by 2022.