Champagne and corn fritters: Agoda's Timothy Hughes' top 5 international airport lounges
Contributors are not employed, compensated or governed by TD, opinions and statements are from the contributor directly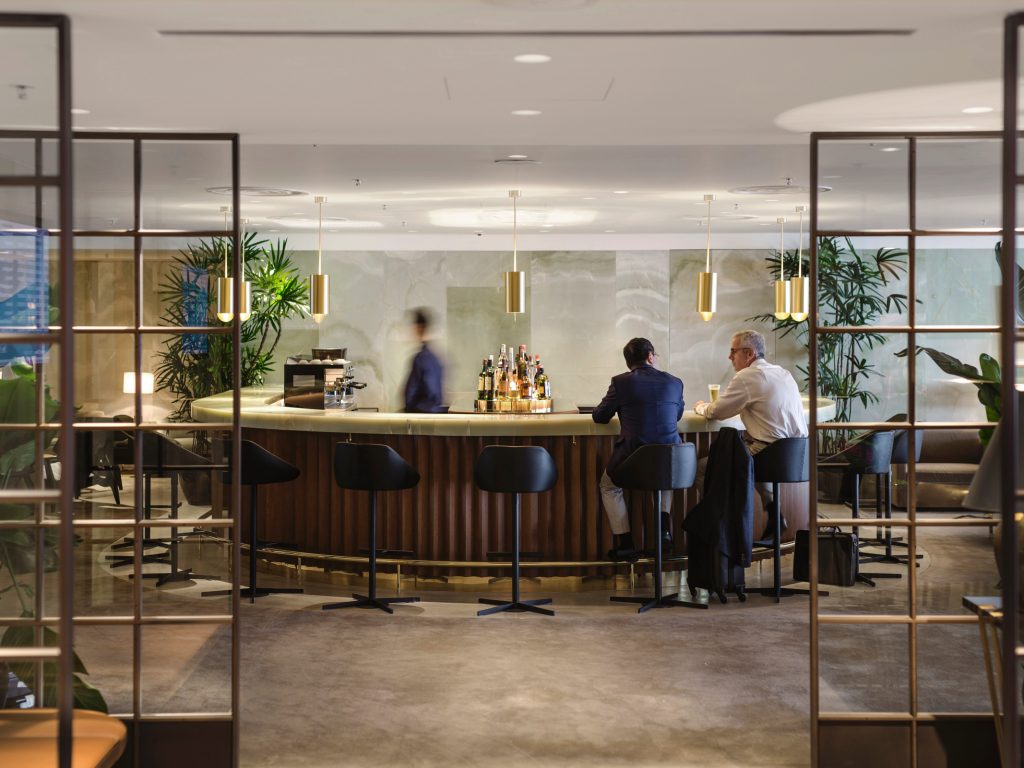 Agoda's VP of corporate development, Timothy Hughes, has seen the highs and lows of travel. From youth hostels in Morocco to "involuntary" first class upgrades to 1K; lost luggage and a lifetime of "chicken or fish", to  "Would Sir prefer "Krug or Dom Perignon".  With that in mind I spoke to the serious executive with a not so serious attitude, to discover his pick of the world's leading airport lounges and why he loves them.
1. The Pier First Class Cathay Pacific
Location: Hong Kong International Airport near gate 64
Stand out features: World class restaurant and bar. All of the trappings you would expect from a top class restaurant. Extensive ala carte menu and wine list with well trained and attentive staff. What makes the lounge stand out is that the layout has "something for everyone".
CX have chosen what, at first glance, looks like an eclectic layout of different rooms, food options and even seating— from the full range of couches to leather seats and hard backed chairs. As you absorb it, you realise that this is deliberately done to allow different styles of travellers to sit as they prefer. I was once delayed for four hours in this lounge and still reluctant to leave.
Downsides: The Wing (CX's lounge near gate 2) has cabanas. Day rooms with a bath and couch that can be used for sleeping. The super lounge would combine the two. So use the Wing instead, if you want a bath and place to sleep.
Why I love It: Multiple experiences in one lounge. A world class restaurant, then move to a vibrant bar, then find a quiet leather lounge to sip on single malt.
2. QF First Class Sydney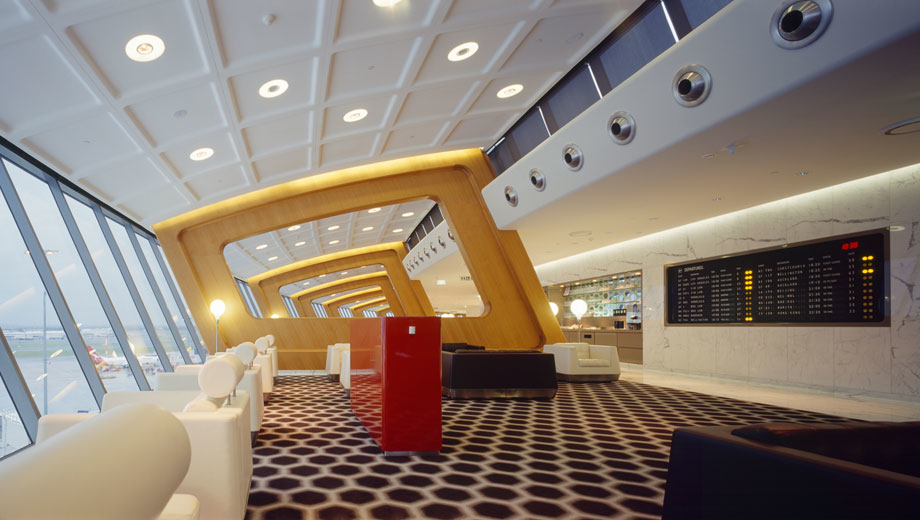 Location: Kingsford Smith Airport, past security, fight through the duty free, up the escalators
Stand out features: No ifs or buts, the best restaurant of any type (lounge or terminal) in any airport in the world. World class food, cooked to perfection, with an ever changing top ranked wine list. Sometimes the "celebrity chef" endorsed air-menu is just a PR piece of fluff.  But in this case you can see that Accor (the operators) and Neil Perry have spent time understanding how to deliver top quality food in an airport environment.  Would be a least one, maybe two "hats" (Sydney's accepted measure of restaurant quality) if on the land side. Meeting rooms have proven useful at times.  Nothing like a late night conference call (in peace and quiet with a 21-year-old rum) before hitting a long haul flight.
Downside: Over-crowding. This is the premier lounge at the busiest airport in Australia and too often it has been hard to get a table in the restaurant area. Seating for the lounge area is not as comfortable as it looks. Library area is wasted space; I never see it used.  And being Australian, (my home town) there are always rules and "sorry sir, we don't offer that service" moments.
Why I love it: The corn fritters plus a mimosa in the Sydney QF First Class Lounge may well be the best breakfast in Australia.
3. QF/OneWorld First Class LAX
Location: LAX Tom Bradley, pass security, turn left, take the lift, turn right
Stand out features: Ditto to all the comments about Sydney including the quality of the food and the over crowding (at times). But it also deserves a boost given where this lounge is located. The lounge is mere metres from security at Tom Bradley. Making time from security to lounge a matter of minutes. And – this is the US of A. Where the usual class of lounge highlights are trail mix and a single drink voucher.  By bringing their Sydney level to the US, QF have shattered the "trail mix ceiling" for US airport hospitality.
Downside: Over-crowding can also be an issue. And you have to survive Tom Bradley security to get to the lounge.
Why I love it: Nothing else in the US comes close to this experience.
4. JAL first class Haneda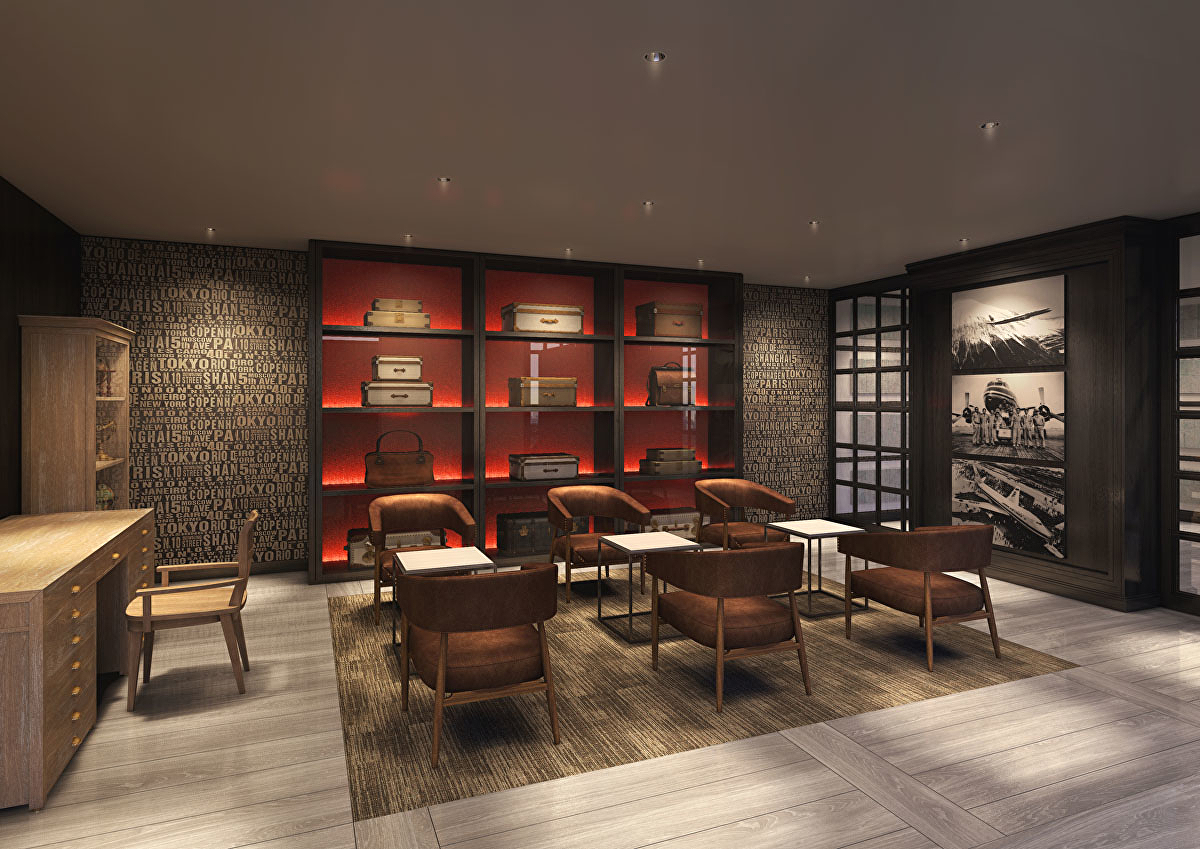 Location: Haneda, Tokyo
Stand out feature: I love Haneda. The poor cousin that has been re-invigorated and grown up to become the best airport in Japan — and is so much closer to downtown Tokyo than the older relative in Narita. The new-ish fit out translates to a spacious and well-fitted JAL first class lounge.
All the favourites of JAL lounges are here: the beef curry, the ice cold Japanese beer, local varieties of Kit Kats and a healthy Japanese Whiskey area. Added to this is a chef cooking up some local, seasonal, ever changing fare;  most recently a delicious, tender, cooked to order, wagyu beef dish. While spacious, the lounge is also intimate. Never seen it overcrowded. Separate library and champagne areas allow for exploration and a variety of experiences .
Downside: While there is a chef making specials, and a good sized buffet, there is no a la cart restaurant. Putting it well behind the CX and QF lounges.
Why I love it: Big tip — first stop is go to the further back room in the library and drop off your shoes for an expert hand clean.
5. BA Heathrow Concorde Room
Location: London Heathrow, Terminal 5
Stand Out Feature: Only one way into this lounge – a first class ticket. Status does not cut it. On one trip to London, there was a BA pricing glitch (or miracle). First Class was THB 200 (USD6) more than business class which saw me, in BA seat 2K from Bangkok to London, trying to see how quickly I could claw back my THB 200 in personal expenses (very quickly is the answer). This then gave me the chance to experience the secret door access to the Concorde Room in Terminal 5 LHR.
The lounge is over-sized for the number of passengers but in a good way. A top quality restaurant (but QF is better), fully stocked bar (and then some) and full spa treatment options. Personal, polite and detailed attention from staff without being overbearing. Range of seating options mirrors the CX Experience of something for everyone.
Downside: Heathrow! Ugh.
Why I love it: The best champagne selection of any lounge anywhere in the world.
Insider tips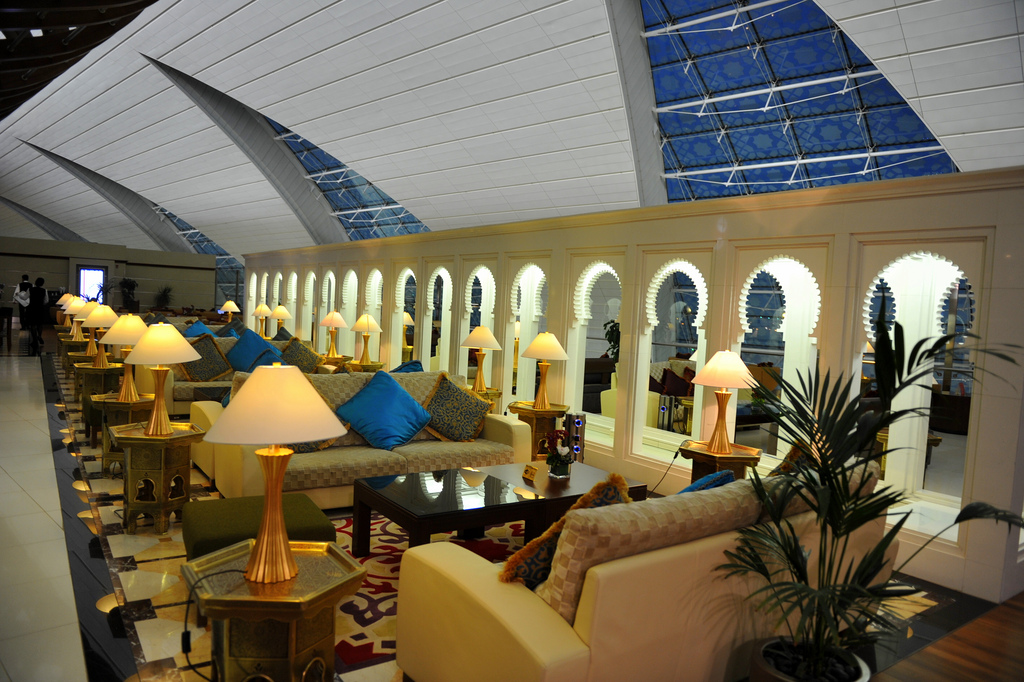 Outside of Australia if you have a choice between an EK or a QF business lounge (like lots of top QF and EK fliers do), choose EK. QF's lounges have a more modern feel and flow. But EK will have French champagne rather than domestic Australian bubbles.
"I hate Dubai airport – it's just too big"
I have left the Emirates Dubai First and Business Class Dubai Lounges off this list on purpose. They are amazing lounges.  The food and wine in the first lounge is world beating. But I hate Dubai airport– it's just too big.  A 90 minute connection is barely enough to get from gate to gate. Let alone sit, drink and enjoy. The EK concept of each gate being linked to the Lounge magnifies this effect.
I would trade access to a Dubai lounge for a Segway with "in-flight" bar service to get me to my gate without needing to walk miles and miles.
I curse Star Alliance carriers for the dedicated "Star Gold" lounges. The lounges where they shoe horn in the Star Gold holders flying economy.  These travellers are blocked from the true business class lounge for a status only dedicated area. "Benefits" include a cheese sandwich, a broken TV showing CNN and an unknown French white better suited to furniture polishing.