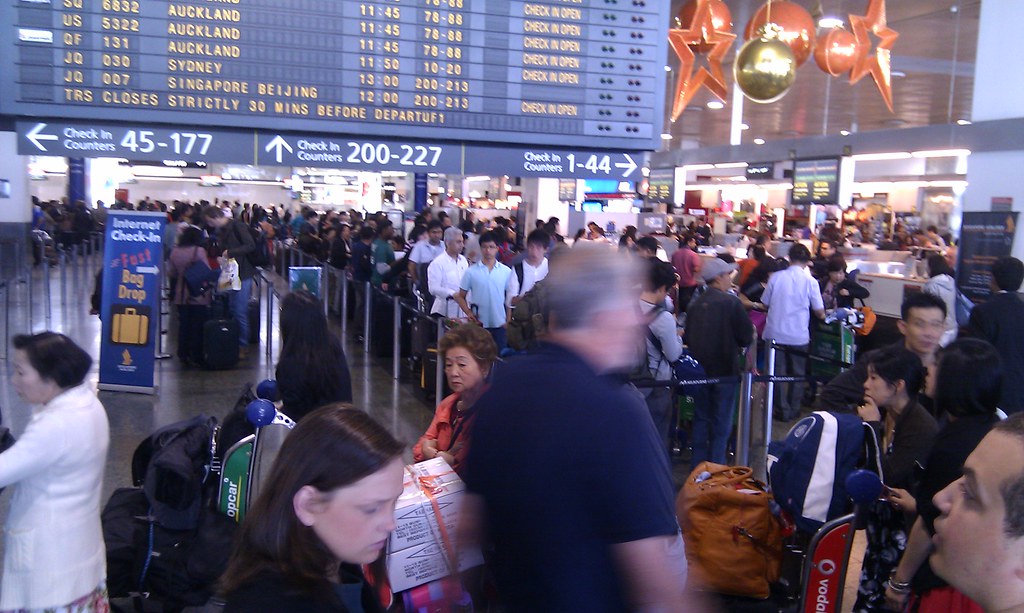 As we progress further into the 21st century, and the world we live in incorporates more technology to make our day-today experiences as convenient as possible, there is one glaring area where not much has changed: the airline check-in.
Sure, facial recognition and finger print scans have expedited passage through security but, beyond online check-in, the process of confirming your arrival, receiving a boarding pass and dropping off luggage can be long-winded and, oftentimes, damned boring.
Picture how much these levels of stress and ennui are ramped up if you are at a conference and need to rush to the airport. Wouldn't it be ideal if you could check in directly onsite at the event instead?
Rewriting the rules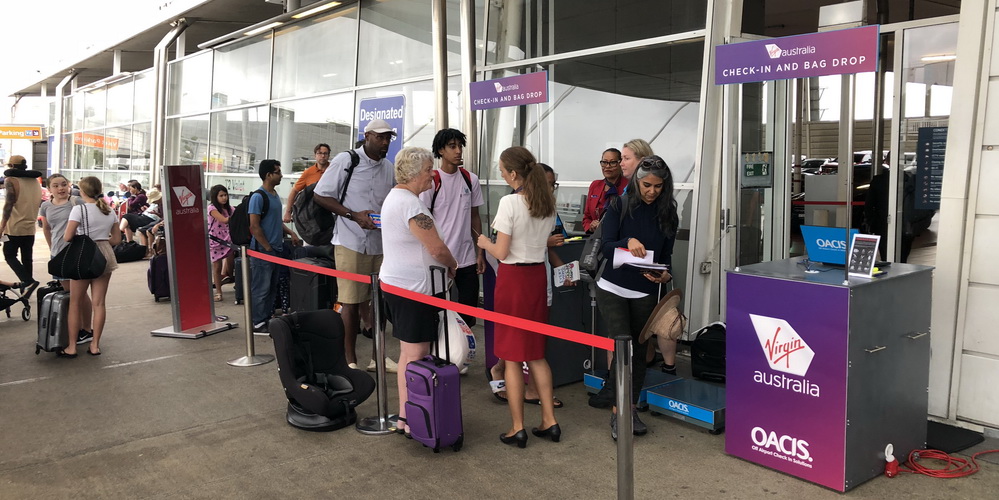 One company taking this concept and running with it is startup OACIS. OACIS (Off Airport Check-in Solution) is able to access any carrier check-in platforms with just a laptop and a decent internet connection, in order to provide the same service, whether at a conference destination, in a hotel, or even in their own home.
And with global passenger traffic expected to grow 5.2% per year until 2029, the new concept could not come at better time. I sat down with OACIS's Matt Lee, chief executive officer, and Andrew Bartholomew, chief operating officer, to learn more…
"In about 20 seconds, you're on your way"
TD: Could you explain to people, in your own words, what OACIS does exactly?
Matt Lee: In the simplest incarnation, we check you in your for your flight, weigh your bag at a location other than there [the airport], and transport your luggage.  Basically anything and everything that you would do at a check-in desk at an airport, we can do away from the airport, and that's enabled by Amadeus technology, which is cloud-based. So as long as we've got a Wi-Fi signal somewhere and that could be as little bandwidth as tethering to your mobile phone. It's hugely portable.
We also have portable scales that we'll use to weigh your bag, and printers to print out a boarding pass and a bag tag. Then – this is the clever bit – through the Amadeus Airport Common Use Service (ACUS) technology, we have direct access to any airline's checking system and can run the check-in process, wherever we set up.
Is the process the same as a normal check-in process?
ML: It's quicker: if you go to check-in and you're doing a full check-in and bag drop, that's the equivalent of what we do. The reason it's faster is because we have an agent who's doing the checking-in and an agent who's handling the bag; normally, you've got one agent doing both tasks.
All we need to do is perform a quick identity check then you put your bag on the scales. If it's not over the weight that you're allowed and that's that – literally in about 20 seconds, you're on your way.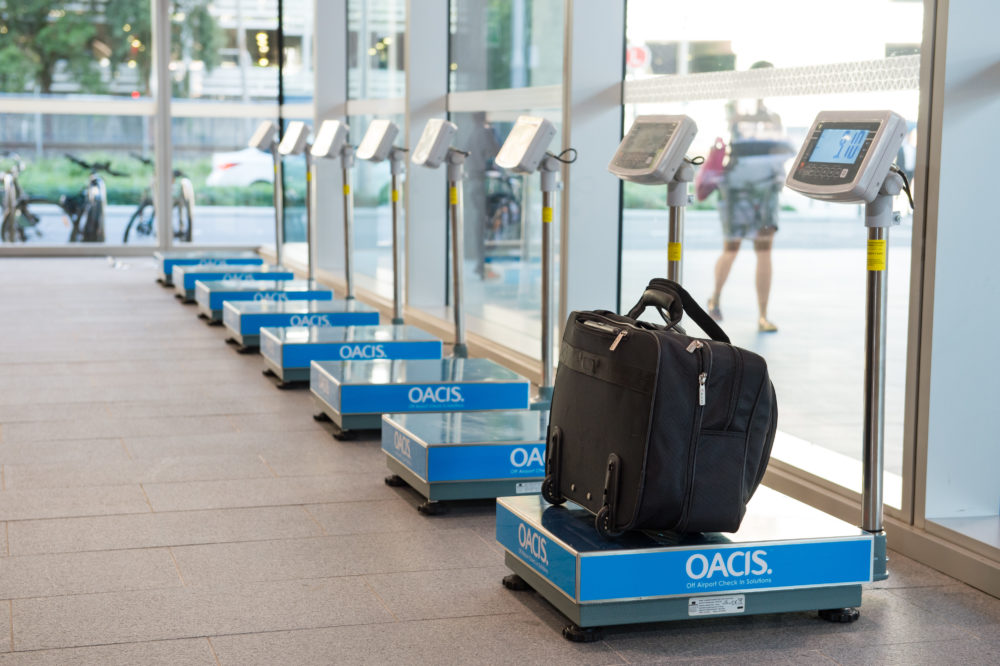 What happens when you take the bag?
ML: Wherever we set up, we create a restricted area, where we stow the bag. Once we take custody of a piece of baggage, we are responsible for that article until we hand it to the airline at the airport. At which point the responsibility for the luggage is passed to the carrier.
"We run a very thorough recruitment and onboarding process"
How do you transport the luggage and make sure it isn't interfered with?
ML: If we can't guarantee the security of your bag, or if we're losing them, then we've got no business. So that's a critical part of what we do. We use tamper evident seals: you close the truck, make sure it's locked and you put on one of the tamper proofs – which provide proof of tampering, not proof against tampering.
If someone breaks into the van, the only way to do this would be by breaking the seal, alerting us to the incident.
This makes me think about your staff. How you vet them?
Andrew Bartholomew: We've got a range of employees, from full-time through to casual staff. We run a very thorough recruitment and onboarding process with new employees. We bring them in using various filters to make sure we're getting the right types of people, who are aligned to our values and have the right levels of integrity and credibility. Luggage handlers are put through a security identity check which results in them having a background check conducted on them.
So we know if they're good people. We then wrap the process around the 'Chain of Custody' to make sure that even if we have a rogue in the camp, if they did anything at all it will be identified through the process. Before luggage leaves the control of the supervisor at the location, it is sealed in the truck and track information is passed from our supervisor to the airline at the airport via message.
"Your bag, and its care, is of paramount importance"
This is the number on the tamper evident seal. If that's not the number on the truck, when it arrives, something's happened and we need to investigate. Essentially that truck is being dispatched with a driver, who has had a background check and is honest.
Have you ever had any security breaches?
We haven't lost any bags at all, there's been no tampering with any bags, nor has there been any damage to any bags. We've got a perfect record in the management of this problem, which is how the brand is able to build its reputation. We are very, very conscious of the fact that your bag, and its care, is of paramount importance.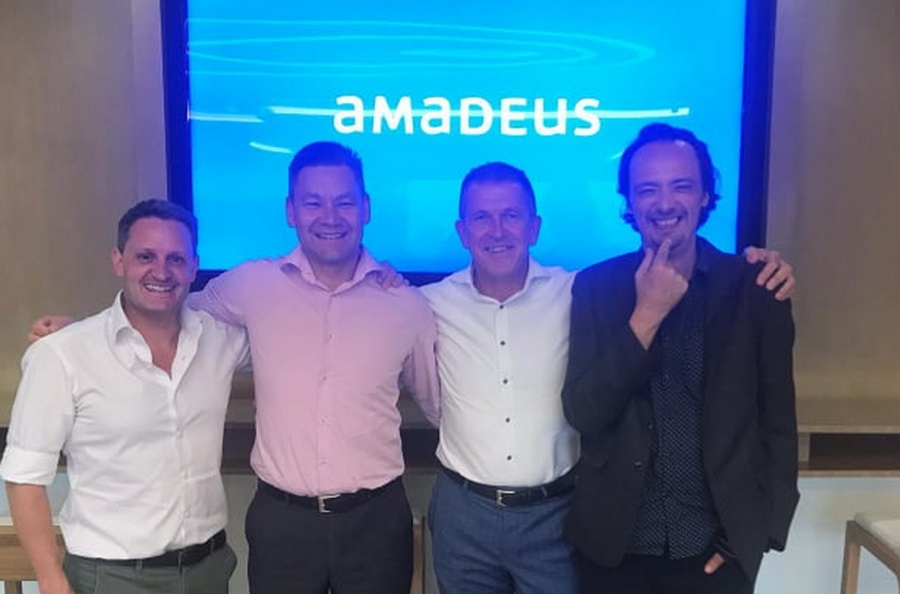 What has feedback from users been like?
AB: We survey all the customers afterwards [through the Net Promoter brand management tool] and this results in a Net Promoter score. A score of 72 is considered world class –but we have a Net Promoter score of 82. So customers are loving it.
ML: Not only that, but they're telling everybody else about it too!
Plans for the future?
ML: Well, the reason we're in Thailand is because we're looking to launch the business here in Bangkok. We're working with a couple of local joint venture partners. One company, AIT — they do a lot of tech work in banking, financial services and have some involvement in aviation – were introduced to us through Amadeus. They originally had approached Amadeus looking for kiosks, but then Amadeus said, 'You don't want kiosks, you want to talk to these guys in Australia'. From there we've been able to build a partnership.
We've got a great relationship with Amadeus; together, we're taking something to the market that is changing the world. And customers that experience it and pay for it, absolutely love telling everybody about it. That's the most important indicator for us.
Amadeus Next helps foster travel tech startups with a community of experts within Amadeus, customers, industry players, enterprise partners, investors, incubators and accelerators, startup associations and government programmes.
Amadeus Next allows knowledge sharing between entrepreneurs and helps connect the key players in travel tech so startups can validate new ideas and business models quicker.