Christmas comes early: Jet2 plays Santa for 95-year old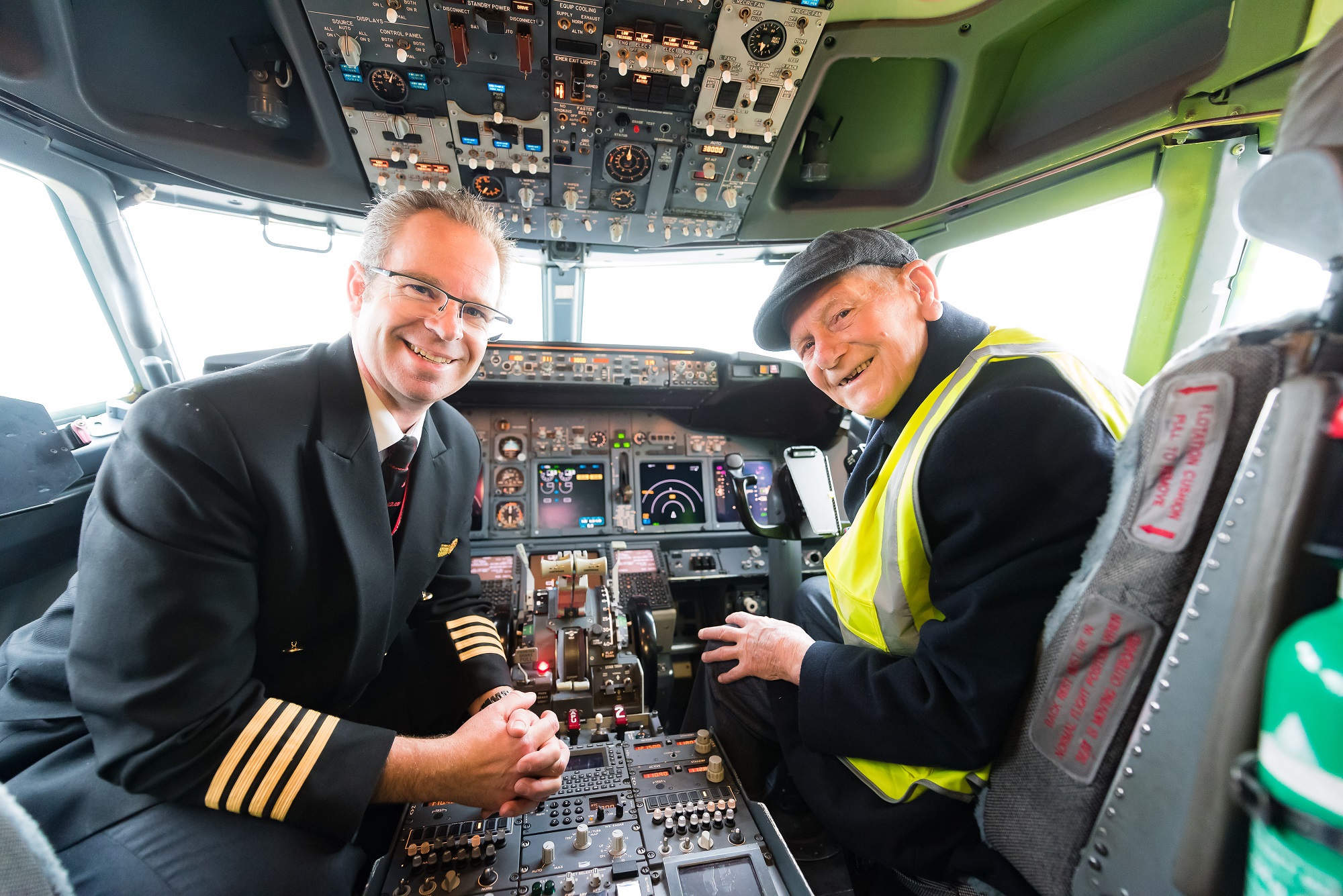 A 95-year-old World War II veteran has received all he wants for Christmas thanks to an early, extra special gift from the leisure airline, Jet2.com.
Having always held a strong passion for aviation, Eddie Morrison, from Harrogate had a lifelong dream to see inside an aircraft. After hearing about Morrison's wish, the airline made his dreams come true, by giving him the gift he has always wanted and treating him to a tour of Leeds Bradford Airport. He was then invited to step onboard a Boeing 737-800 NG aircraft for the very first time and be shown around it by a Jet2.com captain, before being able to sit in the flight deck.
As well as receiving a tour of the airport and aircraft, he posed for pictures with the captain, Martin Beaton, and took home a bag of Jet2.com souvenirs for memorable keepsakes.
Morrison explained what it is like to for fill a lifelong dream and see the inside of an aircraft for the very first time: "I couldn't believe it when my daughter told me that she was taking me to Leeds Bradford Airport to step onboard an aircraft. I was in complete shock, as I didn't believe I would ever see inside one. Being shown around the airport, taken on onboard an aircraft, meeting a captain and sitting in the flight deck was more than I could have ever wished for. It is the best Christmas present I have ever received."
Eddie's daughter, Edwina Barwick, had originally contacted the airline to make the special request and accompanied her dad on the tour.
Steve Heapy, CEO of Jet2.com and Jet2holidays said: "It is the season to spread joy, so when we were contacted by Eddie's daughter to see if we could help him to see inside an aircraft, we were keen to get involved and play Santa. We wanted to make Christmas extra special this year for Eddie and what better way to do that than by granting this very deserving gentleman his wish."
Here at TD, we put our best efforts to provide the latest and most valuable content to our readers. It is a true labour of love - where we work hundreds of hours each month - to make sure we offer meaningful content. If you value what we do, please consider a donation of any amount.
This would mean the world to us! Thank you and click here to proceed!