Chroma Hospitality breaks ground for first GRAFIK Hotel
GRAFIK Baguio set to open doors in Q4 2024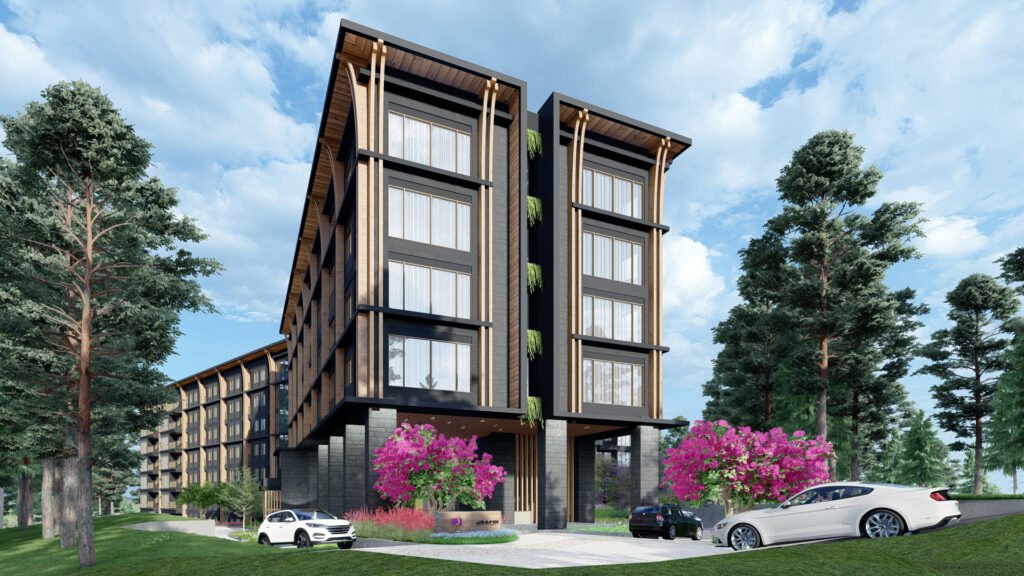 Philippine hotel management company Chroma Hospitality held a ground breaking ceremony for its new brand, GRAFIK Hotel, in the heart of Camp John Hay in Baguio City.
Nestled among the city's iconic towering conifers, GRAFIK Baguio is Chroma's first hotel to break ground post-pandemic. Together with its owner and developer, Filinvest Hospitality Corporation, this PHP 1 billion (USD19 million) investment will feature four stories with 247 rooms, two restaurants, a 300-capacity ballroom, and a spa.
With the support and strong partnership with the local government, Bases Conversion and Development Authority (BCDA), and John Hay Management Corporation (JHMC), this project aims to contribute to Baguio's already steadfast tourism industry and also provide more job prospects to the locals. This important investment fortifies Chroma's and Filinvest's presence in the Northern Luzon market and signifies their continued confidence in the country's tourism and hospitality market.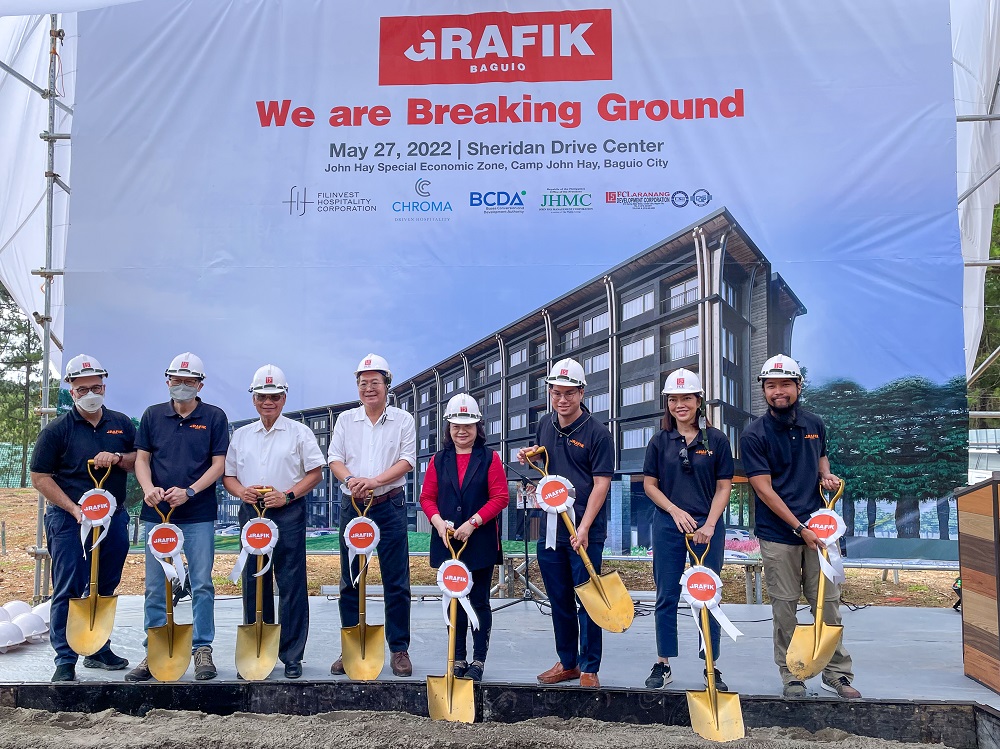 Slated for completion in the fourth quarter of 2024, not only will this new hotel offer a unique and relaxed stay, it will set a standard in the hospitality industry as a sustainable and environmentally-aware space. Sustainability is one of the core elements in building the hotel with the building footprint at 64%. The remaining 36% is dedicated to vegetated open space which will have natural landscaping and maximize the wonderful views of Camp John Hay. The project is designed to have minimal impact on its existing environment and takes the extra step to be energy and water-efficient.
Grafik Baguio is also designed to pursue certification under the EDGE (Excellence in Design for Greater Efficiencies) Green Building Standard of IFC World Bank Group and it has incorporated several green building initiatives in reference to the LEED rating system.
"We will deliver a world-class, sustainable hotel that will be the pride of Baguio."
Chroma's country manager James Montenegro said, "We are excited to finally open our newest hotel brand GRAFIK which will offer a unique style of driven hospitality and will challenge traditional hotel offerings by pioneering in leading edge technologies while providing a service approach that is spontaneous and casual. We look forward to welcoming you all to experience a hotel envisioned to be a place to escape, unwind, and let loose. It will be a living, breathing community where everyone belongs. Integrated spaces merge style with practicality, offering communal areas to eat, play, and work. Experiences are as exciting or as relaxed as each guest desires."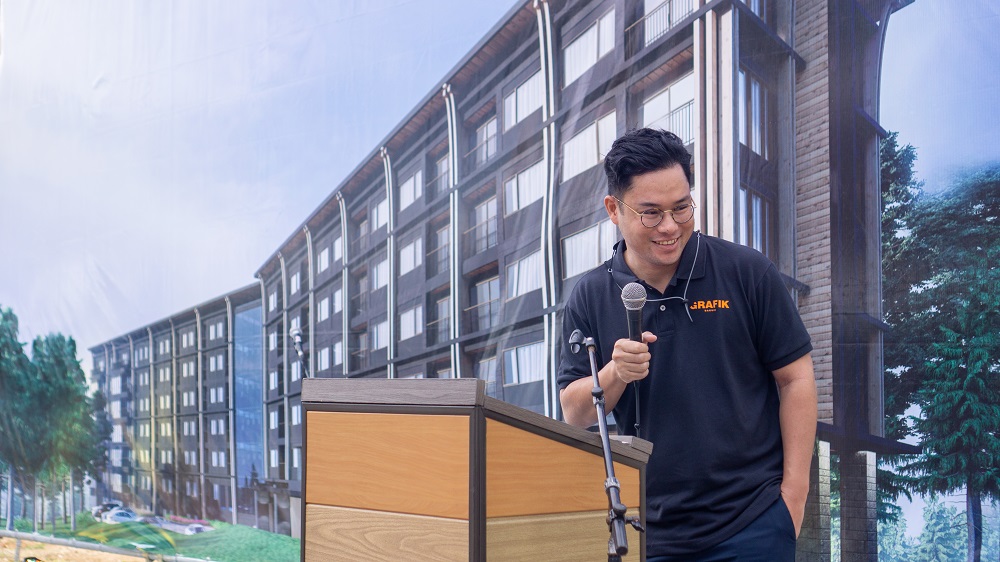 "We will deliver a world-class, sustainable hotel that will be the pride of Baguio." A brief yet bold statement from Francis Gotianun, the scion of the Filinvest Group and senior vice president of Filinvest Hospitality Corporation. But Francis always delivers. At least that is what BCDA executive vice president Aileen An. R. Zosa said about the young Gotianun as she fondly remembered the previous times they worked together on another property. With this vote of confidence from its partners, Francis continues to seek opportunities for expansion.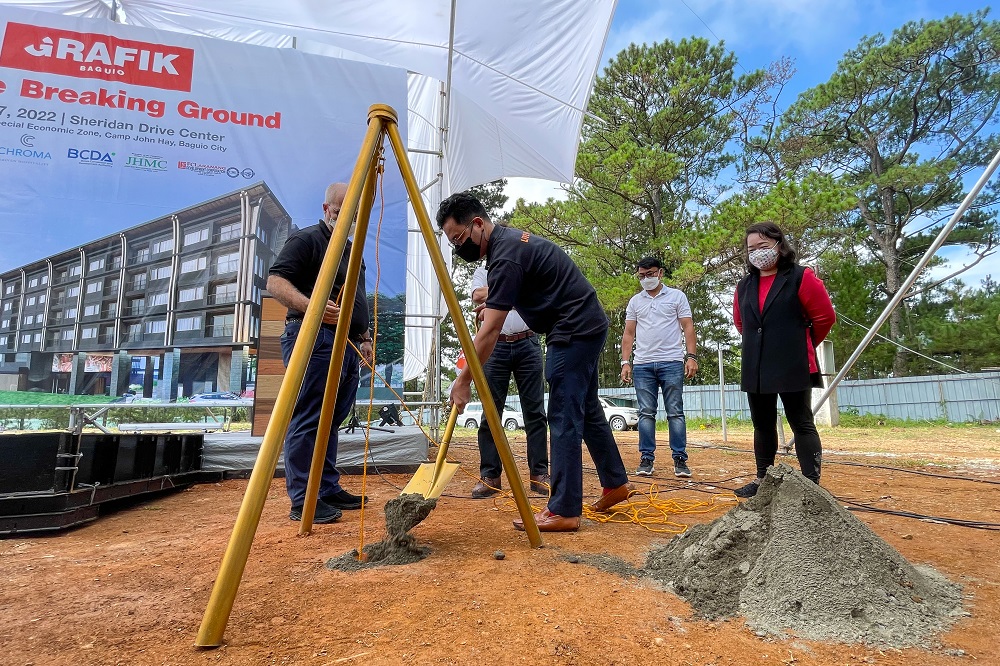 Live vivid
The concept and slogan of Chroma's latest brand could not be more appropriate and more timely after the pandemic. GRAFIK is the latest addition to Chroma's growing portfolio which includes Crimson, Azure, and Quest. The new brand aims to bring the character of the destination inside the property while championing world-renowned Filipino hospitality. GRAFIK properties allow independent travellers to craft the travel experience of their choosing. Banking on experiential travel, the brand aims to attract a multi-generation of travellers.
"100% Filipino in origin and expression."
The hotel will make use of the abundant natural produce sourced from the region and will work with the local community to bring local music and art to the property. GRAFIK will also use technology to provide intuitive service to create vivid memories for guests.
Montenegro described GRAFIK as "100% Filipino in origin and expression." This is the company's articulation of what Filipino hospitality should be. "We have anchored the brand on three characteristics that we Filipinos do when we welcome people in our homes – food, music and art, and to have fun."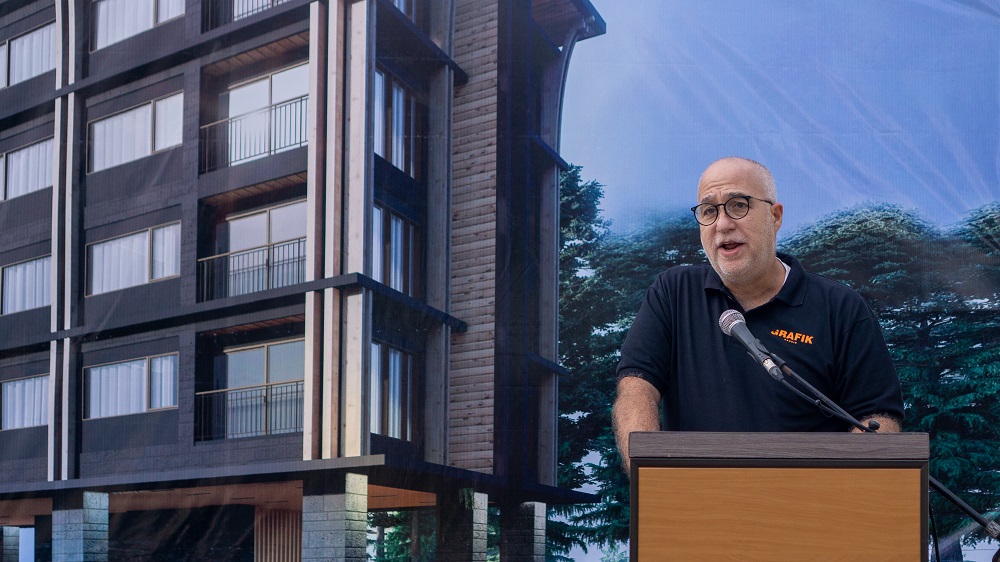 Bringing Filipino Hospitality abroad
In 2019, Chroma Hospitality started its plans to bring Crimson and GRAFIK brands to international destinations eyeing Thailand and Indonesia. However, the plans were halted by the recent pandemic and were put on the backburner for now.
Meanwhile, Gotianun assured that if travel recovery continues, the company will revisit these opportunities. "I think Filipino hospitality can cross borders and everybody can connect with good and warm service," he said.