Cruise Lines International Association (CLIA) has released the 2018 State of the Cruise Industry Outlook, offering a look at the cruise sector's overall global economic impact as well as the global trends impacting cruise travel in 2018.
Current data shows cruise travel is steadily on the rise with a projected 27.2 million passengers expected to set sail in 2018.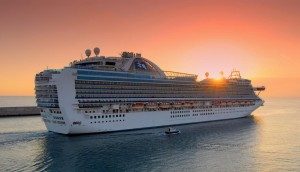 In 2017, an estimated 25.8 million passengers cruised compared to a confirmed 24.7 million passengers in 2016, an increase of 20.5 percent over five years from 2011-2016.
To meet ongoing demand, more ships are scheduled to set sail in 2018.
CLIA Cruise Lines are scheduled to debut 27 new ocean, river and specialty ships this coming year.
"It is without question that the cruise industry continues on a growth trajectory, gaining in consumer interest and creating a positive impact on the global economy," said Cindy D'Aoust, president and CEO, CLIA.

"The 2018 State of the Cruise Industry Outlook is a way for us to keep a finger on the pulse of the global cruise industry and its impact on the global economy and identify new travel trends that will influence cruise travel in the future."
This comes as CLIA UK and Ireland reports record levels of travel agent members in 2017, up 12 per cent year-on-year.
Andy Harmer, senior vice-president of membership and director CLIA UK and Ireland, said: "In 2017, almost 90,000 online training modules were completed by our agent members which is phenomenal. With more modules being added all the time, plus even more incredible ships being launched this year, it's a great time to be a cruise travel agent."
Harmer added: "We have a full calendar of events and learning opportunities planning for 2018, including our first-ever Asia forum in Vietnam in March, and the ever-popular CLIA Conference in Southampton in May."
CLIA is also reporting on the global economic impact of the cruise industry in 2016. Cruise industry expenditures generated £94 billion in total output worldwide, supporting more than one million full-time equivalent employees who earned £30 billion in income, an increase from previous years.