Alternative Hospitality to open cannabis hotel in Coachella Valley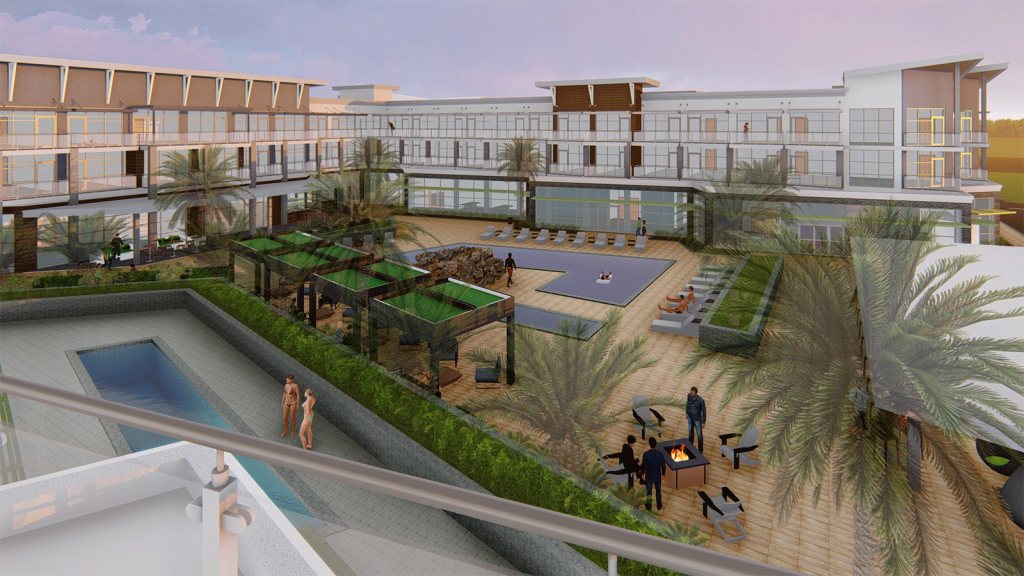 MJ Holdings Inc (MJH), a management and consulting company to the regulated cannabis industry, has announced its first health and wellness cannabis hotel, together with hotel developer Roger Bloss.
Alternative Hospitality, a division under MJH, will break ground later this year in Desert Hot Springs, California. Bloss, the division's acting CEO and president, invested USD 1,000,000 in the company's initial round of funding in 2018.
The 150-room Coachill Inn Resort, designed by architect David Wallace, will have an amphitheatre for entertainment and a lazy-river pool that capitalises on the area's natural hot springs.
"The opportunity to safely experiment"
Bloss commented on the project: "The Coachill Inn Resort will attract travellers who are looking for an experience and the opportunity to safely experiment.
"People from all over the world come to the Coachella Valley for business, tourism, and the famed Coachella and Stagecoach music festivals. And now they can learn about the health and wellness benefits of hemp, CBD, and cannabis."
Alternative Hospitality has seven more planned properties in the pipeline and Coachill Inn Resort will be the first.  The other three will be located in Las Vegas, two will be in California, one will be in Michigan and another in Oklahoma. The company also revealed in a statement that each hotel will include a cannabis dispensary and wellness goods.