Comfort in flights: A figment of our imagination?
Airlines compete with each other with their better-paying business class packing it with great seats and perks, while economy class passengers are being squeezed in the cabin – literally.
Most of us choose the airline based on destination and price. Others add loyalty rewards in the list of criteria. Few of us consider seat size when shopping for flights. Most importantly, we want to get to our destination. Business class is considered a luxury for its price point, and for those who want to fly cheap, economy class is the way to go.
For airlines, comfort comes with a price, and the more you pay, the more comfortable your travel ought to be. Some airlines introduced premium economy, which is slightly pricier than cheap seats.
As airlines pay more attention and augment experience in the business class to attract business and luxury travellers, is comfort in economy class only an illusion?
Seat comfort
You are not imagining things, legroom and restroom in airplanes are getting smaller. If you have flown economy before, you know very well that you will be rubbing elbows with your neighbour. No matter what you do, you cannot seem to find that comfortable spot in your minuscule space. Seat comfort, of course, varies from butt to butt, but even the infrequent flyer will notice that airline real estate is shrinking.
The average seat width is 18 inches. Some airlines fill the Airbus A330 with 16.7 inch-seats. Over the years, airlines have shaved off at least two inches width of seats. In comparison, first class seats measure at least 21 inches.
Apart from seat width, the distance between seats, also known as the pitch, has also shrunk by one to two inches over the years. The minimum pitch has gone from 31-32 inches to 30 inches.
So how does this affect the passengers? One small study compared sleep quality in 17-inch vs. 18-inch wide seats. The one-inch difference matters as two-thirds of passengers who slept in the 18-inch seats reported better quality sleep. Moreover, they fell asleep faster and had fewer twitches.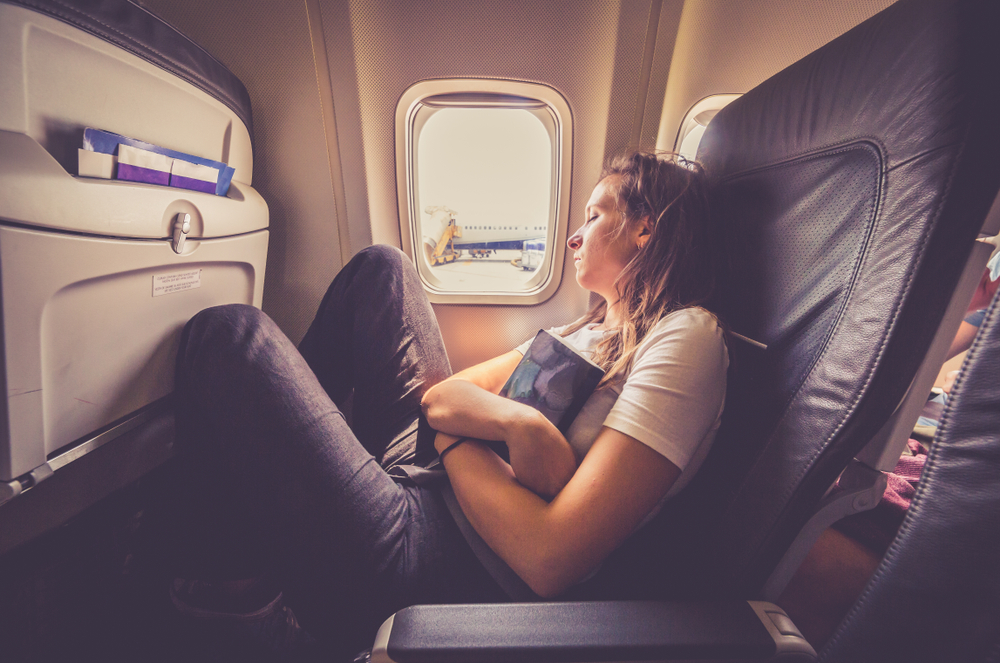 Lavatories in flights are also becoming a bit snug. Airlines say that the new restrooms are just a few inches smaller than what they used to. However, the restrooms are not enormous, to begin with. This is met with complaints and concerns from travellers and crew alike.
ICF Aviation group consultant Samuel Engel claimed that taking his four-year-old son to the bathroom is like doing yoga poses. "The sink is so tiny that we did a sort of four-handed ballet to wash each of our hands in turn, splashing water all over in the process," he said.
Non-profit group Flyers Rights sued the Federal Aviation Administration claiming that decreasing the seat size is a safety hazard for evacuations could be hindered by jampacked seats. They found an ally with Judge Patricia Ann Millet in July 2017.
The agency denied the allegations saying that smaller seats are not a safety issue and the exit doors are the choke points that slow down the evacuations.
The motivation of the "incredible shrinking airline seat" is the estimated annual revenue that adding a few more seats can usher in. According to Gary Weissel, managing director of Tronos Aviation Consulting Inc., each seat can generate an estimated USD 400,000 per year. JetBlue told investors last year that adding seats to its Airbus A321 would bring USD500 million annually. Moreover, the rise on labour costs and fuel prices prompt airlines to squeeze more passengers.
High levels of carbon dioxide
Squeezing more people in a compact and sealed place like an airplane may have an adverse effect. One of these is the high levels of carbon dioxide in flights. A study in 2002 revealed, "Carbon dioxide exposures were highest on shorter and high-occupancy flights, aircraft with greater recirculated-to-fresh-air ratio, and narrow-bodied aircraft. In general contaminant levels were low compared to standards. Carbon dioxide levels indicated lower ventilation rates per occupant than most other indoor environments."
Normal levels in the atmosphere are 400 parts per million (ppm). The proponents of the study measured the levels of CO2 in flights at 515 to 4902 ppm and reported that CO2 levels were likely to be elevated in aircraft cabins on short flights in full or nearly-full aircraft.
This is seconded by the data released by European Aviation Safety Agency that measured 1400 ppm on 5% of airline flights. Carbon dioxide can also increase the temperature inside the cabin that can cause discomfort to passengers.
Airliners replenish oxygen in a plane at high altitudes by pulling in the thin air and pressurizing it, mostly by scooping it from the front end of jet engines.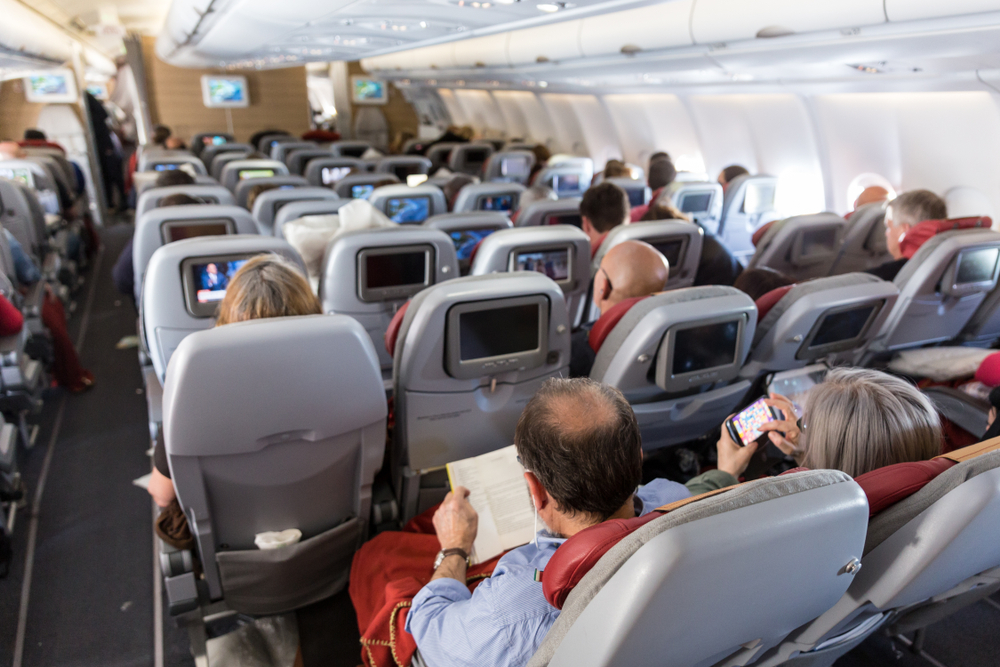 Higher concentration of carbon dioxide also affects pilot's performance. A new Harvard study finds that pilots fail more tests with higher CO2 and they may suffer sick air syndrome.
Joseph Allen, an assistant professor at Harvard's School of Public Health and lead author of the study, said: "It's clear that the air quality in the cockpit can have an impact on performance. It's clear we haven't been thinking about it too deeply in terms of the impact on pilot performance. Now that we know, I think we're obligated to ask those next sets of questions and really understand it."
The study recruited 39 pilots to fly multiple three-hour segments in a special flight simulator and researchers manipulated the levels of carbon dioxide. Performance decreased as carbon dioxide levels rose. At 700 ppm, 69% passed the test, while it went down to 52% at 1500 ppm.
Less crew
I mentioned before that there is a rise in labour costs and this includes your friendly cabin crew and pilots. In addition, there seems to be a shortage of pilots. Airplane manufacturers are reportedly adapting jets that will reduce the number of pilots needed in the cockpit on long-haul flights.
Airbus SE and Thales SE predicted that the cockpit crew on long-haul flights, which is normally three or four, will be reduced to two in 2023 due to technology that aims to automate some of the crew's workload. Boeing is looking into the possibility of reducing the pilots manning the cockpit in a mid-sized jet it is working on and will be in service in 2025.
UBS analysts claimed that airlines will reportedly save around USD 15 billion per year by employing a single pilot. Moreover, incorporating digital interfaces could shorten the time it takes to train pilots, thus, easing the shortage.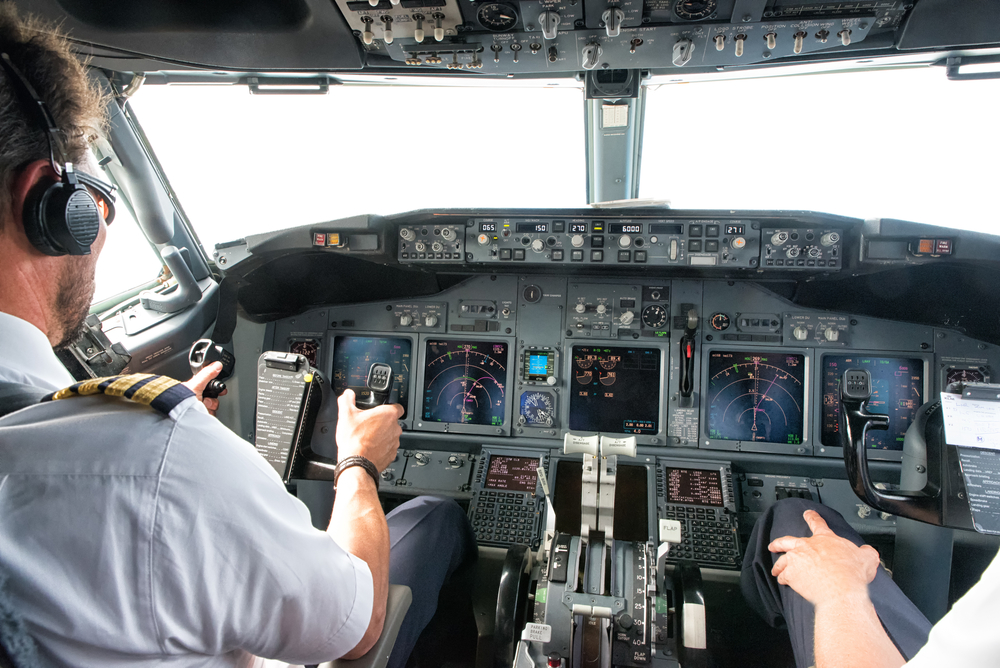 Replacing the cabin crew with technology may affect the quality of service of the airline and raise safety concerns. Critics claimed that there are good safety reasons for having more than two pilots on long-haul flights and two on shorter journeys. The benefits, definitely, outweigh the costs.
Narrower seats, less assistance, and higher temperature may not be  a big deal when flight shopping, but as Britain's Prince Philip once said: "If you travel as much as we do you appreciate the improvements in aircraft design of less noise and more comfort – provided you don't travel in something called economy class, which sounds ghastly."