Condé Nast Traveller India Readers Awards (RTA) took place at Andaz Delhi, Aerocity, New Delhi, on 27th November 2017 with invitees comprising industry leaders, influencers, and marquee names from travel, tourism, and government bodies.
Hosted by Huma Qureshi, the property also recognized the efforts of those who work towards bringing pride to India. The evening began with the Lifetime Achievement Award being conferred upon Padma Shri Laila (pictured below with politician Sheila Dixit), , chairperson and founding member of Dastkar, an NGO working with crafts and crafts people across India. Tyabji was lauded for her work with artisans over the last 39 years to preserve and popularize Indian crafts globally.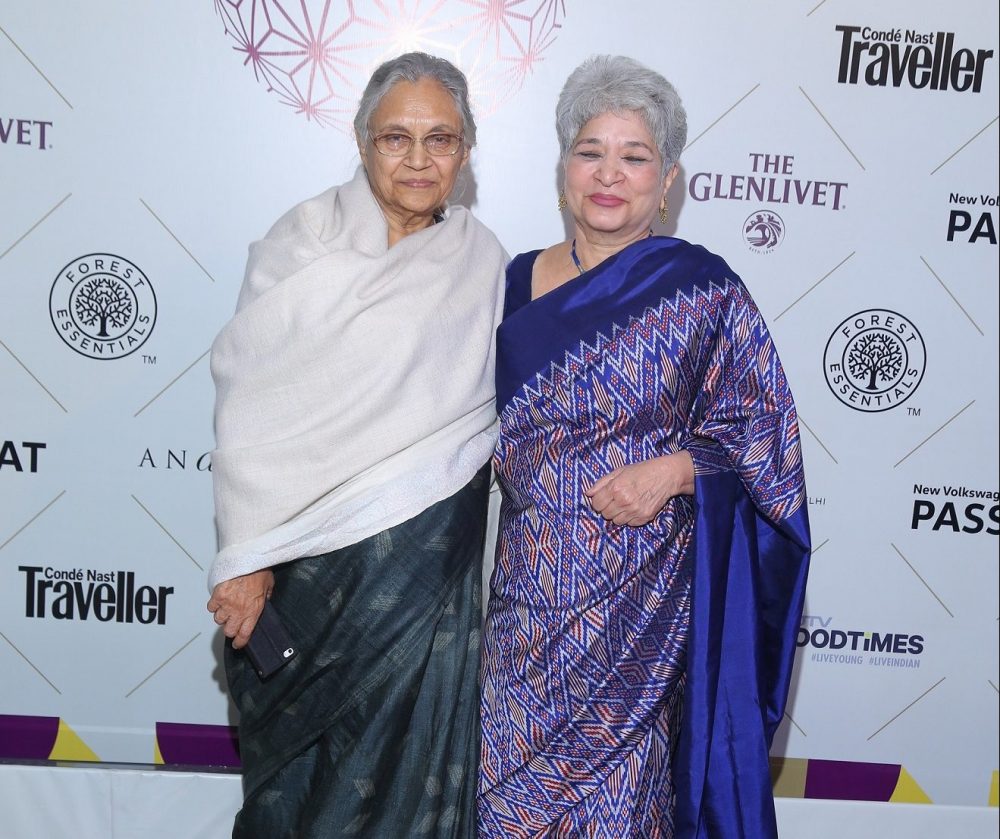 Mallika Ahluwalia (pictured below), CEO of the Partition Museum in Amritsar, was felicitated by FabIndia's William Bissell, for her contribution to preserving India's history. The Condé Nast Traveller and Forest Essentials Excellence Award went to designer Anavila Misra for championing the cause of the quintessential Indian sari and sustainable fabrics through her work. Eminent danseuse and Padma Shri Shovana Narayan presented the award to Anavila.
Rohan Murty, founder of the Murty Classical Library of India, was recognised for his efforts to preserve ancient Indian languages. Renowned economist, civil servant, and Padma Vibhushan Dr. Montek Singh Ahluwalia with Padma Bhushan Dr. Isher Ahluwalia presented the award to Murty.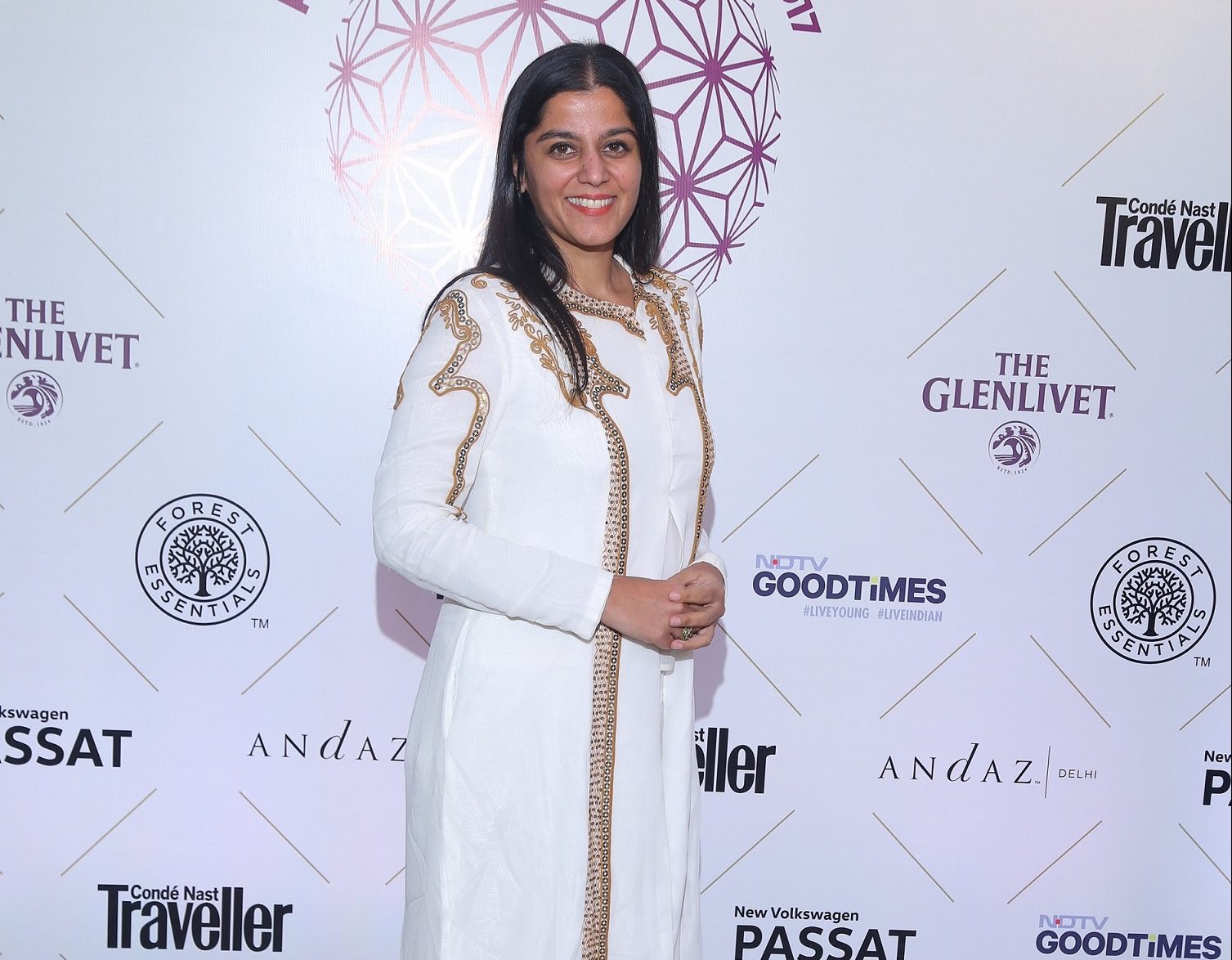 Noted Indian designer, art curator, and Padma Bhushan Rajeev Sethi awarded actor and activist Rahul Bose (above) with the Condé Nast Traveller and Volkswagen Passat Excellence Award, for his social activism and for using film to put the spotlight on the story of Poorna Malavath, the youngest girl to climb Mount Everest.
The Readers' Travel Awards are chosen through a readers' voting process spanning two months, without any nominations for the award categories. Considered indicative of what discerning travellers really want and enjoy, RTA recognized the best in the travel and hospitality industry across hotels, destinations, airlines, spas, websites, apps, cruise lines, and more.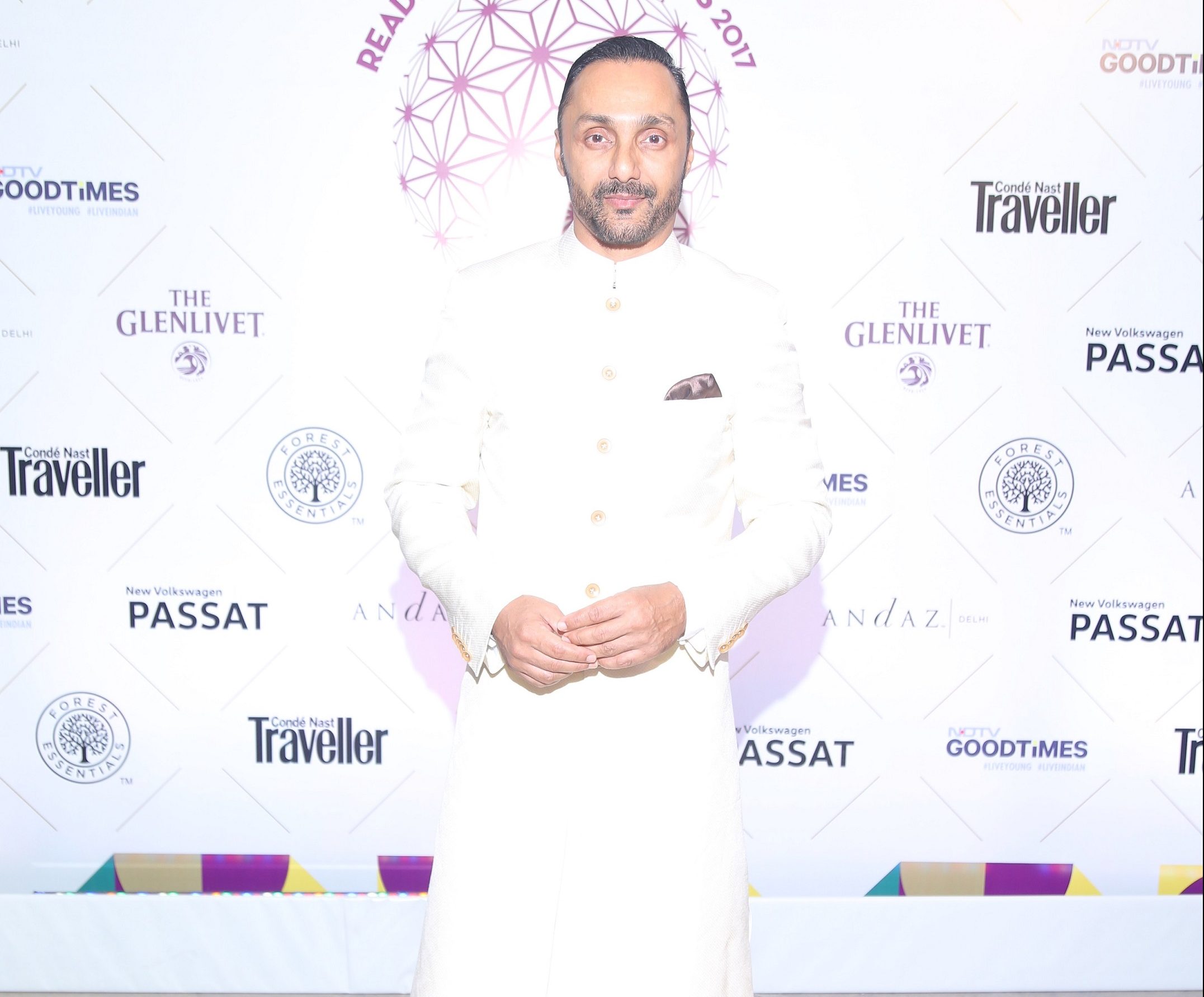 This year's RTA showcased some interesting results: Meghalaya and Gujarat are high up on the evolved Indian traveller's wish list, while Goa remains the favourite for leisure. Internationally, they are most keen to visit Sri Lanka and the Maldives. On airlines, it seems even affluent travellers put a premium on punctuality—low-cost airline Indigo emerged the winner again. Etihad Airways bagged the title of Favourite International Airline for the second time in a row.
Boutique hotels like Khyber Gulmarg Resort & Spa and SUJAN Rajmahal in Jaipur were also honoured, along with iconic properties such as the Taj Mahal Palace, Mumbai and The Oberoi, Gurgaon. Brand new hotels like the Andaz Delhi, W Goa and Soneva Jani in the Maldives were recognised by the voters, proving that while luxury is important to our readers, they also appreciate unique, offbeat hospitality. In terms of food, Delhi emerged as the clear winner, with Bukhara and The China Kitchen at the top of the list again.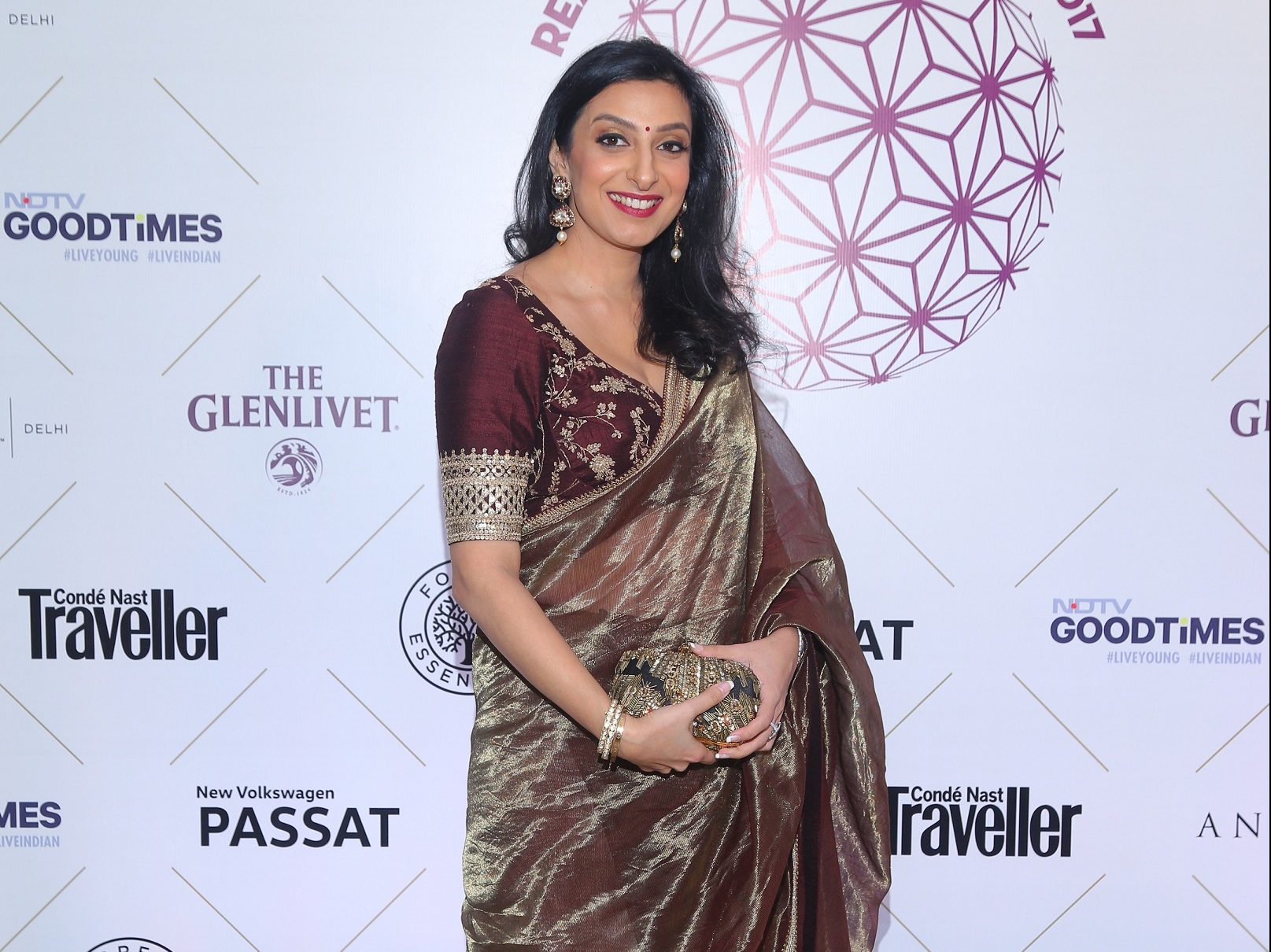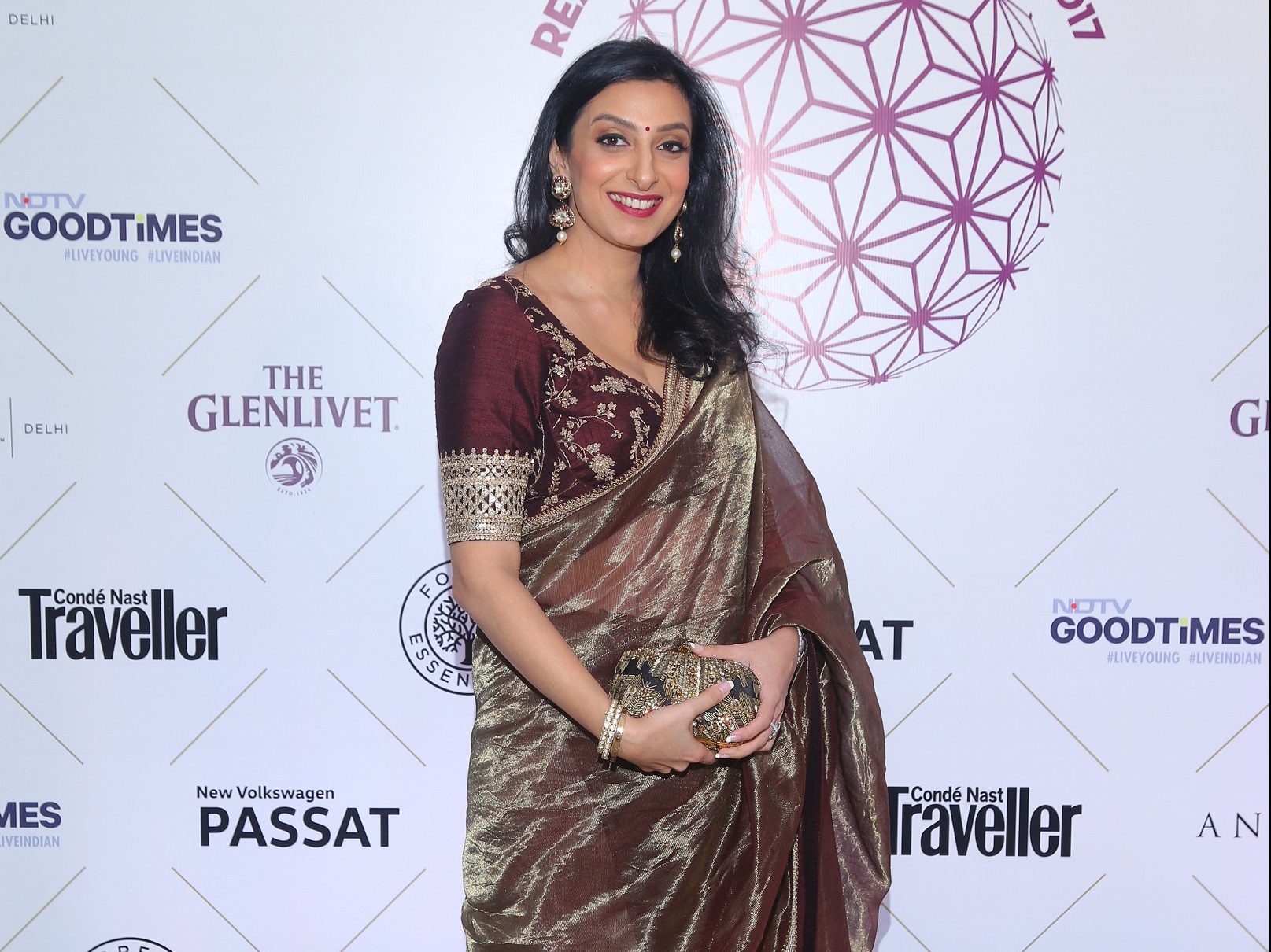 Ms. Divia Thani, Editor, Condé Nast Traveller India said, "The Condé Nast Traveller audience forms India's most discerning travellers. They are way ahead of the curve when it comes to their tastes in travel—they set the trends; they don't follow them. We have seen their participation and enthusiasm for the CNT Readers' Travel Awards grow every single year.
This is why the CNT RTA are referred to as the Oscars of Travel. The turnout is—as usual—fantastic: the crème de la crème of India's travel, hospitality and tourism industry come out for this night, and we are delighted to have the chance to bring such influential people together each year.
She added, "The awards are a barometer of what the discerning, affluent Indian traveller looks for and appreciates when he or she travels. It puts into perspective what destinations, hotels, airlines and other travel companies should focus on, helps them understand patterns and determine future trends. It is an honor to announce these results with the winners and the industry at large."