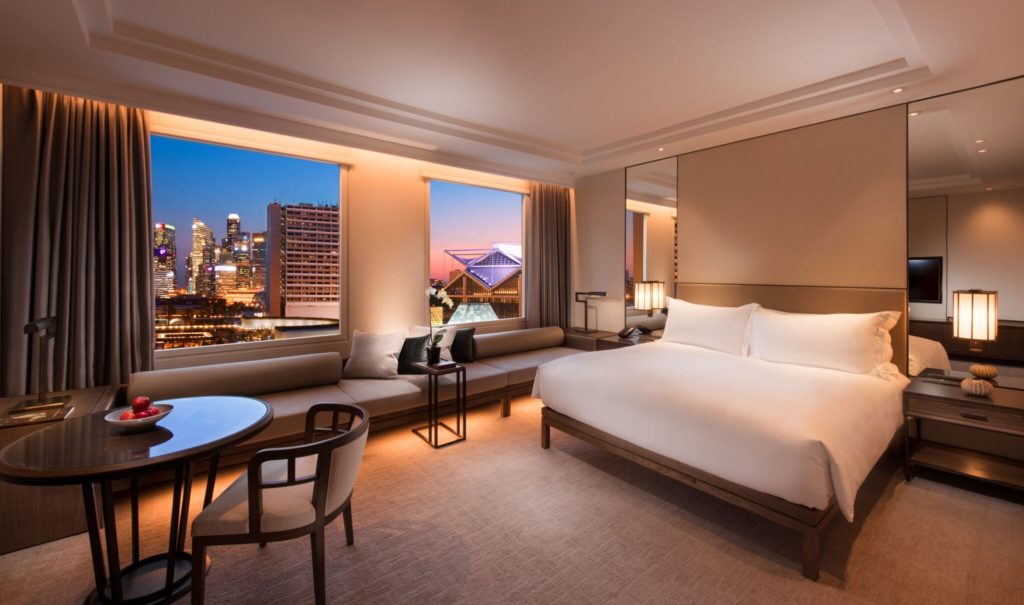 Conrad Centennial Singapore unveils the much-awaited completion of its rejuvenation project, which comprises the redesign of its 511 guest rooms and suites, along with the introduction of a new glass-enclosed events space – The Pavilion.
The redesigned hotel under the Hilton brand offers guests smart luxury accommodation in Marina Bay, the heart of Singapore's vibrant business and entertainment district. It's about 20 minutes from the Singapore Changi Airport and nearby the Suntec Singapore Convention & Exhibition Centre.
"We are committed to provide our guests with the finest service and facilities and to do that we needed to evolve. We listened to their feedback and when the decision for a major refurbishment came, the ideas were implemented. It was befitting to undergo a major redesign to stay relevant and competitive, but most importantly, to offer our guests a rejuvenating experience", said Heinrich Grafe, general manager of Conrad Centennial Singapore.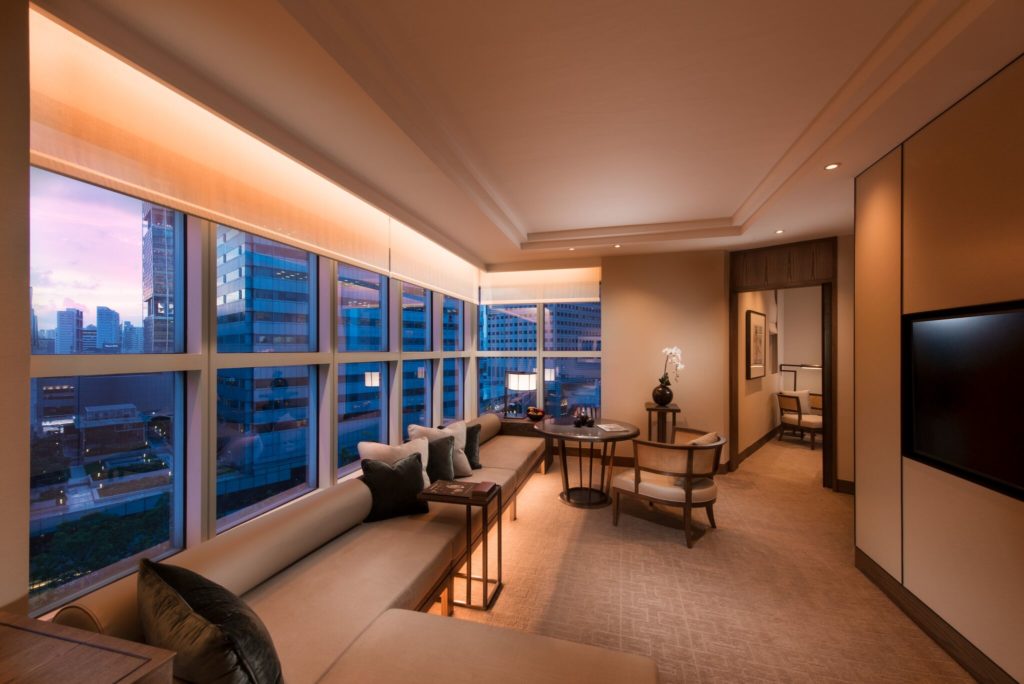 For its new design, the hotel reached out to the acclaimed interior designer, Jaya Ibrahim. It features a contemporary Asian look, using high-quality natural materials throughout the rooms to create a sophisticated atmosphere.
Custom-made carpets that feature Peranakan-inspired patterns cover its floors, while its window coverings are made of natural jute fibre, framing the views of Marina Bay and the city's landscape.
In addition, black and white prints of U.S.-based architect and photographer, Gene Nemeth, were commissioned by the hotel for the guest rooms.
The Pavilion

Equipped with state-of-the-art audio and video systems, The Pavilion is the latest addition to Conrad Centennial Singapore's selection of events spaces. The junior ballroom, which spans 234 square metres, can cater up to 160 guests in theatre style, and up to 140 guests in banquet style.
Its sophisticated glass-enclosed ballroom is designed to give an airy and open feeling, in addition to its high ceiling that offers a sense of luxury amidst the city's dynamic scene.
Executive Lounge
Located on the 31st floor of the hotel, guests on the executive floors and suites can also look forward to a completely new Executive Lounge come the second quarter of 2018. Besides panoramic views of the city, guests are treated to breakfast, afternoon tea, evening cocktails with hors-d'oeuvres, all-day coffee, tea and soft drinks in a fresh and relaxed setting.
For more information, you may visit Conrad Centennial Singapore at its official website.