CoRover shows how to travel solo but not alone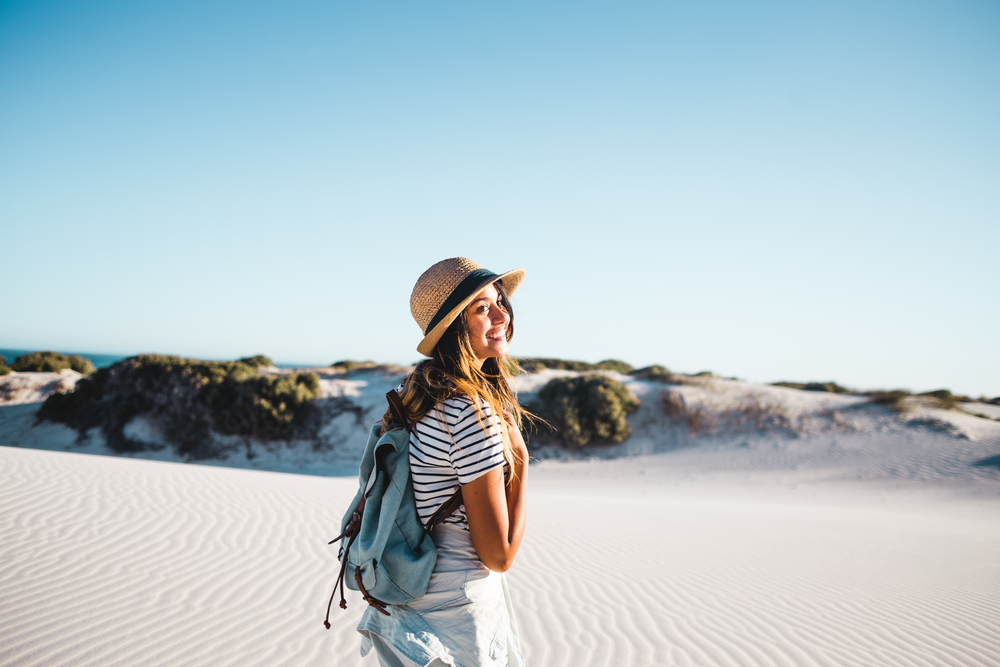 Several companies and organisations predicted that 2019 is expected to see an increase in the number of solo travellers, travelling to destinations outside of their comfort zones. However, solo travellers face risks for they are alone during the trip, especially at the time of emergencies.
This is the problem that CoRover CEO and founder Ankush Sabharwal saw first-hand. "I came about with the idea of coming up with an app to connect travellers with other travellers because I witnessed an emergency. Ten years ago, while travelling by train there was a medical emergency, which made me realize that there was absolutely no means of interaction between travellers, in case of an emergency. It struck me that there was a need for travellers to connect with each other – in addition to service providers, emergency responders, vendors and other stakeholders during the journey," he told me in an exclusive interview.
Finding a viable solution to this problem prompted Sabharwal to use his knowledge and skills being software product developer to create CoRover. CoRover is a platform built on Artificial Intelligence and Machine Learning concepts to provide safe, convenient & fun-filled travel experiences. It connects travellers with each other, with administrative staffs and with verified & curated service providers, in a particular event, location or a trip.
Sabharwal explained to me the pain points that CoRover is trying to solve. "I wanted to create a network for travellers and get them to connect with each other more than other stakeholders.
The problems that are faced are:
Immediate help at a particular location in case of emergency
Network connectivity during natural calamities
Direct access to local administrative staff & operators
There is a lack of an integrated platform that:
Connect tourists with each other at a particular location, event or a trip on a real-time basis
Connect tourists with verified & curated service providers
For tourists/passengers to get quick replies and information based on already available information"
Safe network for solo travellers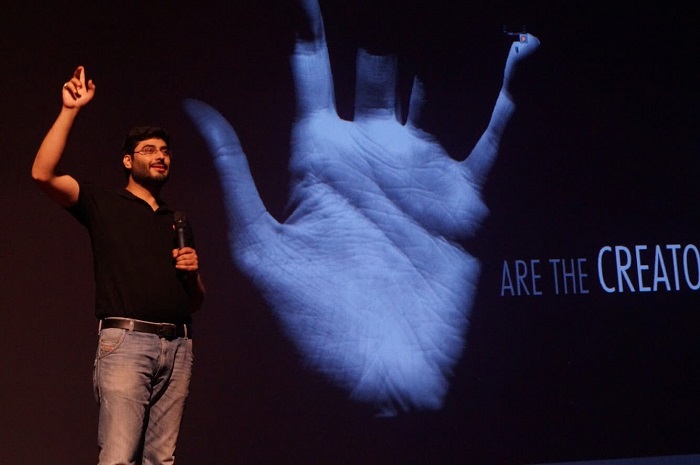 CoRover aims to create a safe network for travellers by being a one app solution to backpackers with all the services on one single platform. CoRover is a social network that connects travellers with each other such as passengers on the same train or the same flight or travellers travelling to the same location. This way, there is a network formed between travellers and safety is ensured.
What are the benefits of knowing your fellow passengers? One of the obvious perks is one will be able to gain new friends or travel buddies. Travellers can find someone who is ready to share a taxi or hotel room to save money. They can also easily search for a doctor or physiotherapist during the trip and ask for medicine in case of a medical emergency.
CoRover emphasises that security and privacy of users are paramount. Therefore, tourists can get in touch with each other without any need to reveal the mobile number or email ID with fellow travellers. Moreover, there is an option for users to enable/disable private messages, group messages, report abuse, block users, etc.
CoRovers' various products and services are:
ChatBot as a service (CaaS): No hold time, accurate answers, instant reply, 24/7 availability, quick access to available info, stress-free experience.
CoRover Connect App: Connect with fellow tourists while you are at a tourist destination, with various features like connect with curated vendors, connect with local authorities, CoRover digital tourist guide, great discounts/offers, ease of using app, panic button, services (Book Flight, book bus, book self-drive car, doctor on call, Emergency India helpline etc.), feedback  to authorities and many more. This will also help cross-promotion of tourist destinations, if someone goes to Singapore, he may also like to visit Malaysia. Our vision is to have all the Tourism Boards (domestic and international tourist destinations) in CoRover Connect App.
Live Chat: Chat with the bus operator on a real-time basis.
CoRover Trips: Social Network App for travellers to connect with each other real-time during their journey in flight, train or a bus.
Travel companies onboard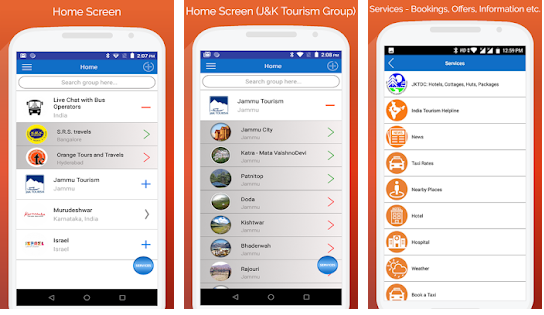 Thanks to different services that CoRover offers, tourism boards and travel companies have adopted its services. The tourism department of Jammu & Kashmir State brought innovations and roped in CoRover to virtually connect with tourists while they visit any tourist destination.
This will enable tourists to access emergency responders right at their fingertips. Aside from connecting tourists, the platform will also display all the information about the tourist destinations and the nearby amenities available at a particular tourist spot.
Its live chat feature and chatbot AskDisha were adopted by largest bus and railway operators in India, respectively. SRS Travels and IRCTC aim to cater to every passenger's query using CoRover's technology.
Passengers don't need to search for the phone number of bus operator to call. They can chat with any bus operator in the country within the app. This would save the time of the passengers and cost of bus operators. CoRover has signed up with many other operators in India to provide a similar service to their passengers in one integrated app.
CoRover aims to expand its user base in multiple countries. "All we want is to take the stress out of travel, ease travellers experiences and we are working on it constantly. We do not want to settle with just having huge user base but keeping innovating – keep identifying and solving the real-life problems travellers face," Sabharwal said.