Courtyard by Marriott on for a double in the Philippines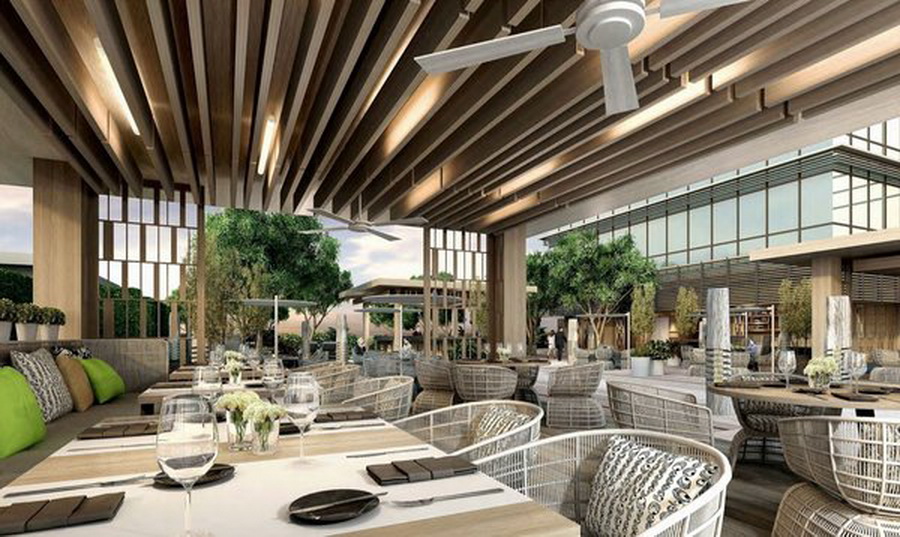 May has kicked off with a bang for Marriott in the Philippines. Not content with launching Courtyard by Marriott Iloilo, the brand has also announced the signing of a new 251-room property in Cebu City – The Courtyard by Marriott Cebu.
The new Cebu City site comes following news that Marriott's contract with AyalaLand Hotels and Resorts Corporation (AHRC) to manage Cebu City Marriott Hotel came to end, after 20 years, at the beginning of 2018, leaving the brand without a presence in a town considered to be the tourist gateway to Central and Southern Philippines.
The new hotel, owned by Intercontinental Resort and Lifestyle Inc., a subsidiary of Cebu's Tanchan Corporate Group, is slated to begin construction in the final quarter of 2018 and expected to open in Spring 2021. And, as you would expect for a mid-priced brand aimed primarily at business travel, the new build has factored in the MICE market, with a 400 square metre ballroom and two multi-purpose meeting rooms, equipped with state-of-the-art facilities, all part of the design.
"We are thrilled to be able to bring the Courtyard by Marriott brand to Cebu City," said Vincent Ong (above, second from right), CEO of Intercontinental Resort and Lifestyle Inc. "With this project, we are combining our decades of experience in the Philippine market with the prestige and global brand recognition of Courtyard by Marriott to offer business travellers to Cebu a hotel like no other."
"We are delighted to partner with Intercontinental Resort and Lifestyle to debut the Courtyard by Marriott brand to Cebu City," said Paul Foskey, chief development officer for the Asia Pacific at Marriott International. "The signing of Courtyard by Marriott Cebu marks an exciting new chapter for us in expanding Marriott International's presence in The Philippines – especially in this exciting corporate and tourism city."
The swift decision to open a new site in Cebu is indicative of the brand's commitment and only compounds its 'growing momentum' in the Philippines, following the incoming launch of Courtyard by Marriott Iloilo this month.
Situated within Megaworld Boulevard, Mandurriao Iloilo City, the 324-room hotel — owned by real estate company, Megaworld Corporation – will showcase a new room concept featuring 'hybrid zones for working, sleeping, relaxing and getting ready'.
"From day one, Courtyard has prided itself as a brand that listens to business travellers," said Callette Nielsen, vice president and global brand manager, Courtyard. "Today's technology has changed how people travel. Our guests want a room that has purpose and flexibility that enables a seamless transition between relaxing and working. Courtyard is designed to offer them a relaxing and functional space to work the way they want to, when they want to."
For more information, please visit www.marriott.com