How a golf trip started a vacation rental platform
TD speaks with CEO Galen Cheng, Cozystay
Contributors are not employed, compensated or governed by TD, opinions and statements are from the contributor directly
Like an ember starting a fire, Galen Cheng didn't know that a simple golf trip to North Nicolas would lead to the creation of a new vacation rental platform.
Cozystay is a fast-growing vacation rental platform, which recently took over two properties, showing strong potential in an underserved market. In this interview, CEO and founder Galen Cheng shares with us how it all began, the biggest challenges for Chinese travellers, and the bright future ahead of Cozystay.
TD: First off, could you tell us more about Cozystay?
GC: Cozystay is a vacation rental platform that provides vacationers with the highest-quality booking and rental experience. Our unique Vacation Rental Service Standard (VRSS) protocol provides strict guidelines that ensure a top-quality rental experience. We partner with major global property developers to manage operations and booking of vacation rental properties. Select properties that offer some of the most unique experiences are branded as Cozystay Signature properties.
Cozystay also runs a subsidiary property management company, Cozy Living Suites Inc, that manages vacation rental properties in Vancouver, Seattle, Los Angeles, and Toronto.
What made you start the business? How did it all come about?
I came to Canada in 1999, and since then I helped a lot of friends come here from China. While I did have some friends that were doing homestay businesses — I didn't immediately enter the industry. It was actually a golfing experience that prompted me to do so.
"Why couldn't we just stay in these houses?"
I love to golf, and my friends and I enjoy travelling to other cities to golf. However, hotel rooms are usually fairly small and a large golf bag makes the room feel crowded instantly. When I was golfing in North Nicolas, I noticed that there were houses surrounding the golf course and I thought — why couldn't we just stay in these houses?
We could play golf during the day and cook at the home at night, giving us the feeling of home wherever we went. This sparked my initial business idea, which was around combining accommodation and leisure activities.
But I began to do more market research, it was about 2014 and I began talking to as many people as I could who have first-hand experience with vacation rentals. The more I learned, the more I saw that while there are services like Airbnb, Tujia and Xiaozhu, it didn't seem that they were quite meeting the needs of the market that I had zeroed in on.
There was just no platform really specialised for Chinese tourists.
What are the challenges for Chinese travellers and how do you solve them?
Before founding Cozystay, I helped many of my friends come to Canada to visit and of course, they all needed a place to stay. Many people felt that Airbnb was too general and that the payment methods were too general.
Some of the specialised services that they were looking for include: Chinese customer service, WeChat customer service, Payment options in RMB and additional service options such as trash removal; Chinese travellers tend to have different expectations than western travellers, including a desire for an increased level of service, to them, cost is far less important than the experience.
Cozystay Signature properties are all professionally furnished, insured, professionally cleaned, and offer automated check-in as well as high-quality linens, towels and sheets.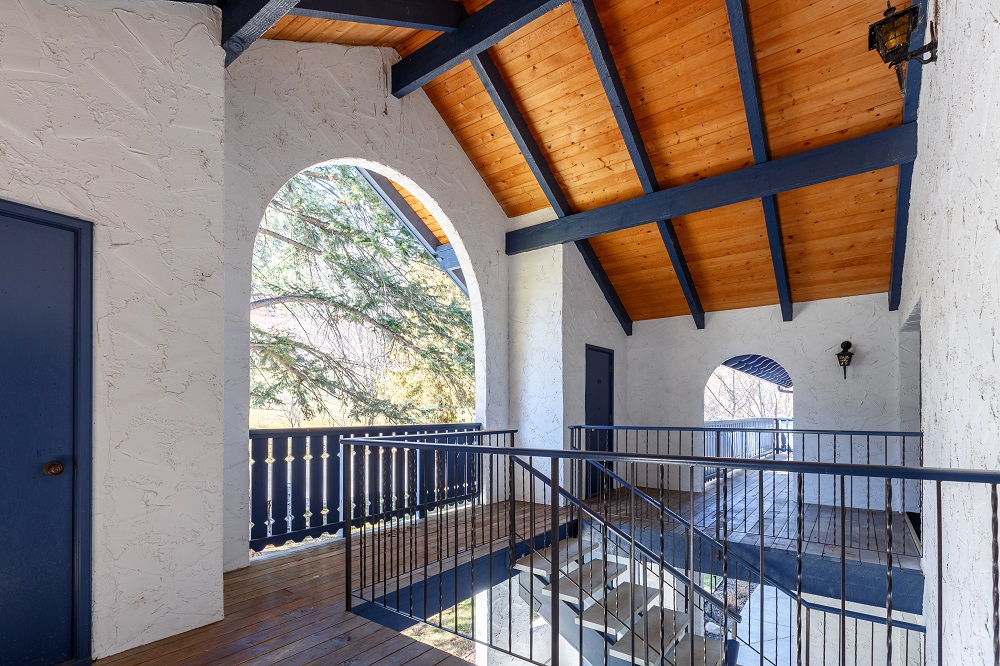 Comparing the company from 2015 to present-day — how far have you gone?
Cozystay has grown tremendously since its founding in 2015 and the company recently started taking over entire properties in order to better manage them. The group has now taken over the exclusive management of two full properties including Lake Okanagan Resort and Abercorn Airport Hotel in Richmond, BC, which are now called 'Cozystay Signature' properties.
What are your plans for the future?
We plan to open 1,000 virtual stores and 10,000 units in the next three years and five years, and hope to reach a market value of one billion. After North America, the next step will be for us to expand further into the European and Asian markets.