The rise of the crazy rich, six-parent Chinese traveller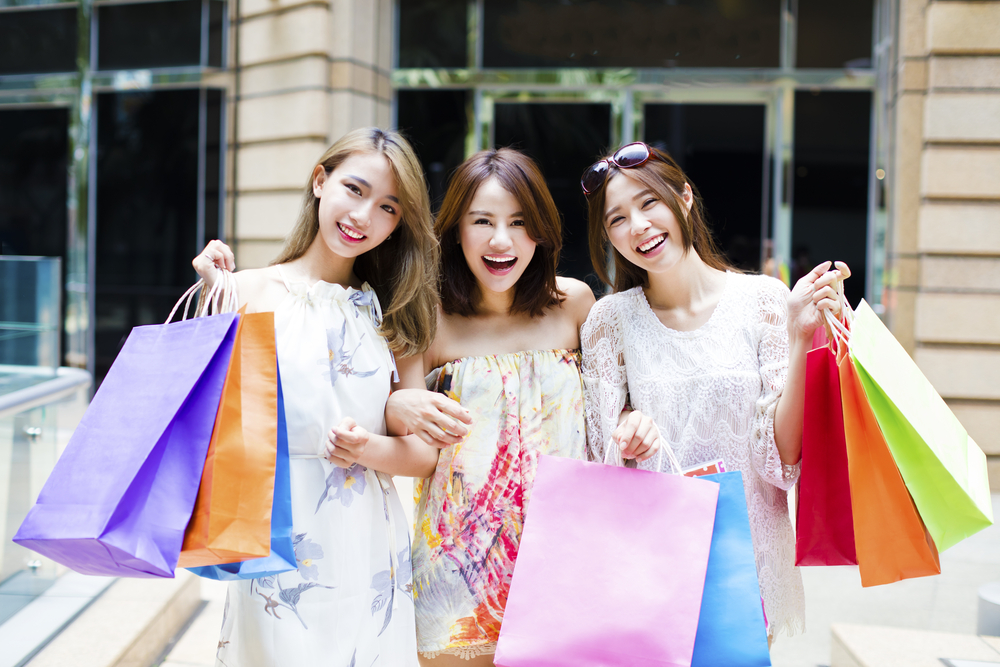 If your business is still getting the bus loads of typical Chinese travellers, you could be attracting the wrong crowd. There is a new breed of Chinese travellers that are roaming the globe loaded and thirsty for non-conventional experiences.
Everyone is watching the lucrative Chinese travellers as the number of Chinese tourists that travelled abroad rose by 7% to 130 million in 2017. These tourists also spent USD 115.3 billion during their trips. With a strong case for outbound tourism, travel companies are curating their products for this group.
Chinese travel in large groups and prefer travel packages at a discounted rate. Hotels and attractions want to attract Chinese travellers as it will fill a big portion of their bookings. This arrangement appears to be beneficial for all suppliers, consumers, and the middlemen; but travel companies could be missing out on a new demographic of young Chinese travellers.
In an exclusive interview with Wegogo CEO Mak Chee Wah, we redefine the identity of the Chinese FITs – free, independent travellers. He said, "60% of the travellers in China are FIT or free, independent travellers. Why? Because the young people really adept to online maps, content, and the handphone that they use. I think that this percentage of FIT will increase from 60% onwards."
"They dislike group travel. Group travel is for older folks," he added.
Wegogo's user base is mostly Chinese FITs, Chee Wah revealed. Wegogo is one of the few companies that started its operations via WeChat that most young people are comfortable using.
Big spenders
Chinese travellers are known for being big spenders while they travel. Over the past few years, the emergence of the newly rich middle class and the rising disposable incomes, the Chinese travellers are one of the main sources of tourism cash over the world.
According to a survey, 36% of Chinese travellers spent between USD 81-324 per day; 28% spent between USD 324-810 a day; and 15% spent USD 1,619 per day and 2% spent USD 8,095 a day. The data shows that there is an extremely rich group of Chinese who are increasing the spending average.
Chee Wah told me that Chinese FITs are big spenders as well. "One kid is brought up by six parents (parents and two sets of grandparents). They want their kid to see the world," he said.
This actually makes sense. Due to China's one-child policy, parents invest in their only child and give him or her the best of everything. These three pairs of parents are funding the travel of this young Chinese for him or her to gain knowledge and experience.
Three phases of Chinese itinerary
If you want to capture the hearts of Chinese travellers, Chee Wah revealed the three phases of the perfect travel itinerary.
"The first phase of Chinese travel is to go to a place and take a photo…The next phase is when they want to do all the shopping, preferably luxury…The next stage is they are all looking for local and authentic experiences," he said.
For the first phase, Chinese travellers love to take photos of all the iconic places. They want to visit the famous tourist attractions in the city they go to.
"Chinese travellers love purchasing goods…to show their economic status to others."
The second phase is all about spending on luxury items. As depicted in the movie Crazy Rich Asians, there is a trend that shows Chinese travellers love purchasing goods, specifically luxury foreign brands, through which they are able to show their economic status to others. For this purpose, Chinese tourists see travelling as an opportunity to buy high-end luxury brands like Gucci, Dior, Prada or Louis Vuitton as many others.
Lastly, Chinese travellers seek local and authentic experiences. Chee Wah said that since China does not have a lot of beaches, they seek the "sun, sand, and the sea" in Southeast Asian countries like the Philippines. Moreover, they like to try experiences that are unique and cannot be found elsewhere – something that they can share via their social media.
Fair-share travel ecosystem

Since its launch in 2015, Wegogo recorded immense growth despite the in-destination market being claustrophobic with too many players. Setting itself apart from other experience companies, Wegogo specializes in island trips.
The company has facilitated about 6,000 transactions from an inventory of more than 450 experiences on 12 islands throughout Asia, allowing travellers to discover and book directly with suppliers. Chee Wah revealed that Wegogo is moving forward in expansion from 15 to 125 islands.
Part of the plan is to recruit Pathfinders who are travel enthusiasts that will add content on the site and will help readers discover and book experiences that they might not find on their own. Content will be rewarded with WeGold, which is the company's cryptocurrency that can also be used as payment.
Currently, Wegogo has about 170,000 followers on its platform and about 10% of them regularly share their experiences.
Suppliers or aspirational service providers (ASPs) are also given incentives in the form of WeGold tokens to deliver services to a high standard and promote the Wegogo platform on social media, online and offline marketing channels.
Wegogo aims to build a decentralised travel platform for a fair-share travel ecosystem. In order to set the plans in motion, the company launched an initial coin offering of WeGold with the intention to raise USD 28 million. The ICO is set to close tomorrow, 31 October.
Wegogo's vision is to be a booking system for suppliers, provide unique and authentic travel experiences to its users, and reward everyone who participates in this ecosystem.