2018 shaping up as the critical year in China's home-sharing sector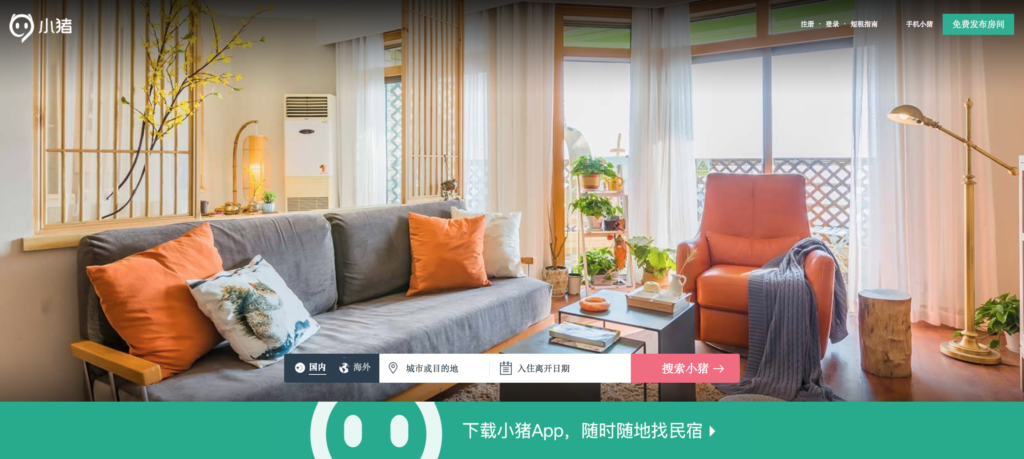 The sharing economy is again under spotlight in Asia. During the 2018 Boao Forum for Asia (BFA), an Asian equivalent of the World Economic Forum, top entrepreneurs in the Chinese sharing sector gathered in a panel to discuss the industry's future.  
Chen Chi, co-founder and CEO of Xiaozhu.com, the country's leading and fastest growing house-sharing platform, was invited to speak in the session named "The Sharing Economy: Getting Down to Business".
"An example of how foreign companies are learning from Chinese companies"
According to report by China's State Information Center, the Chinese house-sharing market grew by 70.6% in 2017, an  accelerated growth on last year. "After more than five years of development, house sharing has taken deep root in China, while it is also penetrating rapidly to lower tier cities and the countryside", Chen Chi commented.
On Xiaozhu's platform, as Chen pointed out, tier two cities like Tianjin, Chongqing and Changsha were among the fastest expanding markets. When speaking about the profitability of sharing economy platforms in China, Chen revealed that Xiaozhu has developed a healthy and profitable business model.
When asked about Airbnb's recent active movements in China, Chen said this is an example of how foreign companies are learning from Chinese companies, in terms of localization and business innovation. Xiaozhu's competitiveness, as Chen Xiaozhu's competitiveness, as Chen emphasized, lies in strong offline service capability, which imposes high requirements for the teams' philosophy and execution.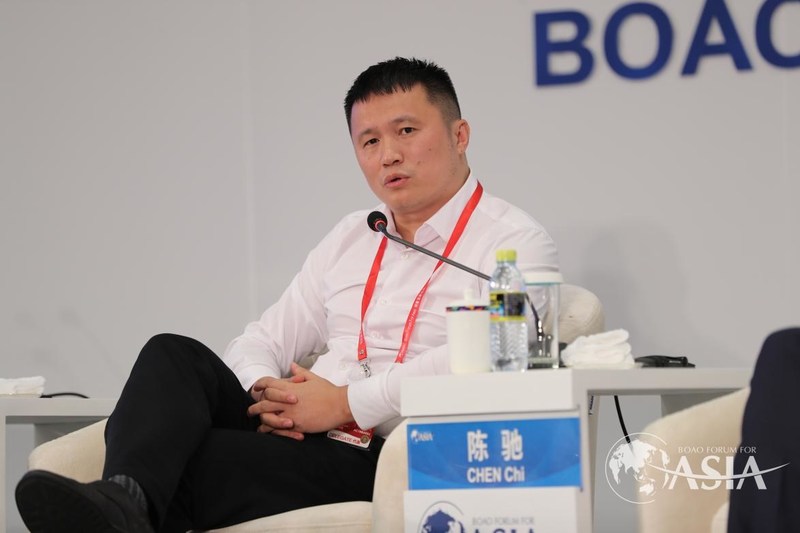 Founded in 2012, Xiaozhu.com is among China's largest house-sharing platforms. In November 2017, the company announced it had raised $120 million in its latest financing round, led by the Jack Ma-backed Yunfeng Capital. 
Airbnb
China is important to Airbnb and they have made a big push to grow their business in the market including adopting a Chinese name Aibiying that translates to 'welcome each other with love'  and has attracted attention and criticism due to its sexual innuendos.
Quartz reported Chinese users hated the new name so much that user were already brainstorming on a new name for them. Airbnb has also hired a Chinese leader, Ge Hong, a top-flight talent boasting a Yale education and stints at Google and Facebook. It also appointed Nathan Blecharczyk (Airbnb co-founder) as the chairman of Airbnb China.
In a recent GGV996 podcast Nathan updated that Airbnb is happy with the name change and it has been positively received by the market.  He also updated that Airbnb now has 150 people in the market.  About 60 of those are working on the product; 40 in host community operations and the remainder spread across marketing, public policy, and standard corporate functions.
Tujia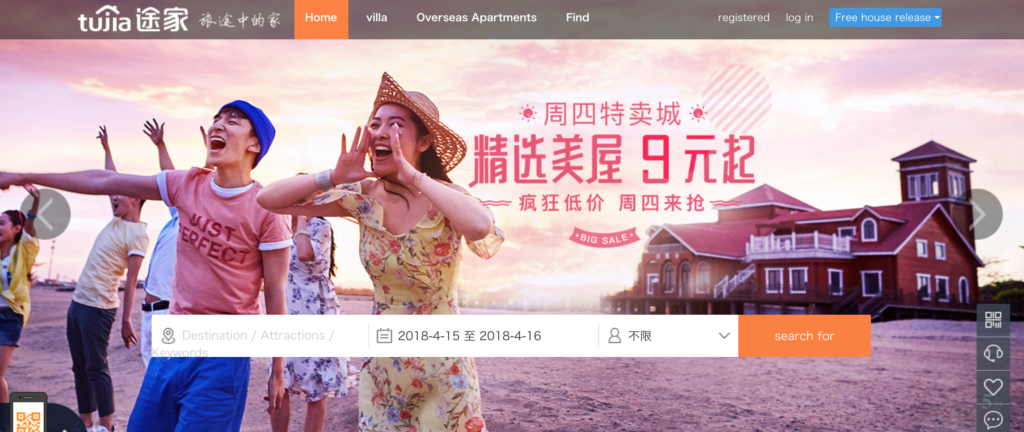 The market has another strong competitor in local player Tujia.  Tujia initially focused on more of a vacation rental market but its model has expanded to now be a strong competitor in the home-sharing space.
It has been aggressive not only in the domestic market but expanding into regional large inbound markets for Chinese millennials.  In 2017 it announced a partnership with Rakuten in the Japan market. The company's investor CV includes Ctrip, Homeaway, and GGV (also a Airbnb investor).
What to expect
Xiaozhu will remain laser focused on the domestic product and building out a uniquely chinese user experience. Airbnb will also work hard on dialing in a China specific product but will do so within the context of their larger global offering and tech platforms. They will leverage their global scale and coverage for advantage.  Tuija will work to to cover the domestic market while continuing to selectively expand and built out their footprint in high volume China outbound markets regionally.
2018 is shaping up as the critical year in determining the future leaders in China's home-sharing sector.  Pricing will come under pressure, and levels of service will increase for both hosts and travelers.