Cross signs Halong Bay hotel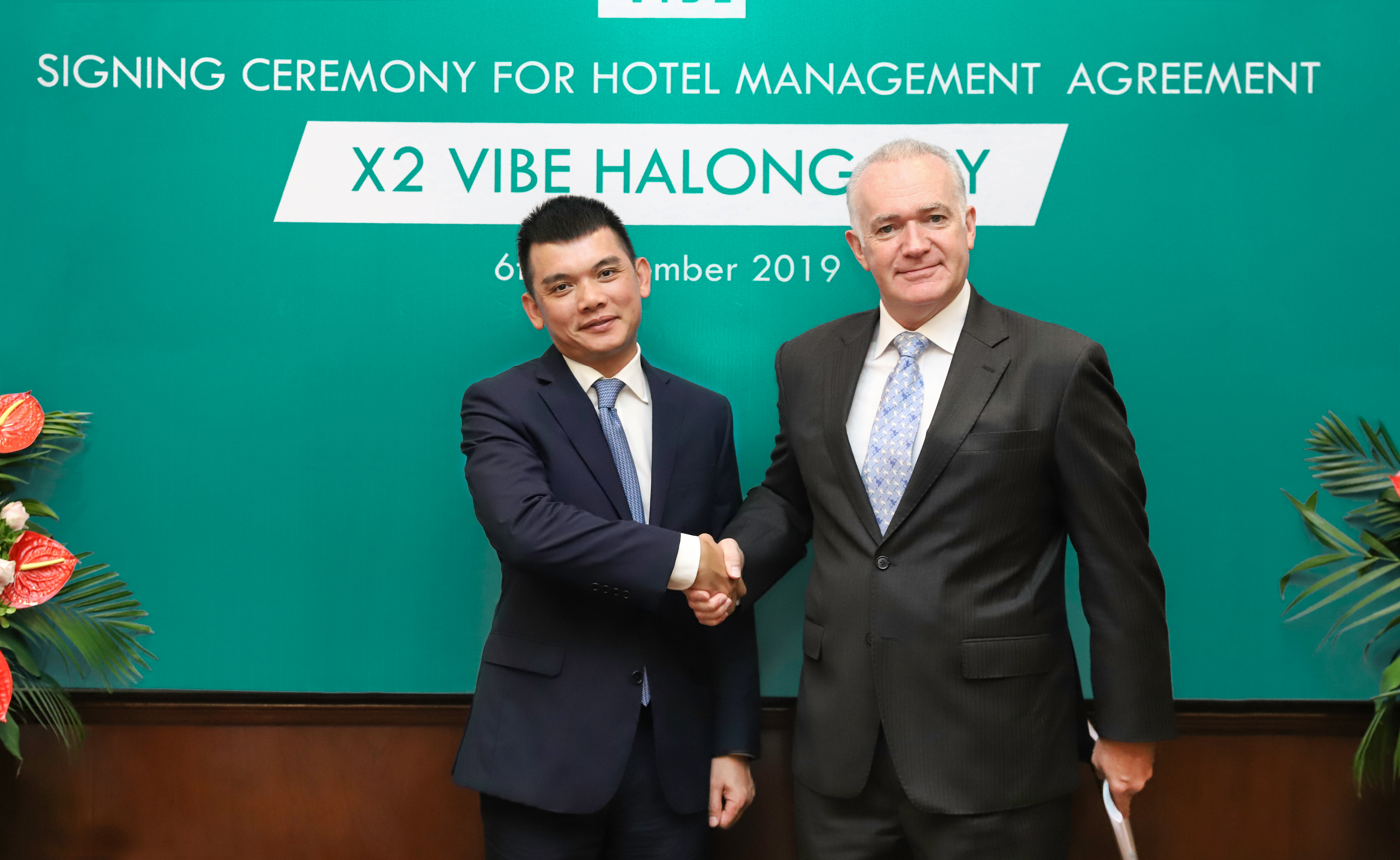 Cross Hotels and Resorts has expanded its presence in Vietnam with a new hotel management agreement for the X2 Vibe Halong Bay. The agreement was signed with Halong Bay Hotel Joint Stock Company, a subsidiary of Vietnamtourism – Hanoi JSC. Due to open in late 2023, the property will have 470 rooms making it one of the largest internationally branded hotels in the area.
It enjoys a prime location in the centre of the UNESCO World Heritage site of Halong Bay, less than 60 km from Van Don International Airport. X2 Vibe Halong Bay when completed will dominate the skyline soaring 39 floors high of Halong Bay famed for its 1,600 limestone islands and outcrops.
Peter Lucas, CEO of Cross Hotels and Resorts said: "We are honoured that Halong Bay Hotel Joint Stock Company has selected us to manage what is destined to become an iconic showcase of X2 Vibe brand when it opens in 2023."
Nguyen Ba Tien, chairman of Halong Bay Hotel Joint Stock Company said Halong Bay was one of the fastest-growing areas in northern Vietnam for tourist arrivals.
X2 Vibe Halong Bay will be the group's fourth property in Vietnam, following the debut of X2 Vibe in Viet Tri, Phu Tho Province in August last year, and the signing of the X2 Hoi An Resort & Residence (opening in 2020) and Away Hoi An (opening in 2021). Cross Hotels and Resorts currently operates 24 hotels across three brands in Thailand, Vietnam and Indonesia.