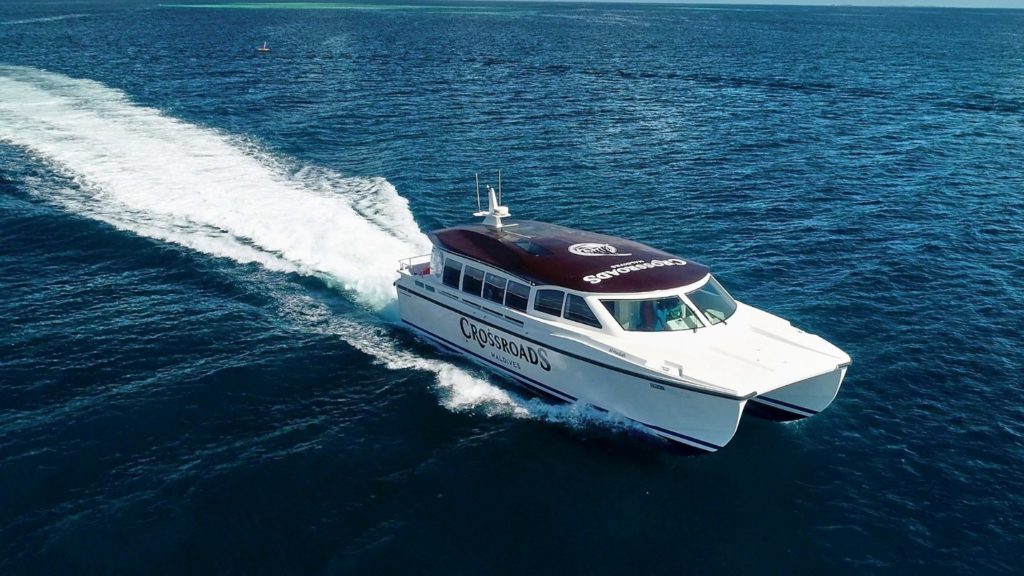 Crossroads Maldives, the largest integrated destination in the Maldives, has acquired a new fleet of ferries that will carry guests to and from the resort and Velana International Airport and the country's capital Malé.
The new ferries are designed with water jet propulsion instead of conventional propellers to reduce damage to precious marine lives and corals, making them especially suitable for the geography of the Maldives.
In order to ensure sustainable and environmental-friendly operations, the ferry complies with MARPOL standards to maintain a zero-waste policy and ensures that waste is kept onboard each vessel until it can be safely disposed of. The boat also employs the latest, cutting-edge, low emission diesel engine technology.
"Ensuring that sustainability values are exercised at every level."
"Singha Estate seeks to closely involve the local communities in all of its efforts, and ensuring that sustainability values are exercised at every level, from recreational activities to environmental conservation and resort's operation," said Mohamed Roestali, CEO of Jalboot Holdings LLC.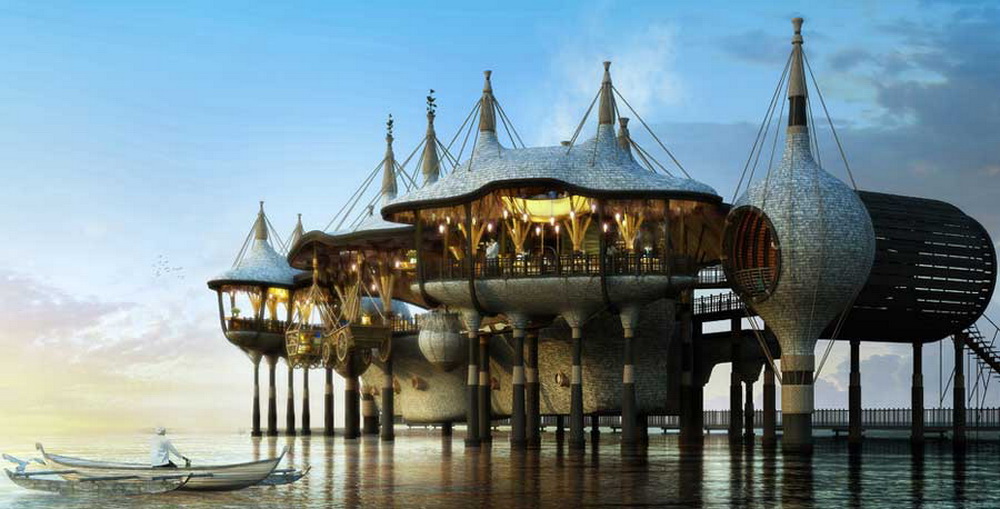 The first year of CROSSROADS will see the operation of four ferries, with two vessels servicing guests arriving from Velana International Airport and two vessels servicing Maldivians and residents from Malé.
The catamaran-style dual hulled, water-jet and diesel engine powered crafts are 17 meters long, with a maximum capacity of 60 passengers and equipped with the latest safety measures, navigation and communication technology.
The vessels are IACS (International Association of Class Societies) classified and built in compliance with SOLAS international standards, comprising many standard safety features such as life jackets for every passenger, a dedicated life raft on board and emergency exits. The vessels are also equipped with state-of-the-art fire detectors and mitigation equipment, digital distress signals, emergency DSC transmitters and EPIRB floating emergency beacons.