Cruise news: Jim Henson's "Inspired Silliness" and more
This week on our cruise radar, legendary puppeteer Jim Henson inspires Princess Cruises, Paul Gauguin announces its 2021 voyages and more.
Princess Cruises' Jim Henson-inspired show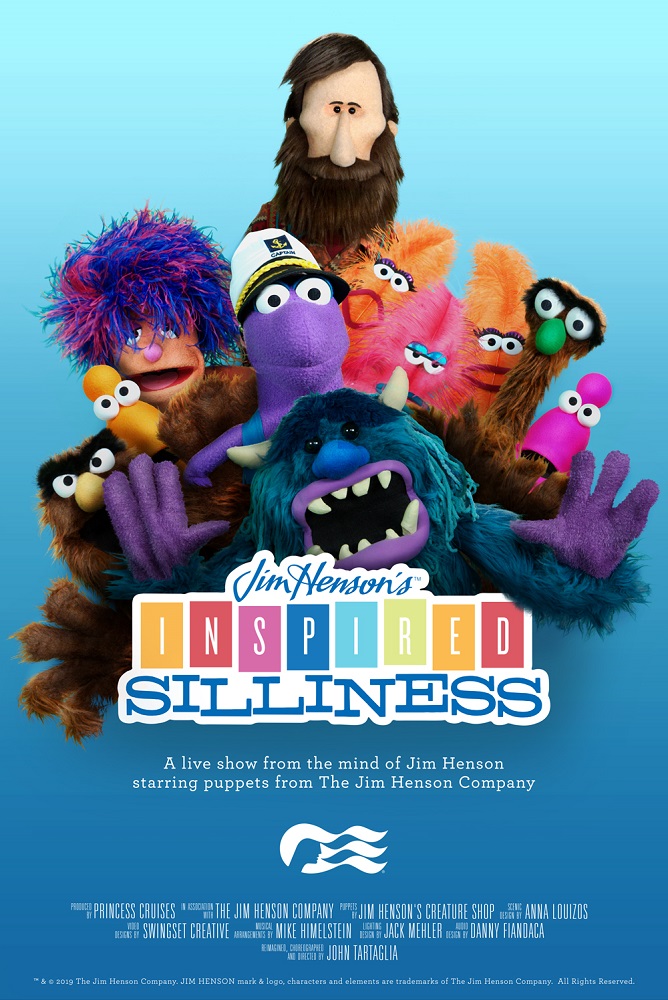 Princess Cruises has unveiled a new production show called 'Inspired Silliness' which will debut on the line's latest ships, Sky Princess and Enchanted Princess. The show is exclusive to Princess Cruises and recreates the earlier works of legendary puppeteer Jim Henson, creator of TV programmes such as The Muppets and Fraggle Rock, including several reimagined characters.
Each 30-minute performance will feature singers and dancers bringing to life the comedy, iconic music and puppetry that will appeal to guests and families of all ages in the line's new and enhanced Princess Theatres.
"Legendary puppetry with memorable music"
Tony Roberts, Princess Cruises vice president UK & Europe, said: "The introduction of Inspired Silliness showcases our continued commitment to offering new, exclusive and innovative experiences for all generations.
"Jim Henson is a name recognised all over the world and by combining his legendary puppetry with memorable music, comedy, spectacular visuals and our talented team of singers and dancers, guests will be in for a one-of-a-kind show."
Seabourn reveals The Colonnade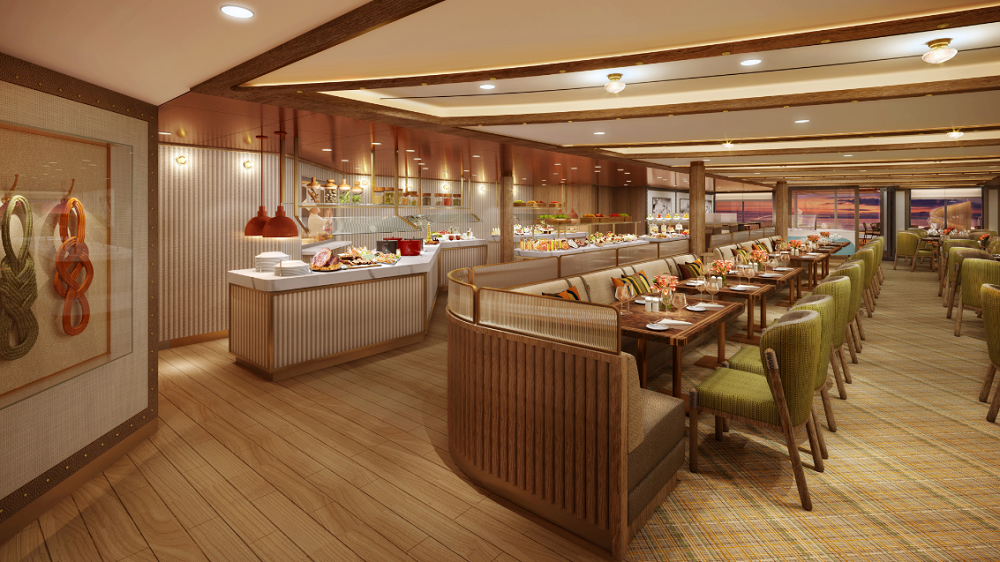 Luxury cruise line Seabourn is preparing for the launch of its new ultra-luxury purpose-built expedition ship, Seabourn Venture, set to begin cruising the world's most coveted and remote destinations in June 2021.
Travellers on Seabourn Venture and her yet-to-be-named sister ship will find masterfully crafted onboard spaces, including The Colonnade, where guests can find a variety of meal options for breakfast, lunch or dinner. The venue is part of the eight dining experiences expedition travellers will enjoy onboard the forthcoming expedition ships.
Carnival Corp, Royal Caribbean and St Lucia sign MoU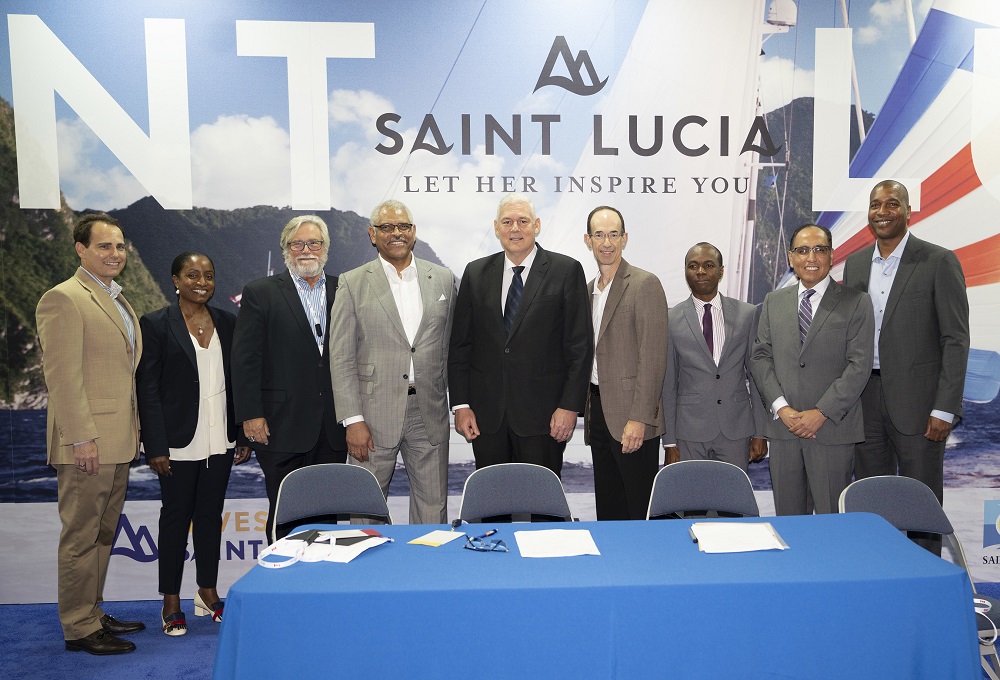 Carnival Corporation and Royal Caribbean Cruises Ltd has announced the signing of a memorandum of understanding (MoU) with the government of Saint Lucia to form a joint venture to manage the existing cruise pier and terminal facilities in Saint Lucia and to design, construct and operate a new cruise port on the island.
As part of the MoU, Carnival Corporation and Royal Caribbean and the government of Saint Lucia will establish a long-term concession agreement to formalise the terms and responsibilities for the joint venture to manage and operate the current cruise pier and terminal facilities at the Port of Castries.
Additionally, the joint venture will design, finance, construct and operate a new cruise port in Vieux Fort on the southern part of the island that will be able to accommodate the latest and most innovative ships in the cruise industry.
Paul Gauguin Cruises announces 2021 voyages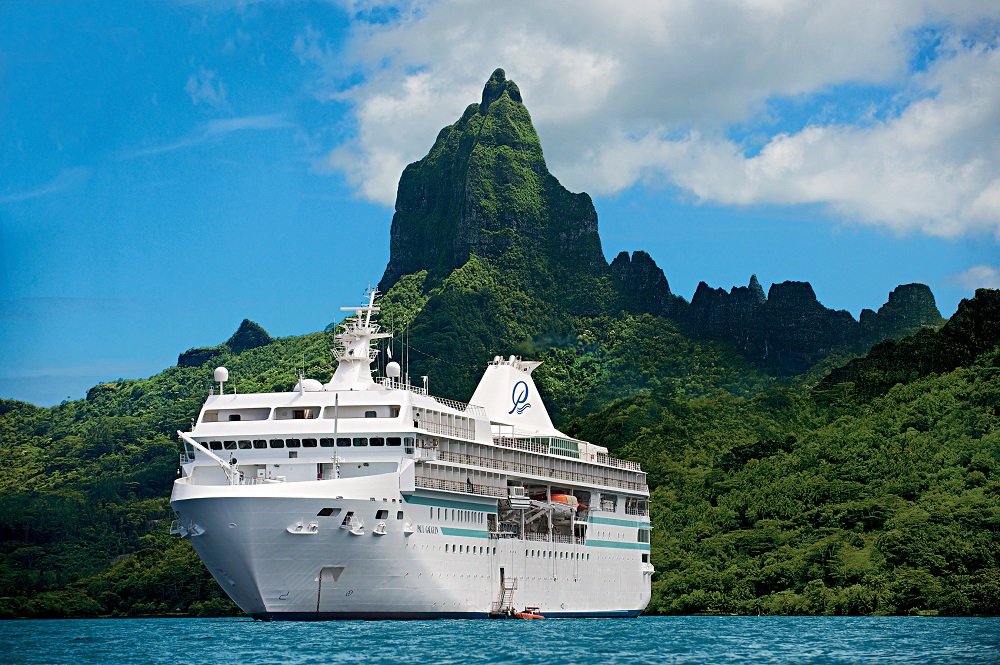 Paul Gauguin Cruises has announced its 2021 voyages, which feature popular favourites along with a new 11-night Tuamotus & Society Islands itinerary and 12- and 13-night Fiji, Tonga, Cook & Society Islands sailings.
The new 11-night Tuamotus & Society Islands itinerary features two visits to Paul Gauguin Cruises' renowned private island Motu Mahana, where guests can enjoy a day of watersports, Polynesian activities, a sumptuous barbecue feast, and cocktails from full and floating bars.
In 2021, The Gauguin returns to the tropical wonderland of Fiji on two voyages that also feature Tonga, the Cook Islands, and the Society Islands.
Follow cruise news for the latest updates in the cruise industry.
You may also send press releases via [email protected].