Cruise news: Galápagos sailings, impressionist art, musicals and more
In this week's cruise news round-up, G Adventures introduces its custom-built vessel for the Galápagos Islands, Cunard appoints 'artist in residence' and more.
G Adventures' new custom-built vessel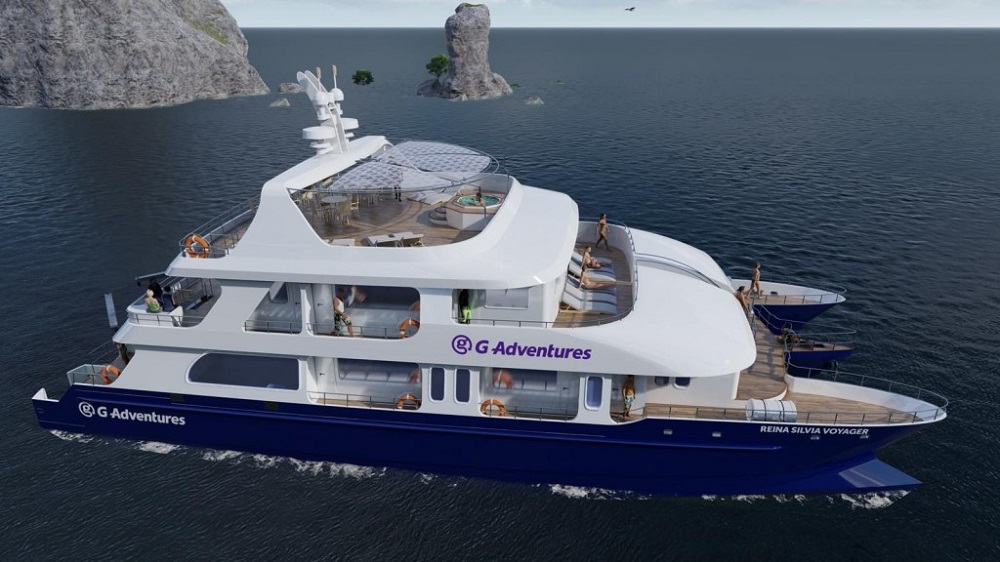 Tour operator G Adventures has introduced a sixth yacht to its fleet of vessels touring the Galápagos Islands, with departures starting in July 2020. The custom-built Reina Silvia Voyager catamaran will be among the most comfortable passenger touring vessels of its size in the Galápagos and will reflect the company's commitment to responsible tourism.
With 40 different itineraries, offering access to the 20 different islands of the Galápagos, ranging from seven to 17 days in length, the Reina Silvia Voyager will allow G Adventures to meet the increasing traveller demand it is seeing. There has been a 19% surge in global bookings of its marine-based cruises in the region since January 2016.
The 103-foot Reina Silvia Voyager catamaran will cruise the Galápagos Islands as a high-end touring vessel, accommodating up to 16 passengers in 10 cabins on two decks.
"A place where Darwin himself studied evolution"
"There is nothing in the world like making eye contact with a curious sea lion, gentle sea turtle, tiny seahorse or prehistoric iguana in a place where Darwin himself studied evolution. We want our guests to have all of these adventurous experiences and still enjoy a dose of maritime luxury," said Yves Marceau, G Adventures' global vice president of product, who is overseeing the design and construction.
"The Reina Silvia Voyager is being purpose-built to enable nimble, immersive moments in and under the water, before welcoming guests back on board in ultimate comfort."
Port of Tyne welcomes largest cruise ship to-date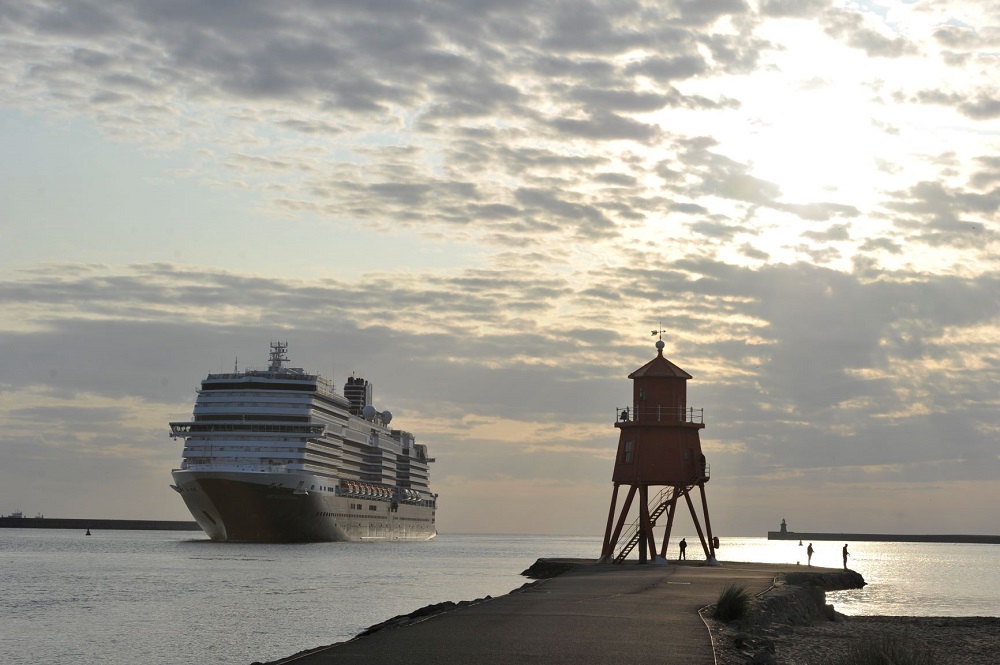 Port of Tyne has welcomed Holland America Line's latest cruise ship, Nieuw Statendam, arriving off the mouth of the River Tyne.
Launched in December 2018, Nieuw Statendam is the sister ship of Koningsdam, which last visited the Port in 2016. The second Pinnacle Class cruise vessel, Statendam measures 99,902 gross tonnes with a length of nearly 300 metres, and a double-occupancy capacity of 2,666 passengers.
With cruise holidays representing an ever-growing section of the holiday market, Nieuw Statendam represents a very modern take on cruising – even the ships official godmother, Oprah Winfrey has introduced a series of programs featuring uplifting, complimentary activities, such as meditation to energise and inspire guests. There is also an Oprah Reading Room for lovers of her famous book club.
Cunard's new 'Artist in Residence'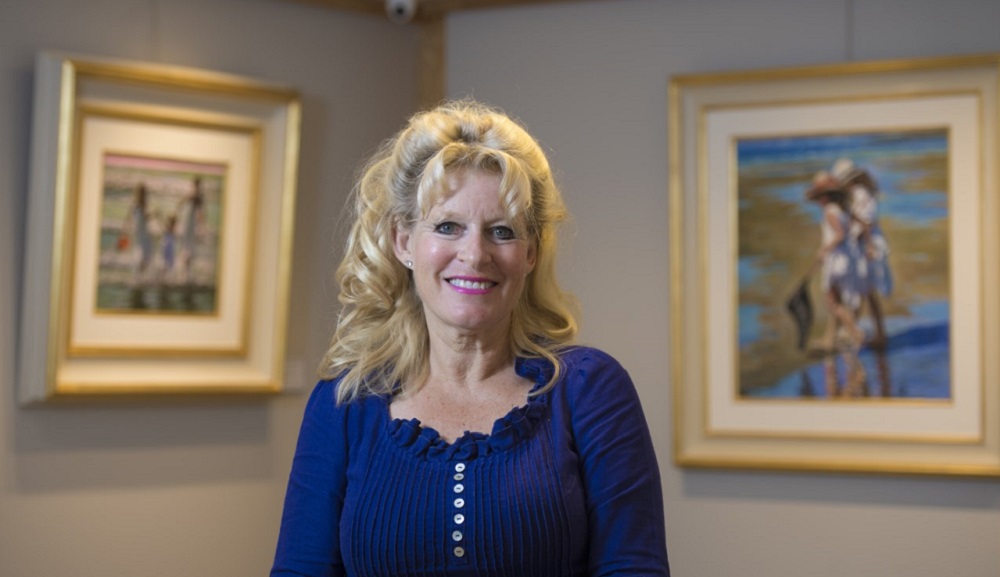 Luxury cruise line Cunard in partnership with Clarendon Fine Art is refining the art connoisseurs travel experience with the appointment of impressionist artist, Sherree Valentine Daines as Artist in Residence.
As Artist in Residence, Valentine-Daines will sail with Cunard's Three Queens (Queen Mary 2, Queen Elizabeth and Queen Victoria), making her inaugural appearance in the role on board Queen Victoria in September 2019.
Lee Powell, vice president brand and product, Cunard said: "It's a great honour to launch this prestigious relationship with one of Britain's leading impressionist artists, Sherree Valentine-Daines. As an artist in residence, guests will have the opportunity to meet Sherree and witness her create new work live on board, adding a unique and fascinating new dimension to a Cunard voyage."
Paul Gauguin Cruises launches two-week sale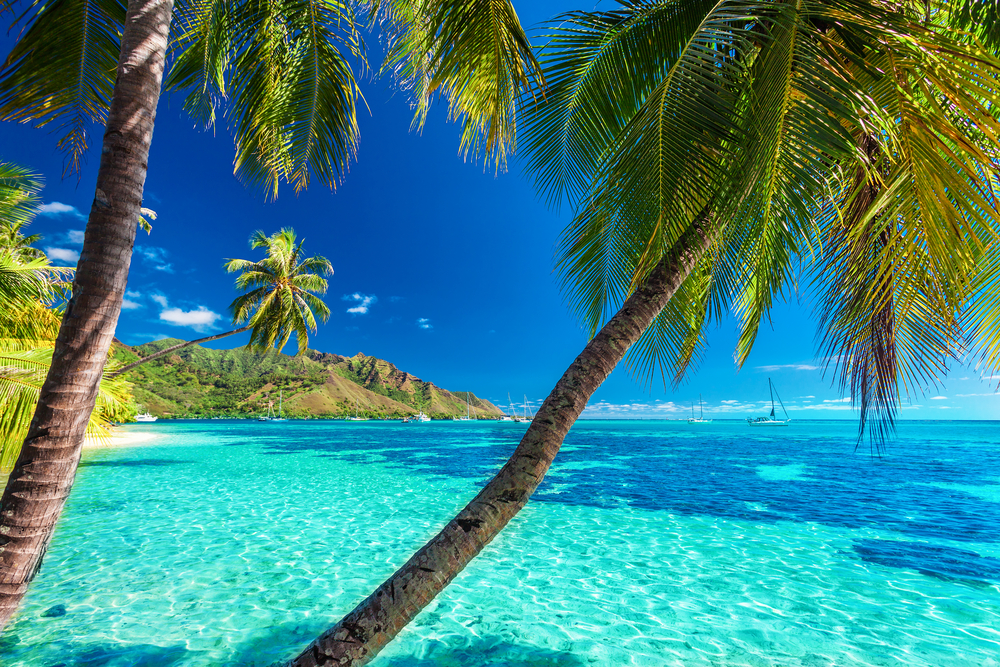 Paul Gauguin Cruises has announced a Two-Week Sale on select 2019 & 2020 Tahiti, French Polynesia, and South Pacific voyages.
Paul Gauguin Cruises is offering savings of up to USD 3,750 per person off select luxury voyages aboard The Gauguin when booked between 5 and 17 August 2019. Roundtrip airfare between Los Angeles or San Francisco and Papeete, Tahiti, is also included.
One of the highlights of each sailing is exclusive access to Motu Mahana, the cruise line's private islet off the coast of Taha'a where guests can enjoy sunbathing, swimming, snorkelling, kayaking, Polynesian activities, a full-service bar, a floating lagoon bar, and a barbecue.
SIX to debut onboard Norwegian Bliss
Norwegian Cruise Line has announced that SIX, the British pop musical about Henry VIII's six wives will debut onboard Norwegian Bliss, Breakaway and Getaway beginning next month.
Each leading lady takes centre stage to share her personal story and reclaim her identity. Remixing 500 years of heartbreak into a celebration of 21st-century girl power, the production features performances and music by an all-female band.
"Guests will be mesmerised by the comical and powerful leading ladies who will have them laughing, singing and dancing their way out of the theatre," said Andy Stuart, president and chief executive officer of Norwegian Cruise Line. "SIX is an excellent example of the exceptional entertainment we feature across our innovative fleet; we are really proud to add this amazing musical to our lineup."
Follow cruise news for the latest updates in the cruise industry.
You may also send press releases via cruise@traveldailymedia.com.