The cruise world is leaving no stone unturned in attracting travellers. With new launches each day and added features like WiFi on board. Check out latest happenings from the cruise world.
New winds

Big things are taking place at small ship cruise line Windstar Cruises since it visits ports, islands and waterways that larger vessels simply can't access. With the launch of the revitalised and "stretched" Star Breeze and Star Legend that include new itineraries and a "first-time ever" departure from Miami and San Diego, one of America's most popular cruise cities – vacationers have more than one reason to rejoice.
The two enhanced ships will feature new suites, restaurants, public spaces, spa & fitness centres, pool, amenities and even new more environmentally sensitive engines that will propel them to many new itineraries and calls at new ports.
The Star Breeze Star Plus Inaugural voyage will take place from Miami to Colón, Panama on March 20, 2020. The sailing from Miami will be a first for the Seattle-based company.
Moreover, Windstar Cruises is investing more than USD250 million into the "Star Plus Initiative," a major transformation of Windstar's three Star Class yacht-style vessels: Star Breeze, Star Legend, and Star Pride. The trio of ships, which comprise 50% of the fleet will be "stretched" and renovated in succession with work starting in October 2019 and ending in November 2020. The popular ships will be cut in half to allow the installation of a new section of the ship that will lengthen each vessel approximately 25 metres.
"The Star Plus Initiative is not about size — it's about offering our guests more of what they love about Windstar without changing the DNA of the brand or the ships' ability to visit those special small ports and waterways of the world," said John Delaney, president of Windstar Cruises.
The total capacity of the expanded ships will be 312 guests and the new section of the ship will enable the cruise line to provide services and amenities that its extremely loyal customer base has been asking for in recent times and ensure that the beloved ships will cruise well into the future.
What's in a name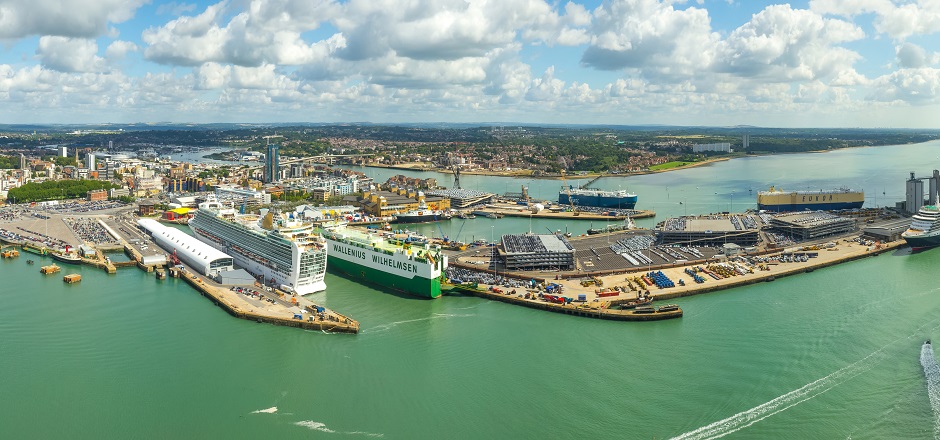 Well, a lot especially if it's a cruise ship. So much so that Europe's MSC Cruises officially welcomed the latest addition to the Company's modern fleet – MSC Bellissima in a special naming ceremony.
The Company's new flagship was named in a traditional maritime naming ceremony in the port of Southampton. Gianluigi Aponte, MSC Group's founder and executive chairman as well as the shipowner, together with the Aponte and Aponte-Vago families and MSC Cruises' Godmother Sophia Loren officially named her 14th ship.
They also took this chance to announce a partnership with two Michelin-starred chef, Raymond Blanc of OBE. His special menu served at the ceremony marked the start of a new collaboration with MSC Cruises and the celebrated chef.
Raymond Blanc commented: "I am truly looking forward to collaborating with MSC Cruises on some exciting projects, including the development of one of my signature dishes for the Elegant Dinner menu. I believe we have a shared passion for the guest experience, and together we will create some truly memorable moments for diners on board."
Wifi on board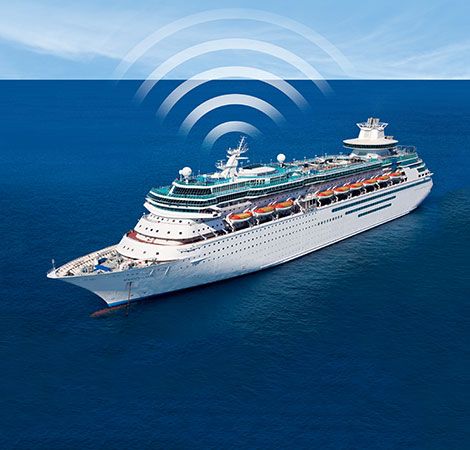 Princess Cruises has announced that its high-speed onboard WiFi, MedallionNet, will be available on ten of its ships – more than half the line's fleet – by the end of 2019.
MedallionNet is currently available on four ships: Caribbean Princess, Regal Princess, Royal Princess and Ruby Princess. The rollout will continue throughout the fleet as follows:
Tony Roberts, vice president Princess Cruises UK & Europe, said: "The expansion of MedallionNet to a further six ships means that more guests than ever before can experience land-like connection speeds from anywhere on the ship. MedallionNet is a huge step forward for WiFi at sea and offers guests fast, affordable, reliable and unlimited connectivity at sea.
"Guests now have the option to stay connected whenever and wherever they are. MedallionNet gives them the option to stream, video chat and connect as much or as little as they'd like, making it quicker and easier to keep in touch with friends and family back home and share those once-in-a-lifetime holiday experiences without sacrificing time at sea or ashore."
Dates for MedallionNet to go live on the remaining seven ships in the Princess fleet will be confirmed in due course.