We have our eyes not just on the road. But also the air and the sea. The cruise news roundup is your weekly guide to the must-know in the cruise industry.
MSC's first float in 2019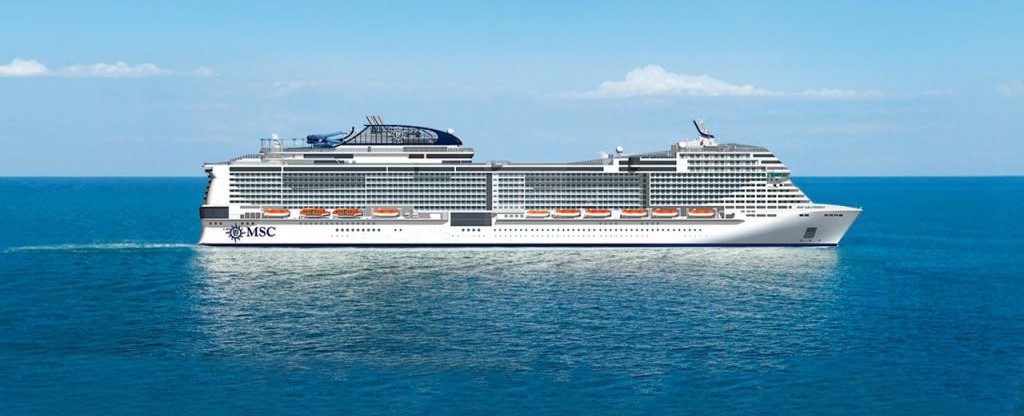 The Swiss-based, privately-owned cruise line, MSC Cruises have celebrated the float out of MSC Grandiosa at the shipyard in Saint-Nazaire, where the ship is being built. She has now been moved to a wet dock, where work on the ship will continue until her delivery in October 2019.
MSC Grandiosa will be the third Meraviglia ship to enter MSC Cruises' fleet, and the first of three Meraviglia-Plus ships, which feature larger tonnage and guest capacity than the first two Meraviglia ships – MSC Meraviglia and MSC Bellissima. She will also become the fifth ship to enter MSC Cruises' fleet in just two and a half years. As part of MSC Cruises' fleet expansion plan, the Company is currently due to take delivery of another 14 next-generation cruise ships, including MSC Bellissima and MSC Grandiosa, by 2027.
MSC Grandiosa will showcase an even larger Mediterranean-style promenade, the ground-breaking feature unique to Meraviglia generation ships that serve as the social hub of the ship. Among other specialty restaurants, the ship will feature a new bar and lounge, L'Atelier Bistrot, offering lounge seating with a stage and a dance floor, impressionist art on display and terrace seating with Parisian Bistrot tables and chairs. This expansive promenade will host surprise performances, including flash mobs and themed parties as well as awe-inspiring projections on the even longer 323-ft. LED Sky screen.
As other Meraviglia class ships, MSC Grandiosa will feature two brand new exclusive shows from Cirque du Soleil at Sea. This is part of a long-term partnership between MSC Cruises and Cirque du Soleil, the world leader in artistic entertainment.
India's Jalesh set for debut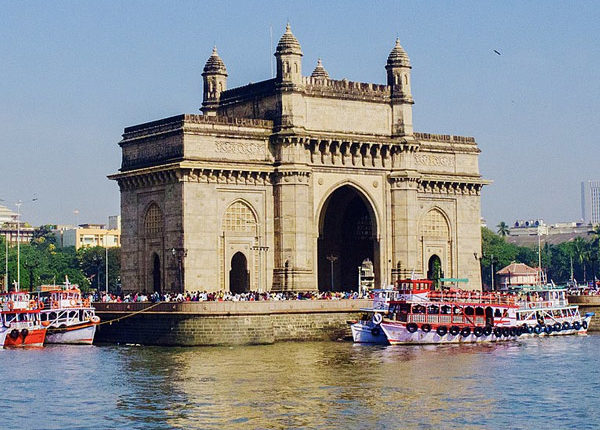 Subhash Chandra-owned Essel Group's cruise business, Zen Cruises, has announced that its cruise line, Jalesh Cruises, will begin its first sail in April from Mumbai. Chandra is planning to invest over $100 million in cruise business and the first ship under the brand will sail from Mumbai in April 2019, following the traditional naming ceremony of the 2,000 passenger vessel. Jalesh Cruises will be targeting vacationers, corporates, wedding planners and event organisers to offer new experiences customised for Indian audience. The company said it will provide facilities and rooms specially designed for elderly and differently abled passengers on its ships.
"Zen Cruises is pioneering cruise holidays for Indian passengers in both domestic and international waters. Our premiere brand Jalesh Cruises believes in upholding the spirit, culture and values of 'Incredible India' by contributing to the growth of tourism and allied businesses in India. Jalesh Cruises will be a wholesome experience to cruisers who will get the best of culinary experiences, accommodation, wellness and retail therapy, adventure and entertainment, all packed together in one exotic vacation," said Jurgen Bailom, president and CEO, Zen Cruises.
Amsterdam's day tripper tax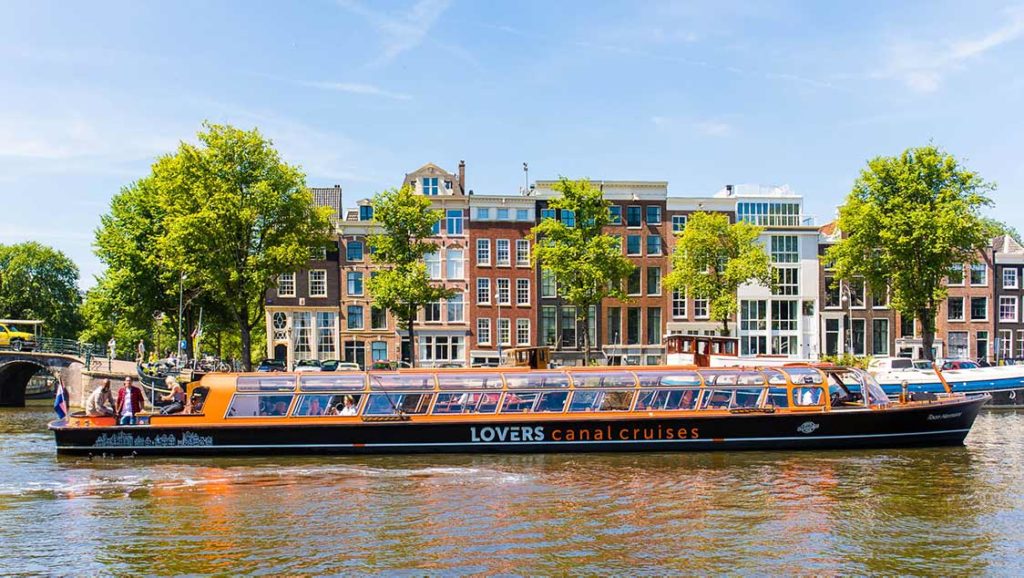 Amsterdam, famous for its weed cafes slapped a new "day tripper" tax on cruise passengers 1 January that has seriously displeased Cruise companies. Under this tax, a new USD 9.12 fee applies to transit passengers and is to be charged per 24-hour period. This 'day tripper tax' will only apply to cruise passengers who do not live in Amsterdam and are only stopping over, not to passengers who are starting or ending a cruise in Amsterdam.
MSC Cruises was so unhappy that it cancelled future stops and replaced Amsterdam with nearby Rotterdam on its port stop schedules. Cruise & Maritime Voyages (CMV), a British line, also said it will replace most of its scheduled Amsterdam port stops.
Several other companies are assessing the situation, according to Martyn Griffiths, director of public affairs for Cruise Lines International Assn. Europe. "It is still a very new situation," Griffiths said. "Authorities are currently working to implement it and charge the lines, but the process is still unclear today." CLIA also said transit cruise passengers represent only 1% of the total tourist traffic in Amsterdam and argued that "the contribution of cruise passengers is extremely disproportionate.
The Municipality of Amsterdam's website said the increased tax is in response to heavy demands on the city and its public spaces, as a result of large numbers of tourists.
Uniworld's wellness cruise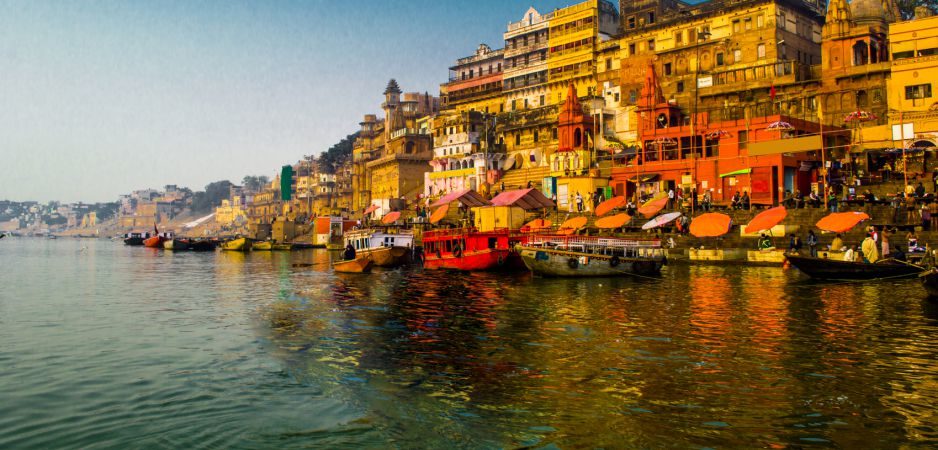 Uniworld is offering its first-ever dedicated wellness cruise along the Ganges in India, new 12-day sailings throughout 2019. The itinerary includes onboard yoga classes and meditation sessions led by a yoga guru, healthy cooking classes, certified wellness instructors, and the Serenity River Spa.
The cruise starts out with a four-day immersive adventure through India's countryside. Guests will be able to meet local farmers, work on sustainable development projects in the villages, meet with local women in the rural Indian communities, learn basic Hindi phrases for easier interaction, and much more.
The Ganges Voyager ll ship is a floating boutique five-star hotel — spacious, and filled with hand-painted murals and high ceilings. All of the suites have a cosy sitting area, French balcony with floor-to-ceiling glass doors, high-end amenities, flat-screen televisions, universal electric plugs and under-bed storage.
Along with the main restaurant, they have also added a new "Nutrition and Wellness Food" menu developed especially for this program, which features organic items and guidelines for eating healthy, available daily for every meal: a smoothie bowl bar, almond-flour pancakes, zucchini noodle dishes, jackfruit tacos, cashew butter chicken and more.
Here at TD, we put our best efforts to provide the latest and most valuable content to our readers. It is a true labour of love - where we work hundreds of hours each month - to make sure we offer meaningful content. If you value what we do, please consider a donation of any amount.
This would mean the world to us! Thank you and click here to proceed!