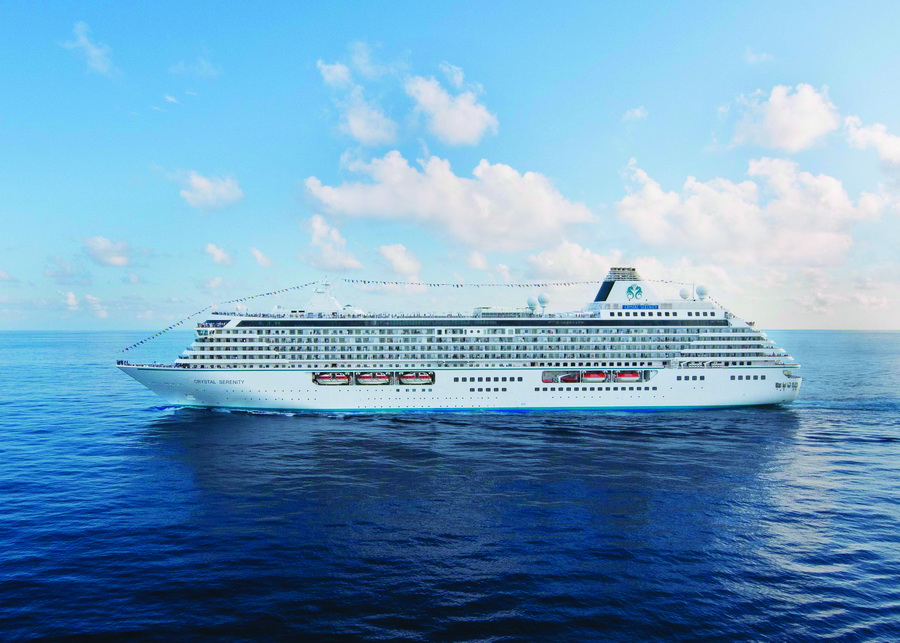 Crystal Cruises has announced it is all set for the its 26th annual World Cruise – this year the wide ranging voyage, dubbed "Ancient Dynasties & World Wonders", will take in up to 17 cities on a sea route across five continents.

Lined up to cover the 139-night voyage is Crystal Serenity, a 68,870 tonne,1,070-passenger leviathan, built by French shipwrights  STX France Cruise SA (formerly Chantiers de l'Atlantique) in 2003.
"A truly comprehensive odyssey on a grand scale"
Discussing the new trip Carmen Roig, Crystal Cruises' senior vice president of marketing and sales, said: "The 2021 World Cruise is a truly comprehensive odyssey on a grand scale, showcasing the ever-evolving lands and diverse cultures across the globe.
Our guests know that a Crystal World Cruise is always rich with extraordinary experiences on board and ashore, and the 'Ancient Dynasties & World Wonders' voyage embodies this spirit of discovery, offering travellers a larger-than-life journey with Crystal's celebrated luxury and increased flexibility."
Offered in nine focused segments of 12 to 21 nights, the sailing will explore not only iconic "bucket-list" worthy sites but also less travelled locations boasting photo ops to capture wild shorelines and landscapes, remote villages and untouched natural beauty in the Caribbean, Hawaiian Islands, South Pacific, Australia, Indonesia, Southeast Asia, the Far East, India, the UAE and the Mediterranean.
Highlights include a spring journey through Japan, visits to the Valley of Kings in Egypt, exploration of the Great Barrier Reef as well as journeys across the Bay of Bengal and along the gulfs of Oman and Aden.
The 2021 World Cruise offers alternate embarkation and disembarkation port and date options, giving guests considerable flexibility while still receiving the full World Cruise benefits.
Guests can choose to sail the complete itinerary from Miami to Dover (5 January to 24 May, 139 nights); from Los Angeles to Dover (21 January to 24 May, 123 nights); Miami to Rome (5 January to 12 May, 127 nights); or Los Angeles to Rome (21 January to 12 May, 111 nights).