Discova acquires bike tour operator Grasshopper Adventures
Global destination management company Discova has acquired Grasshopper Adventures, one of Asia's leading operators of sustainably-focused bicycle tours, specialising in multi-day adventures.
Operating mainly in key destinations offered by Discova, Grasshopper Adventures is an excellent strategic fit for Discova's immersive and experiential travel programs as well as accelerating the development of their active travel segment.
Discova managing director Suyin Lee is pleased to welcome Grasshopper Adventures to the family. "Discova's acquisition of Grasshopper Adventures will help expand Discova's product range to including not only biking but small river cruising, kayaking and hiking/trekking.
"There continues to be growing demand for these experiences in the family and active travel segments, and Grasshopper's strong reputation of being a quality and premium operator and their focus on safety and sustainability made them our first choice when seeking an extension to our growing family," added Lee.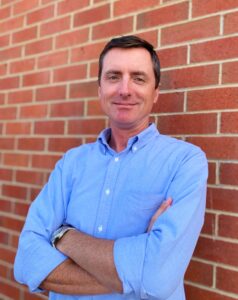 As well as expanding Discova's product portfolio, the move to acquire the leading immersive & sustainable-focused cycling & active travel brand in Asia underlines Discova's "own to operate" core value, allowing the global B2B powerhouse flexibility for total customization and control to better meet each partner's requirements.
CEO of Grasshopper Adventures Adam Platt-Hepworth shares Lee's forward-thinking and optimism about opportunities ahead. "We are excited to join Discova and to unlock the significant capability of their operational footprint. This allows Grasshopper Adventures to supercharge our post-COVID revival and to provide our guests with the very best on-tour support during what continues to be a complex time to travel. We look forward to further refining the incredible value proposition that our tours present as we leverage the scale made possible by this partnership."
Helping travel companies connect and collaborate with each other, TD Media owner and founder, Gary Marshall, introduced the two parties prior to the acquisition.
Are you planning to sell your travel business or hoping to partner with other companies? Maybe Gary Marshall can introduce you to the right people. You may contact him via https://meetings.hubspot.com/gary131.