Discover a lost Victorian path through a subtropical jungle — in Cornwall?
Nineteenth century botanical and pleasure garden The Lost Gardens of Heligan in Cornwall has announced they have restored access to a 'lost' path beneath its iconic subtropical jungle.
Unique in the UK, the company's discovered the route as a part of a project to bring garden visitors the chance to walk under the jungle's enormous tree ferns and follow its watercourse along the valley floor.
Creation of the new Jungle path began in 2018, with clearance and the cutting back of overgrown shrubs. This work revealed the impressive trunks of tree ferns estimated to be 150 years old as well as identifying one tree fern as possibly the largest (girth) in the UK.
"We were seeing the same potential and beauty of experience as our predecessors"
The discoveries didn't stop there as the jungle gardeners realised that their 'new' path was, in fact, part of an original one created by the Tremaynes in the early 1900s.
Heligan Jungle supervisor, Cindy Maddison, said: "We uncovered large granite stones around the base of all the tree ferns, marked and highlighted as the important horticultural feature they would have been over a century ago.
"We also found an old path, it was reassuring to know that 'great minds think alike' and that we were seeing the same potential and beauty of experience as our predecessors."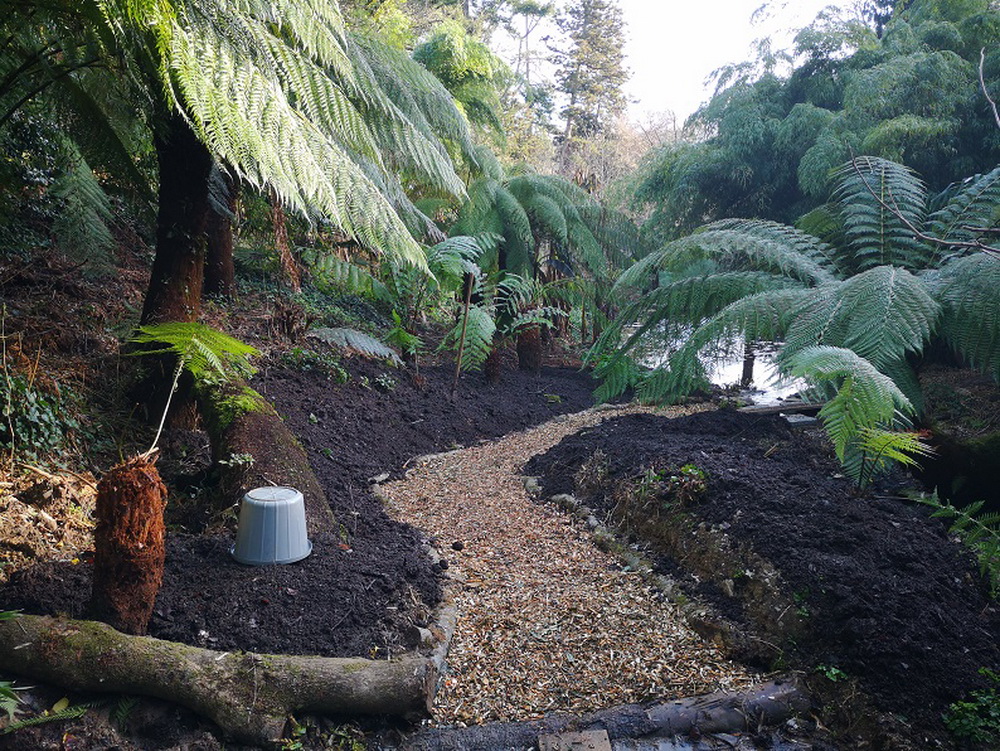 From the 1 May, Heligan visitors will be invited to descend into the new route via the boardwalk, and down to the valley floor; providing a totally new outlook on the Jungle experience.
"We are really pleased with the new Jungle pathway, and cannot wait for our visitors to experience this area from its core. Working on this project over the last year has been hugely rewarding and we will miss those early mornings creating this little piece of paradise deep in the Heligan Jungle,"  Maddison added.