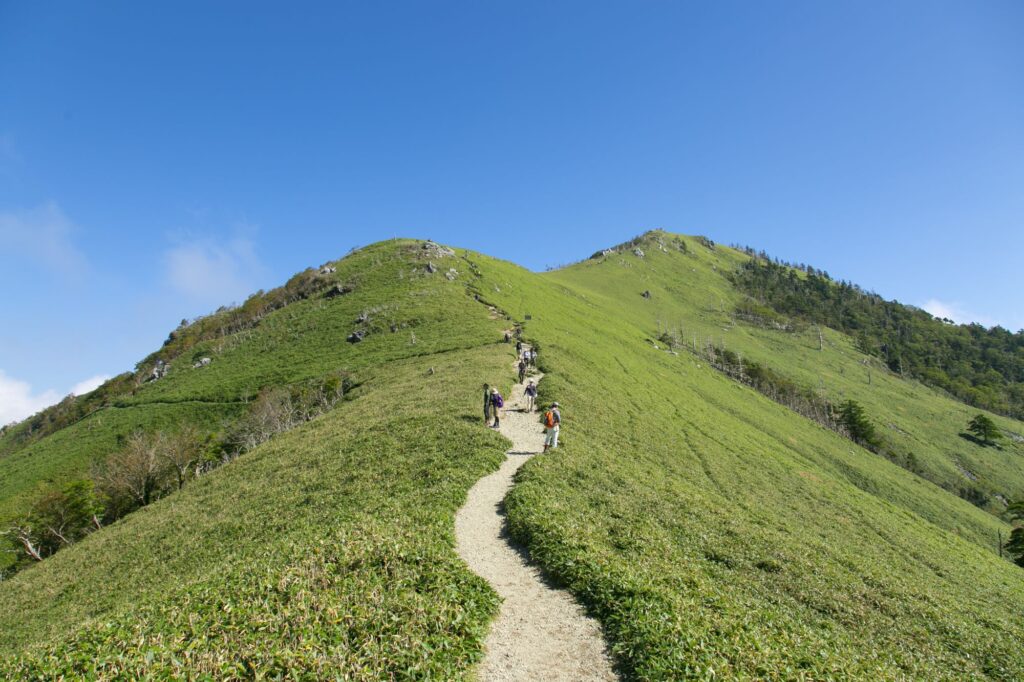 With summer just around the corner, it is the perfect time to explore the beautiful landscapes that Japan has to offer, and what better way than to do this on foot.
Here is a round-up of some of Japan's best hiking routes, offering a variety of well-trodden trails. From easy and short routes to advanced multi-day trails, there is something for everyone. Many of these trails go through culturally significant sites, so be sure to soak in the surroundings along the way.
Up on the Mountain Tops
Mt Tsurugi: Worshipped as a god, and a spiritual pilgrimage site for practitioners of the Shugendo religion, Mt Tsurugi is Shikoku's second-highest peak and is ranked among Japan's 100 Famous Mountains. Popular among beginner and experienced hikers alike, this iconic peak is known for both short trails to the summit as well as longer, more difficult hikes to neighbouring mountains. While it is a short hike to the summit, those looking for a challenge can continue along the ridge trails toward neighbouring peaks which include Jirogyu, Miune and Tenguzuka.
Ebino Highland Crater Lake Hiking Trail: Offering spectacular scenery that changes with the seasons, this hiking trail follows the edges of three of Ebino Highland's crater lakes. Starting and ending at the Ebino Eco-museum Centre, the trail takes about four hours to complete, passing various observatories along the way, including the summit of Mt Shiratori. The main highlights of the hike include the views of the three crater lakes – Rokkannon Miike Crater Lake, Byakushiike Crater Lake and Fudoiike Crater Lake. From the top of Mt Shiratori, hikers will also be able to spot Mt Karakuni and Mt Sakurajima.
Down Along the Coastline
Michinoku Coastal Trail: Stretching over 1,000 kilometres, the Michinoku Coastal Trail is one of Japan's signature long-distance trails. Uniquely located along the northeastern coast of Japan, the trail has become a popular hiking route since it opened in 2019. Connecting Aomori, Iwate, Miyagi and Fukushima prefectures, the trail leads hikers on a path that traverses forests, beaches and seaside villages and through Japan's local communities, allowing for authentic experiences and new connections. The trail also features many gentle paths, making it suitable for beginners.
Follow in the footsteps of the pilgrims
Koyasan Choishi-michi Pilgrimage Trail: As the original, main route to the Daimon Gate, which is the traditional entrance to the religious city of Koyasan, the Koyasan Choishi-michi Pilgrimage Trail stretches 23.5km and typically takes about seven hours to complete. The trail is one of seven trails that lead to Koyasan, and is marked by 180 Choishi, which are three metre tall stone pillars in the shape of the five-elements pagoda. In the past, pilgrims would climb to Koyasan while prostrating at each of the pillars along the way. Now, this well-preserved trail serves as a popular hiking route and is registered as a UNESCO World Heritage Site.