Do as the locals in Asia do with the Be app
Contributors are not employed, compensated or governed by TD, opinions and statements are from the contributor directly
For want of a coffee shop, the Be app – a start-up platform which aims to curate experiences and offbeat attractions in key Asian cities for both locals and visitors – was born.
'I wanted to show off the best of the city to my partner, Gerrit Harjung, when we visited (Metro) Manila four years ago,' co-founder Ryan Stuzke explained in a phone interview. The Filipino-German laughed sheepishly as he added, 'We were hoping to find an artisanal coffee shop in Poblacion, Makati (the traditional side of the Philippine capital's central business district), but it was so hard because Poblacion is so big and had so many things going on even in 2014!'
Ryan and Gerrit were then both German citizens working full-time in London. Both savvy travellers with zero IT, design or entrepreneurial experience, they felt that the best way to have fellow explorers discover cities on foot would be through an app. But how would it be different from every other travel app? First, the app would have points of interest that were relevant to foreign visitors passing through a city. Then, it also had to grab the attention of locals who might be overwhelmed by the number of neighbourhoods a city had to offer.
'Destination neighbourhoods' – no place we'd rather 'Be'
They found fertile ground for their idea in Metro Manila, which we admit to laughing about because, seriously, the Philippine capital lacks pedestrian amenities and is teeming with vehicles. But Ryan explained: 'While walking around Manila over the course of three to four days, (Gerrit and I) discovered many beautiful places – amazing architecture, lovely hole-in-the-wall shops – that only the locals would know. We felt that it was a shame that we, like other tourists, only spent a weekend exploring the city before going off into the islands that the Philippines is better known for.'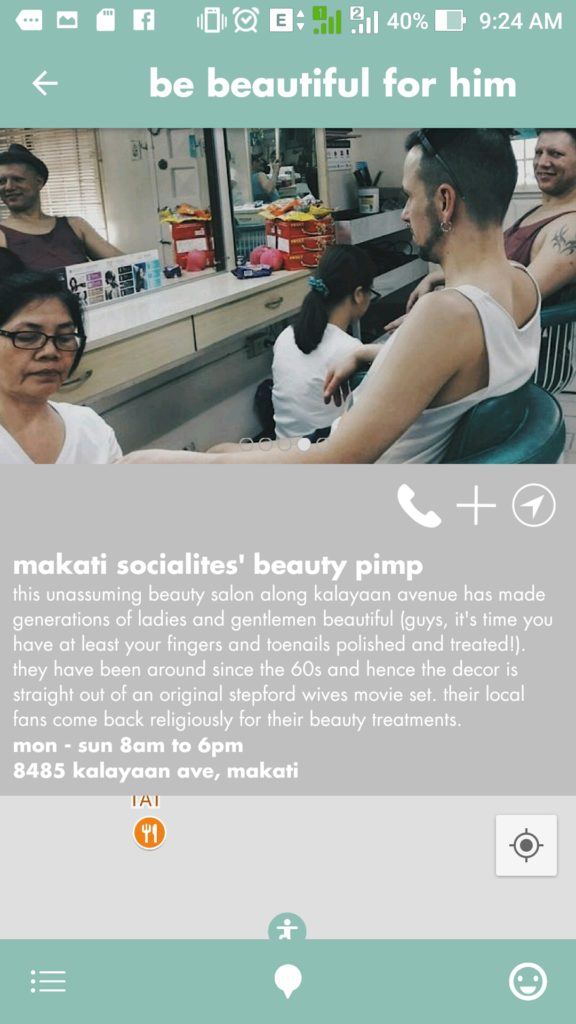 The pair also felt that the app should be easy for users to navigate, and just as easy for developers to expand and change without compromising design. The end result is a sleek 'tropical minimalist' interface with light colours courtesy of architect Jose Tong of Binondo, the city's Chinatown district. 'We got what we wanted with Jose's design,' Ryan said. 'He did so well in giving life to the Be app because he even planned out each section, each menu item, basically just how the app interface should work.'
'The point of the Be app is to get travellers to explore beyond hotel walls, to discover what's hidden in plain sight, and to really become part of the cities they are in.' – Ryan Stuzke
'Be' initially spread through word-of-mouth and social media marketing as it became available for both iOS and Android users. While backed by a lean team handling IT, design, marketing and business development requirements, Ryan and Gerrit currently handle all event and neighbourhood updates on-the-go. The dynamic duo is also bootstrapping the start-up for now while looking to earn from 'unlocking' additional user content.
'We now work with interns and professionals who don't feel intimidated by us but could also teach us in the areas we're lacking, people who we can be equals with,' said Ryan.
Next stop: Asia
Ryan shared that the Be app's secret lies in keeping the balance between what visitors want and what locals recommend. 'It's important that the Be app stays authentic in terms of locations and experiences, because that's what our community is all about,' he shared. 'It's important for us to know people locally in each city who can help us grow.'
In the desire to take on all of Asia's key cities, Gerrit has made Manila his home and is now working on 'Be' full time. Ryan has moved to Singapore, keeping his day job while launching phase 2 of the project. 'We've noticed a really interesting contrast between the two cities thanks to the Be app,' Ryan shared. 'Manila is now seen as an upcoming destination for foreigners and a convincing point of interest for locals to finally cross neighbourhoods. Meanwhile, Singapore is now more than just a place for business travellers to indulge in food, drinks and art.'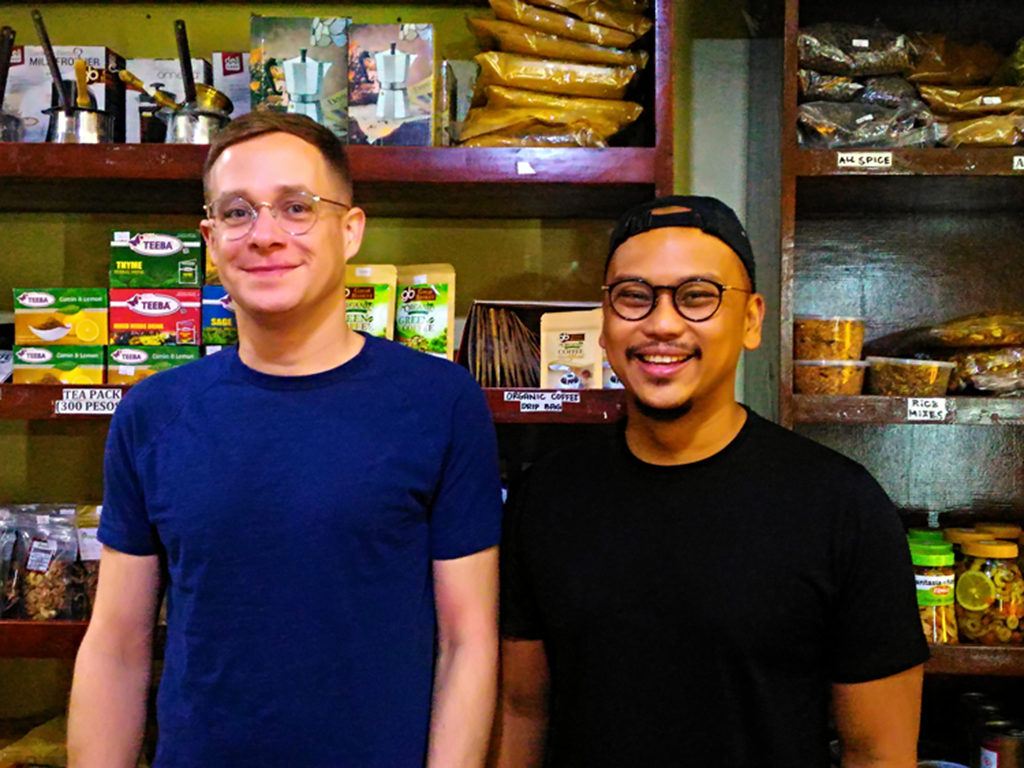 And which destination neighbourhoods will 'Be' land on next? 'We're looking at Taipei, Bangkok and Hong Kong in the first half of 2018, then Tokyo and Kuala Lumpur for the rest of the year,' Ryan shared excitedly, before adding, 'And then maybe we'll explore Australia!'