WorldVentures Foundation's VolunTour: Travelling with a heart to serve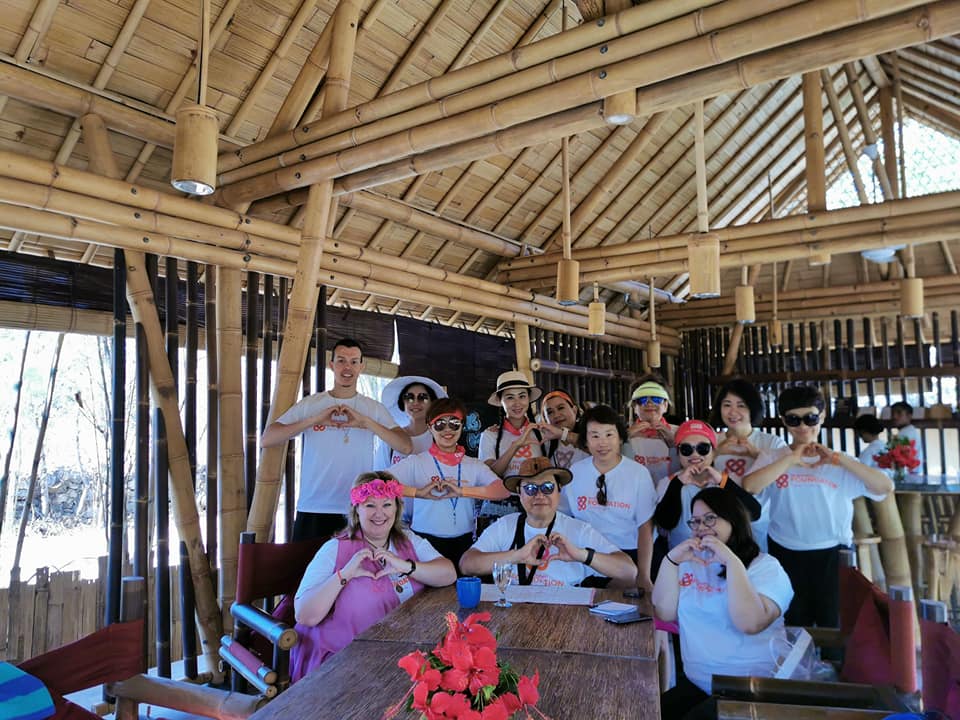 Arriving at Tambolaka Airport on the Indonesian island of Sumba, I couldn't help but note how empty the place was. The plane I arrived in was the only aircraft insight but soon even that had disappeared from sight. The airport was so devoid of activity,  that I half expected a tumbleweed to roll by.
I later learned that this small airport serves two flights every day.
As a destination, Sumba pales in comparison with its more vibrant and glamorous neighbour Bali.  Bursting with life and resplendent in its own unique culture; a trip to Bali will linger in the memory the same way the scent of jasmine and frangipani flowers lingers on the Balian air.
Sumba? Well, there was nothing there, which was far from what I imagined when my editor told me that I would go on a "VolunTour".
Tired and hungry after 12 hours of travel since I left my home in Manila, there was nothing I wanted more than a hot meal and a comfortable bed. And soon, the staff of Sumba Hospitality Foundation, where I would be staying, picked me up, and we were on our way. As we cruised the roads of Sumba, I marvelled at the quaint structures that are unique to Sumba. Life on the island looked slow and simple, the opposite of the everyday hustle-bustle of big city life.
Months prior to the trip, the experience of going on a VolunTour piqued my interest,  knowing that there is a rise in volunteerism and skills-based vacation across the generations. Indeed, 56% of global travellers think that travelling has taught them invaluable life skills, so I was determined to go.
VolunTourism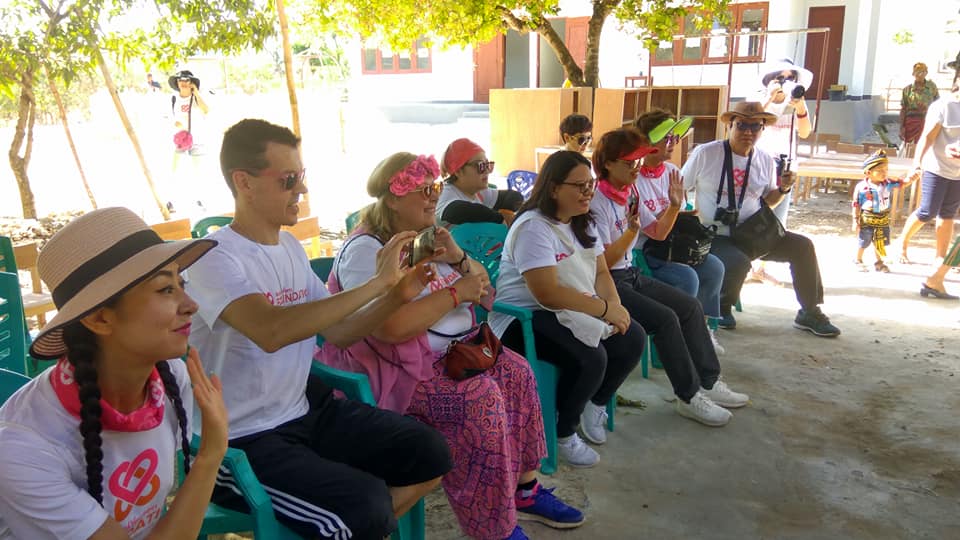 I joined this amazing experience thanks to WorldVentures, which is an exclusive, travel club aimed at creating high-end and bespoke experiences with their travel packages. Founded in 2005, the organisation explores, discover and share carefully curated experiences to its members. The organisation grew with hundreds of thousands of members in over 40 countries. But as the travel club grew, it developed the more charitable, community-minded trips to give back to those who are less fortunate. Thus, WorldVentures Foundation was born. Its mission is simple – to create positive change in the lives of children all over the world. This is achieved through sustainable programs that promote their health, happiness, safety and development such as VolunTour trips.
VolunTours serve children in different parts of the world through a variety of volunteer programs. These tours are professionally planned, guided trips that put volunteers to work beautifying communities, building infrastructure and brightening the lives of children. No special talents are required; just equal parts compassion and commitment. VolunTourists are ordinary people making an extraordinary difference.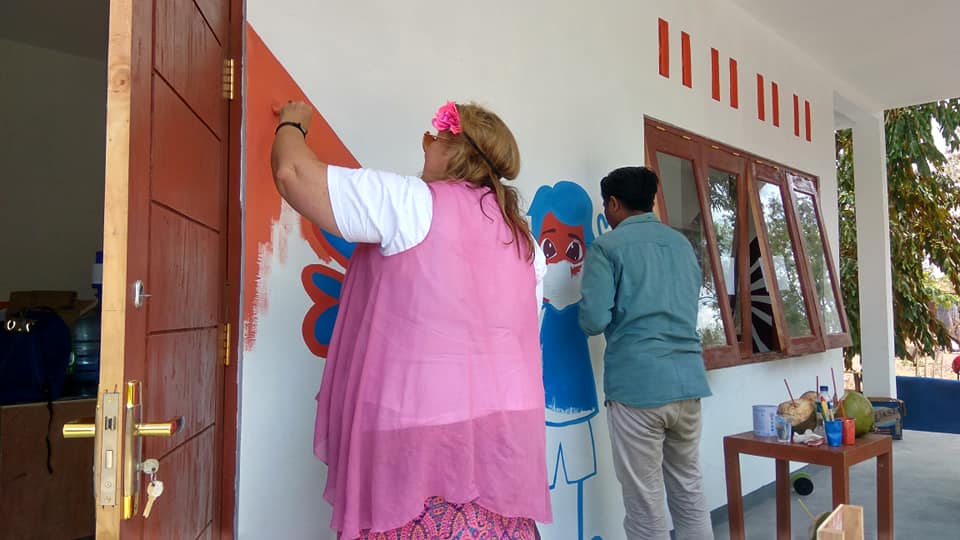 WorldVentures is constantly building its portfolio of tours and activities based on the following criteria – secure, safe, and sustainable. Anyone can join VolunTours that can be booked on the WorldVentures Foundation website. However, being a WorldVentures member comes with amazing perks such as special rates on travel packages.
Schools for Sumba is a VolunTour that stemmed from the partnership between WorldVentures Foundation and Happy Hearts Fund Indonesia in 2018. The two foundations joined hands to build 100 schools in Indonesia in the next five years for children whose families live in poverty.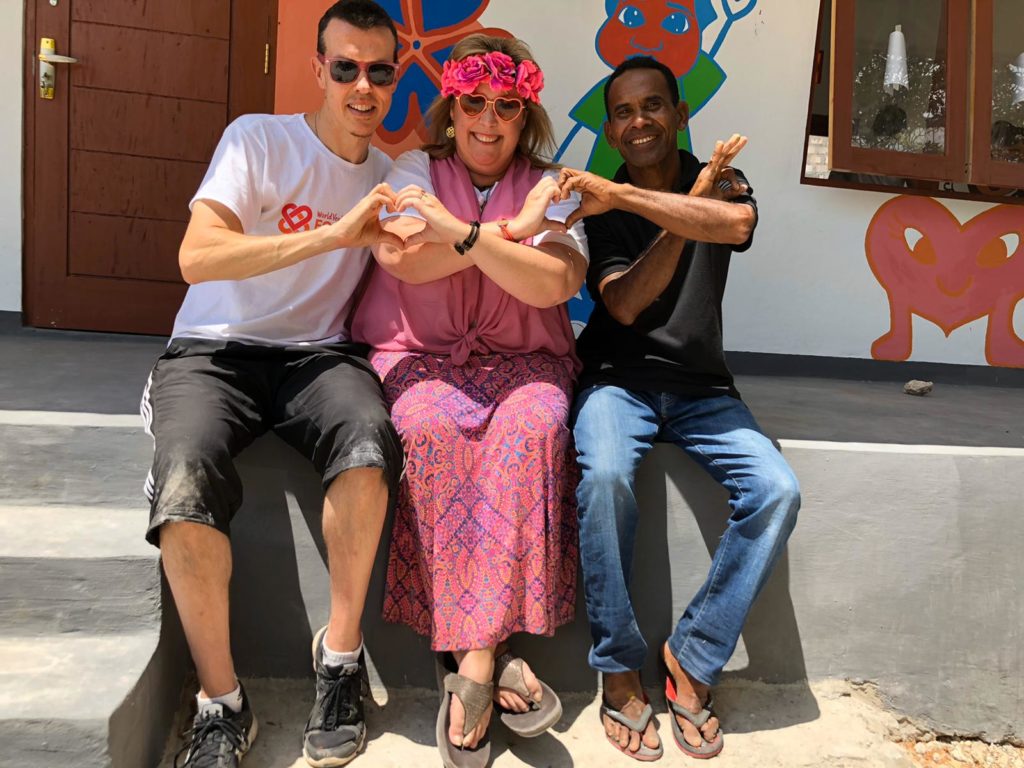 In Indonesia, less than 50% of the 95,000 children between the ages of 3 and 7 years attend school. The number drops to 28% in Sumba, which is considered one of the most economically-challenged parts of the country. In order to start primary school, children in Indonesia must have a certificate of reading and writing competency. However, there are few preschools on the island and are often far from settlements.
Most low-income families work on farms earning IDR 1 million (USD 70) per month and it's the norm for kids to help their parents till the land, to support their families. The two foundations aim to build numerous preschools that will give these children a place where they can learn comfortably and an early opportunity to thrive.
For two days, we helped rebuild a school that used to be a simple room with walls which were made of bamboo, rough cement floors, and a tin roof. We painted the walls making murals, the chairs and the fences. And we prepared food for the students and their families.
The school I helped build was donated by Sir Erwin Ac Ng and his wife Ernestina – who invited their friends to join them on this trip. Sir Erwin and Ernestina travelled the world thanks to DreamTrips and WorldVentures. But, looking for something more meaningful than just enjoying the fruits of his success — and no doubt inspired by his own experience of leaving home at 17 to go out and earn a crust — the husband and wife team joined up with VolunTours to make a difference and give something back to society.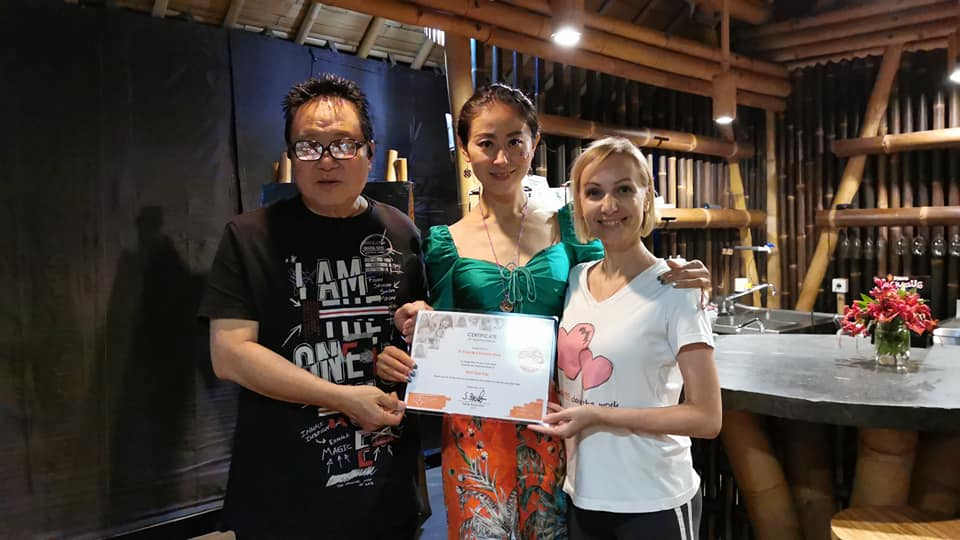 With the help of school reconstruction and the installation of proper plumbing, students and teachers began to feel much more comfortable in the education process and enthusiasm to attend school began to grow and grow.
Work hard, play hard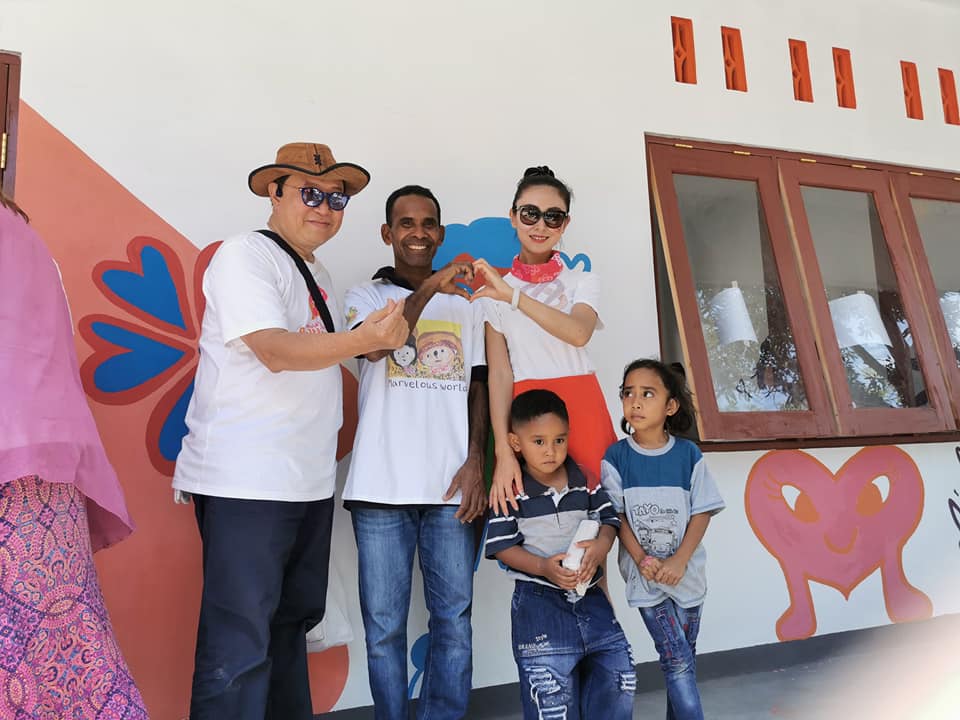 Where is the "tour" part in all of this? While the main focus of the trip is the volunteer work, VolunTourists are allowed to explore the destination at their discretion. Some VolunTours, like the one in Guatemala, allow volunteers to hike to see farms, family homes and places of worship as well as visit the Mayan ruins where one can participate in a spiritual ceremony and learn about Mayan history and tradition.
VolunTours comes with a host, whose goal is to ensure you have a great DreamTrips experience from landing to liftoff. In our case, it's Pauline Khoon from Rovia who ensured that we have a bit of fun after a hard day's work. We went to Weekuri Lake, which is a saltwater lagoon that is filled with water from the neighbouring sea. Pauline also brought us to the Lapopu waterfalls in West Sumba, which is dubbed as the Niagara of Indonesia.
Part of the charm of the trip is the change of pace. Thanks to the poor internet connection, I was unable to answer emails at all and it gave me more time to talk, connect, and serve the community.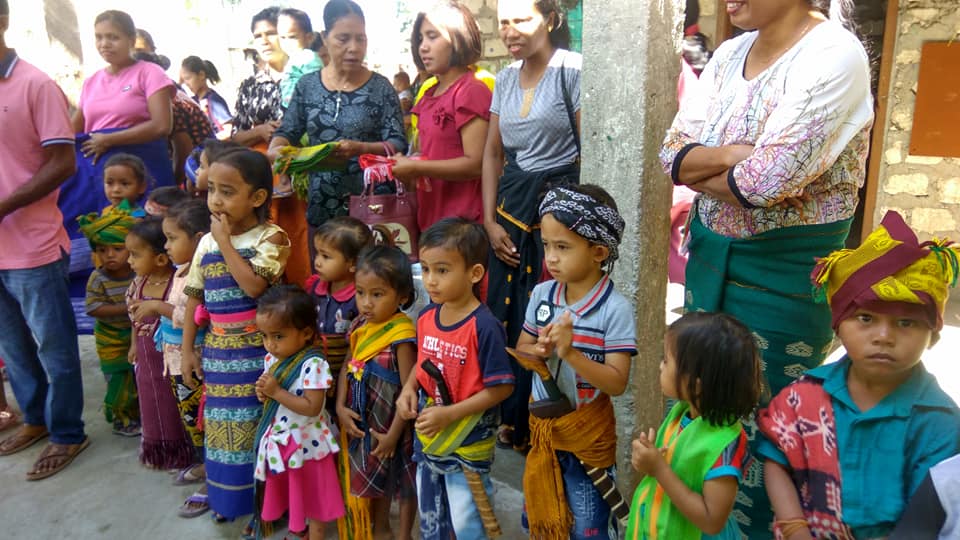 The children in Sumba cannot speak English, but children have a language of their own and the petty interactions that we had with them warmed our hearts. There is no greatest feeling than knowing that the school we built will be these children's first step in attaining a better education.
My first impression of Sumba was that it is arid and barren. However, this impression was turned around when we bid goodbye to the children smiling widely thanking us for their new classrooms. I left Sumba with a full heart, and the airport did not seem small after all.