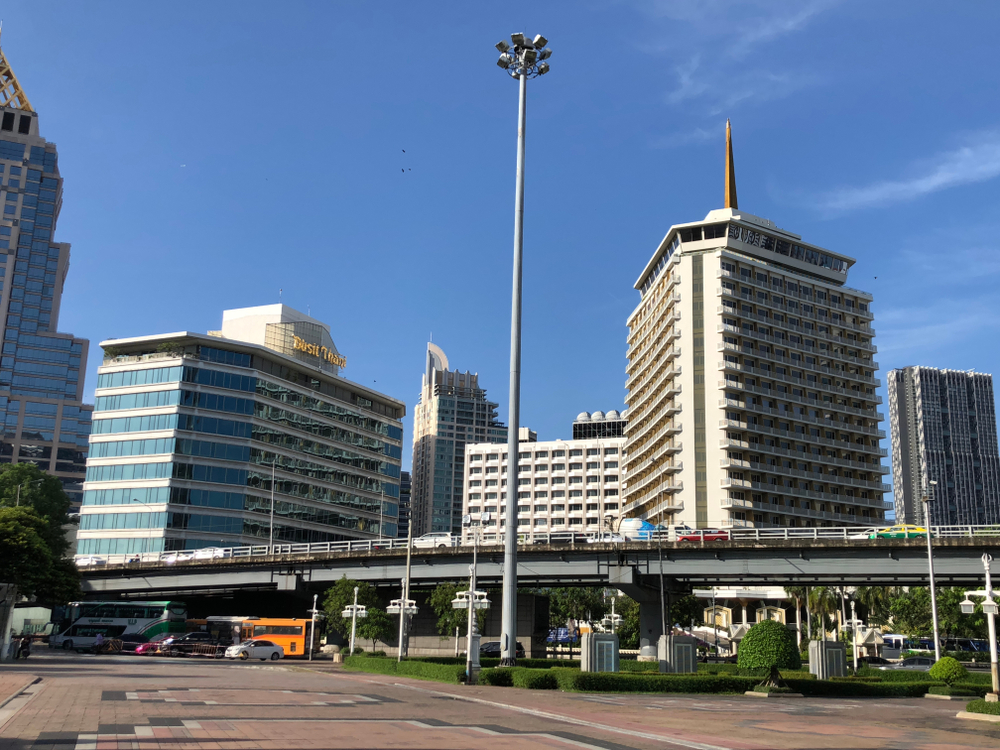 Dusit Thani Bangkok has bid farewell earlier this year after its iconic 48-year run since its opening in 1970. Dusit Thani recently announced that the project will be called "Dusit Central Park" inspired by New York City's Central Park and London's Hyde Park and the iconic properties adjacent to them.
The project is valued at THB 36.7 billion (USD 1.15bn) and covers 440,000 square metres of "prime real estate" on the corner of Silom and Rama IV Road, a major road in Bangkok named after the country's fourth monarch.
The multi-billion project will reimagine the iconic hotel and will add a 69-storey tower of luxury residences offering views of Lumpini Park, a "state-of-the-art" office tower called Central Park Offices with 90,000 square metres of space, a high-end shopping mall called Central Park Shopping Complex, and a "large" rooftop park.
The residences will feature luxurious 159-unit Dusit Residences and 230-unit Dusit Parkside, which will be "suitable for city workers seeking a stylish home and contemporary lifestyle".
Dusit Central Park is set to open in three phases. The hotel will come first, followed by Central Park Offices and Central Park Shopping Complex in 2023. Finally (though Dusit does not provide an exact date), the Dusit Residences will open.
Information about the pricing of the residences is still scarce. Dusit Hotels & Resorts website says bookings will open "soon" and prospective tenants can register their interest here. Dusit Thani is planning to rapidly expand its hotel portfolio and to double the number of rooms it has globally by 2021.