15 eco-adventure sites in Central Luzon of the Philippines
In light of the current COVID-19 situation, the recommendations and activities mentioned in this article are for the purpose of possible future holidays. Please always refer to local government health advisories for travel.
While the Philippines is known for the pristine beaches of Boracay and rock formations in Siargao and Palawan, eco-adventure sites in Central Luzon are becoming increasingly popular among travellers. Domestic travellers to Central Luzon will need to present their vaccination card and a negative RT-PCR or Antigen test result.
Central Luzon is a region in the Philippines comprising seven provinces located north of the capital. The region contains the largest plains in the country and produces most of the nation's rice supply.
Incorporating physical activity while on vacation is a growing travel trend and the land-locked region capitalises on its plains and mountains to offer adrenaline-filled holidays.  Here are some of the eco-adventure sites in Central Luzon for the brave and the bold:
Bulacan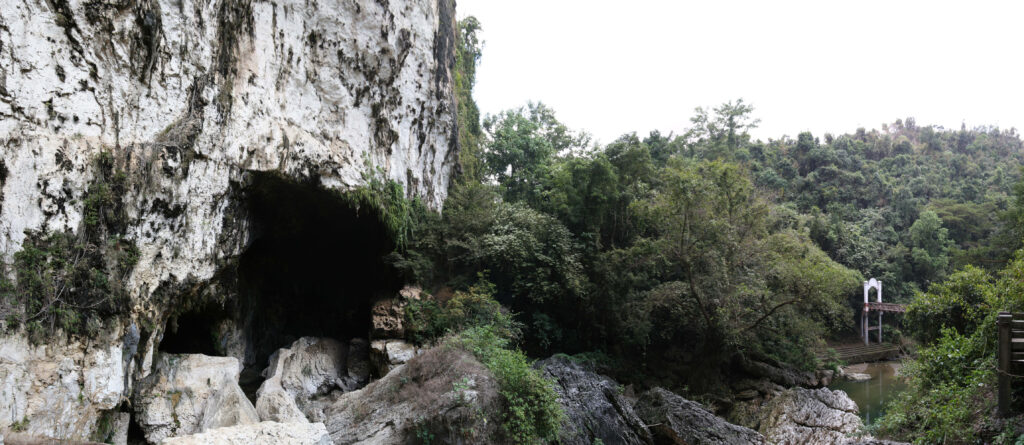 Thanks to its proximity to Metro Manila, travellers flock to Bulacan for its scenic mountain trails, long and winding rivers, and breathtaking waterfalls perfect for adrenaline junkies and nature lovers.
Point-to-point travel is allowed without age restrictions subject to an RT-PCR test for people from 18-65 years old while strict adherence to minimum public health standards is imposed.
Mt. Maranat
Trek Mt. Oriod from top to bottom. Yes, instead of climbing to reach the summit, tourists will descend to reach the campsite and Mt. Maranat, which is actually the name of a waterfall at the foot of the mountain – which is only one of the several waterfalls in the province. During the descent, tourists will come across green forests, streams and rocky terrain, but the majestic view of the falls at the end will make it all worthwhile.
San Rafael River Adventure
Want to get away from the city and relax for a few days? The San Rafael River Adventure is a resort that combines adventure and relaxation. Guests can ride a jetski and paddle boat, and even drive an ATV in the resort complex during the day, then relax on nature-themed accommodations at night.
Biak na Bato National Park
Biak na Bato is the birthplace of the Philippines' first republic making it a popular spot for history buffs.  However, the hundreds of caves beckon adventurers, especially the Aguinaldo Cave, which is Emilio Aguinaldo's base of operations; and Bahay Paniki, which is home to six unique bat breeds.
Pampanga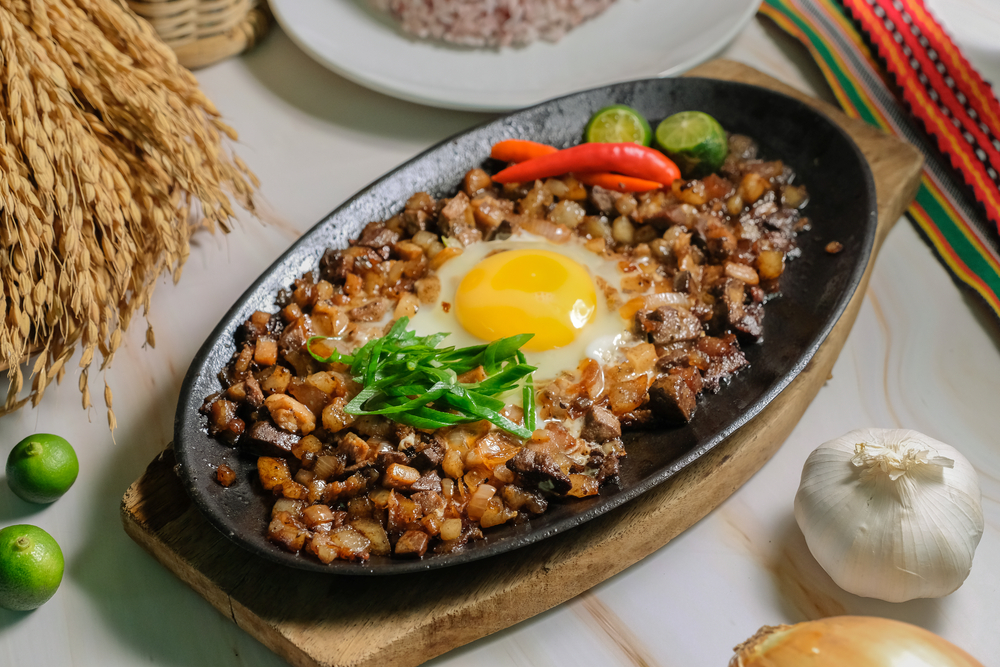 While dubbed as the culinary capital of the Philippines, Pampanga boasts more than signature buro, bringhe and sisig. Staying active is not a problem in this province filled with eco-adventure sites and locations.
Domestic travellers are welcome in Pampanga. Leisure travel shall be allowed subject to strict health and safety compliance.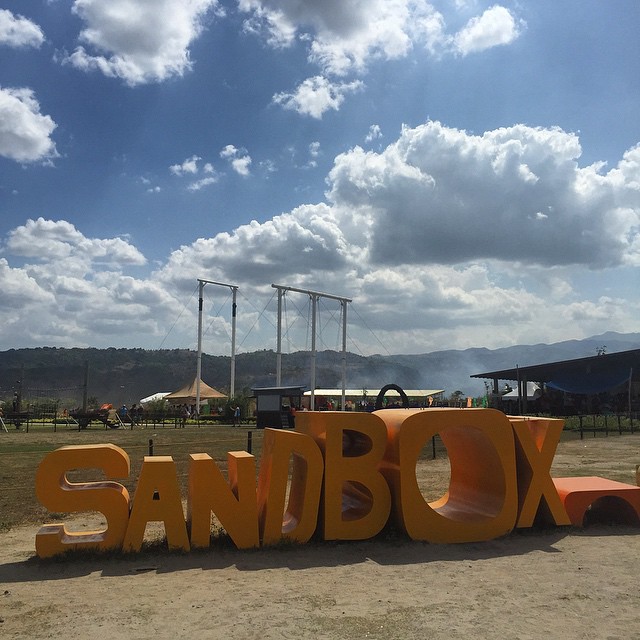 Sandbox
Tire yourself out in various thrilling activities in Sandbox's adventure zones such as the Giant Swing, the Aerial Walk Challenge, the Avatar One, and the Adventure Tower, which includes the wall-climbing zone. This outdoor adventure park is geared for adults and kids alike, which makes it perfect for the whole family.
Mt. Arayat National Park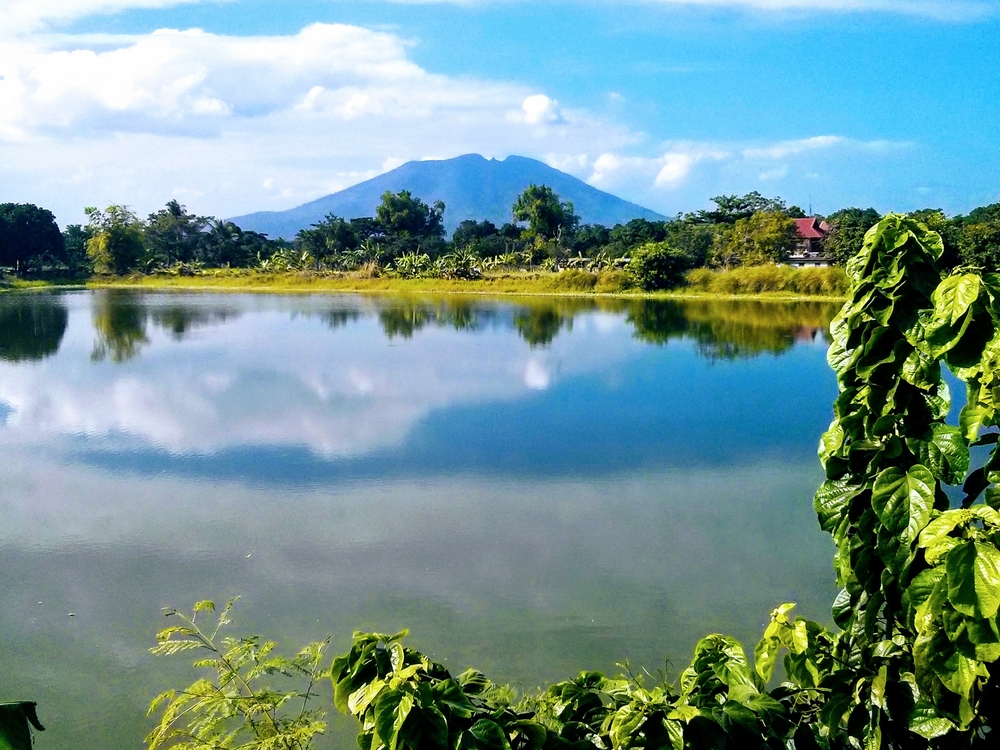 Mt. Arayat is Pampanga's sole mountain towering over the province's plains. The extinct volcano lies inside one of the country's oldest national parks and has easy trails perfect for beginners and intermediate climbers.
Mt. Pinatubo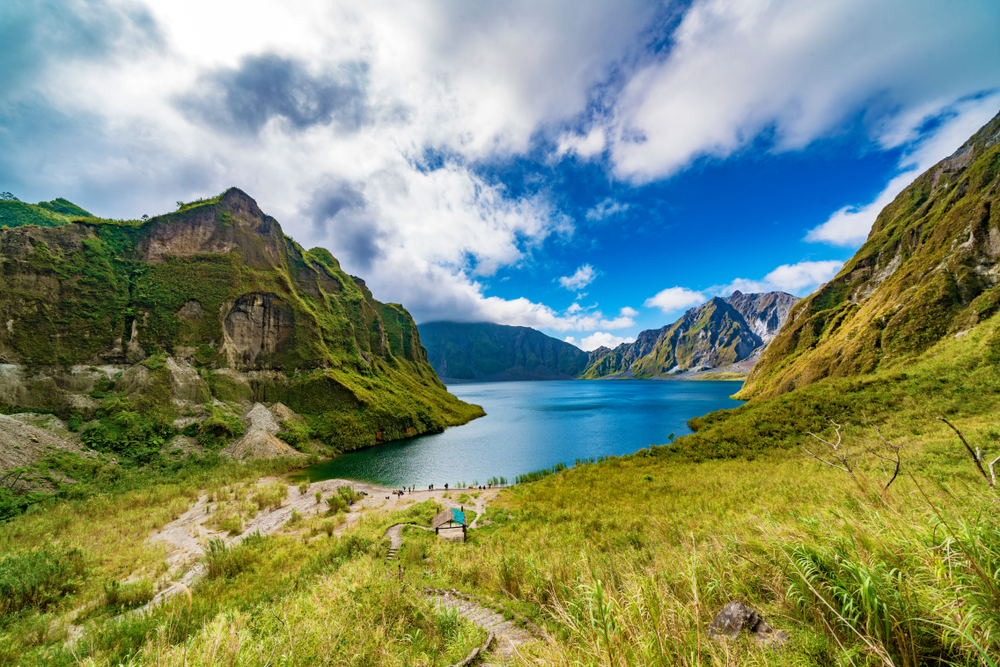 Situated between Pampanga, Zambales, and Tarlac provinces, the active volcano was responsible for burying several towns when it erupted in 1991. Now, it is a popular destination for adventure seekers. Ride a 4X4 over lahar formations until you reach the oasis of its crater lake that changes colour depending on the season.
Tarlac
People often pass by Tarlac on their way to locations further north like Baguio and Ilocos. Unbeknownst to many, Tarlac offers eco-adventure sites and holidays.
Tarlac is open to domestic travellers with negative RT-PCR or saliva test results taken within 72 hours before travel. Tourists must follow existing health protocol guidelines from IATF as well.
Capas National Shrine
Commemorating the Filipino and American soldiers who fought the Japanese during World War II, a 70-metre monolith lists the fallen soldiers. The park is a popular spot for a bike, run or picnic.
Monasterio de Tarlac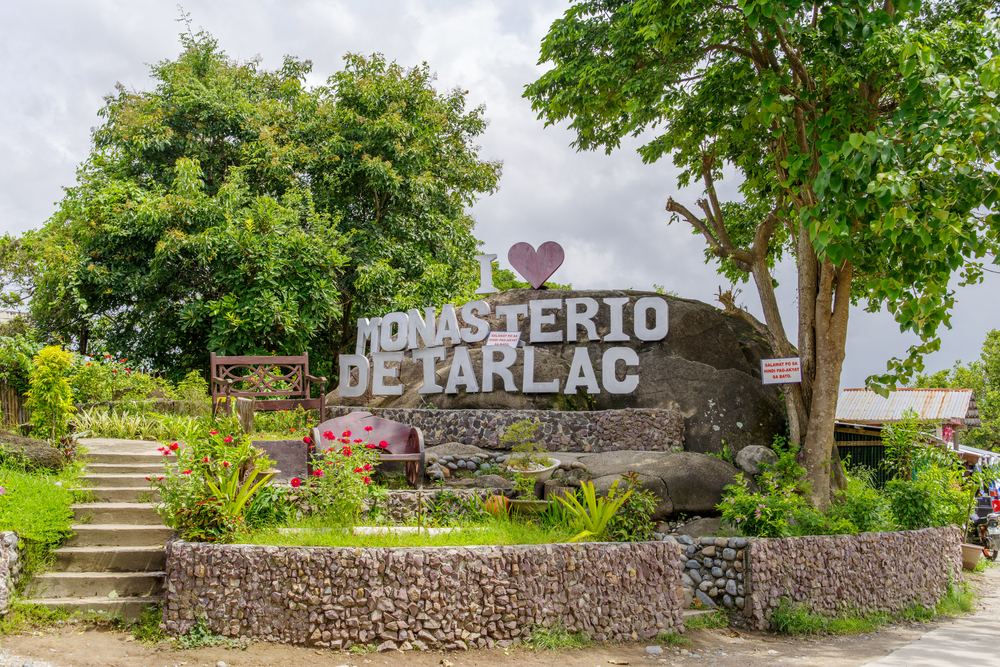 Monasterio de Tarlac is a favourite pilgrimage destination in Tarlac for the devout Catholics. The site is 300 metres above sea level, boasting a towering statue of Jesus Christ overlooking the cliff and reminiscent of Rio de Janeiro's Christ the Redeemer statue. The road to the monastery is a popular trail for cycling enthusiasts.
Tarlac Recreational Park
If you are into mountain biking, swimming, zip line, rappelling and other extreme adventures, head to Tarlac Recreational Park where several of the country's sports meets were held. It covers more than 78 hectares and is an ideal site for different activities.
Nueva Ecija
Eat, play, and rest! Nueva Ecija covers all these areas and gives travellers farm-to-table experiences, utmost relaxation, and unforgettable adventures.
Nueva Ecija is open to domestic travellers but they need to coordinate and follow the requirements set by the LGU.
Maangol Trail
Maangol Trail is a 7.9-mile bike trail located near San Jose, Nueva Ecija, which is mainly for mountain biking. However, the province is also a perfect destination for cycling enthusiasts. The land-locked province boasts plenty of paved roads and the Sierra Madre mountain range looms over the vast rice field.
Minalungao National Park
When you say eco-adventure tour in Central Luzon, specifically in Nueva Ecija, Minalungao National Park is the perfect destination for swimming, fishing, raft riding and cliff diving. The national park runs along the scenic Peñaranda River bordered on both sides by up to 16-meter high limestone walls in the foothills of the Sierra Madre mountain range.
Aurora
Thanks to its seas and lakes, Aurora is considered a prime destination for adrenaline junkies with its eco-adventure tourism products.
Baler
Baler is a famous surfing spot that drives surfers all across the world to its shores. However, the town offers more than rolling waves, its rich forest and natural attractions allow tourists to experience exhilarating adventures like trekking and cave spelunking.
Dinadiawan Beach
After being declared as Marine protected Area, Dinadiawan Beach is often visited by divers and snorkelers to witness various marine life species.
Mother Falls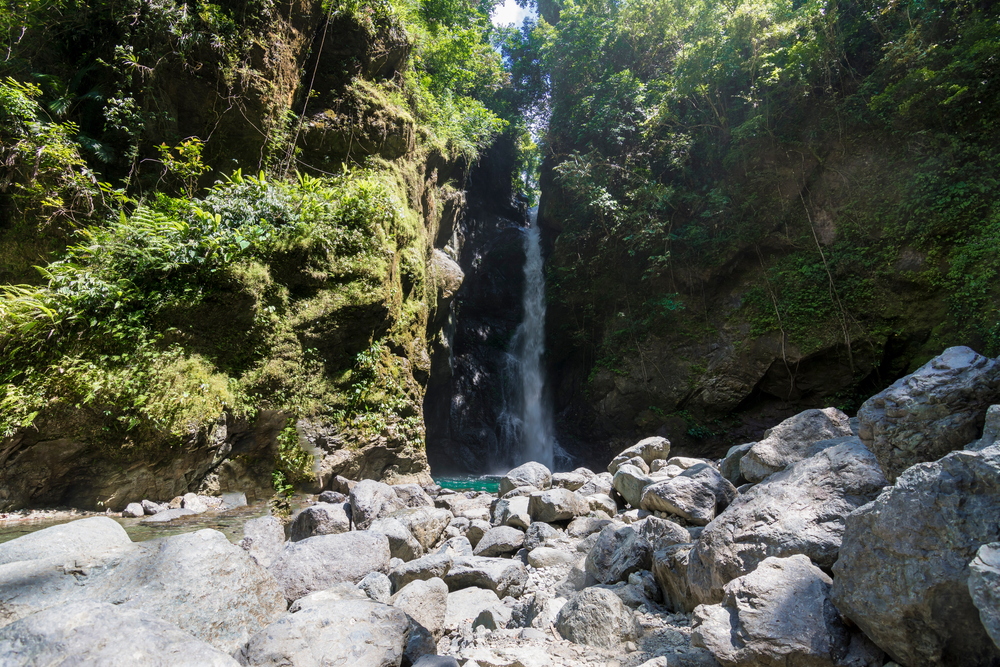 Trek the beautiful forest of Aurora until you reach the famous Ditumabo Falls or Mother Falls of San Luis. Along the trek, adventurers will come across rivers and natural pools where tourists can take a refreshing dip.
At the time this was written (17 December 2021), domestic travellers are allowed to travel to Central Luzon (Region III). Visitors are advised to check respective LGUs travel requirements.