"Efficient, comfortable and reliable" TD speaks with Aeromexico's Rocio Blazquez
Contributors are not employed, compensated or governed by TD, opinions and statements are from the contributor directly
After eight years working as Aeromexico's regional director for Europe, Rocio Blazquez has learnt a thing or two about what it takes to be a success in a competitive market. 
With that in mind, TD tracked down the ambitious and laser-focused executive, before she began a new role as the airline's regional senior manager in North America this month, to pick her brains on the European market, the Boeing 788 Dreamliner and, of course, the importance of NDC…
TD: Looking back over your eight years as the regional sales manager in Europe, what have been your chief successes?
RB: For someone working in an airline, great success is to open a new station. From the four that I have opened, I feel especially proud of Seoul due to the great challenge that represents to face a new culture and open a new market so far away from our headquarters. 
Another success is how Aeromexico has grown its capacity in markets like Madrid (from seven up to 21 weekly frequencies) or Paris ( From seven to double daily next June). And, last but not least, is the great team we have developed in Europe. I am very proud of each member, their commitment and their passion for their job. 
TD: What have been the biggest challenges and how did you overcome them?
RB: My biggest challenge in Europe has been maintaining our competitive position. The market is very dynamic, so we have overcome these challenges by doing big investments in our products; operating with the best aircraft, standardising our fleet, and above all putting our clients are the heart of all our decisions. 
MAD & CDG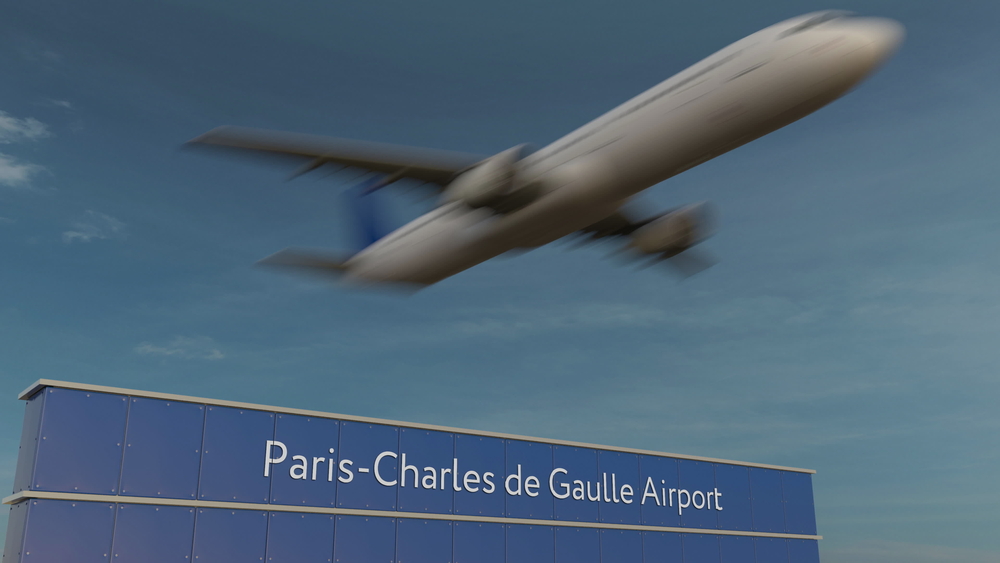 TD: You guys are busy expanding into Europe; can you tell me more about your moves into Charles De Gaulle (CDG) and Madrid-Barajas Adolfo Suárez (MAD) airports?
RB: We currently offer 11 weekly flights from Paris to Mexico City onboard our 787 Dreamliner. By offering competitive schedules and tailored need products, we have been able to expand our flight network at service of all costumers. And we have succeeded; our passenger flow between both cities has been reflecting positive results by increasing 29% compared to 2018. 
As for Madrid, this was our first European route. We have recently celebrated our 60th anniversary, and certainly, this destination represents the vision that Aeromexico has established throughout the years: keep flying higher and offering the best of Mexico around the world.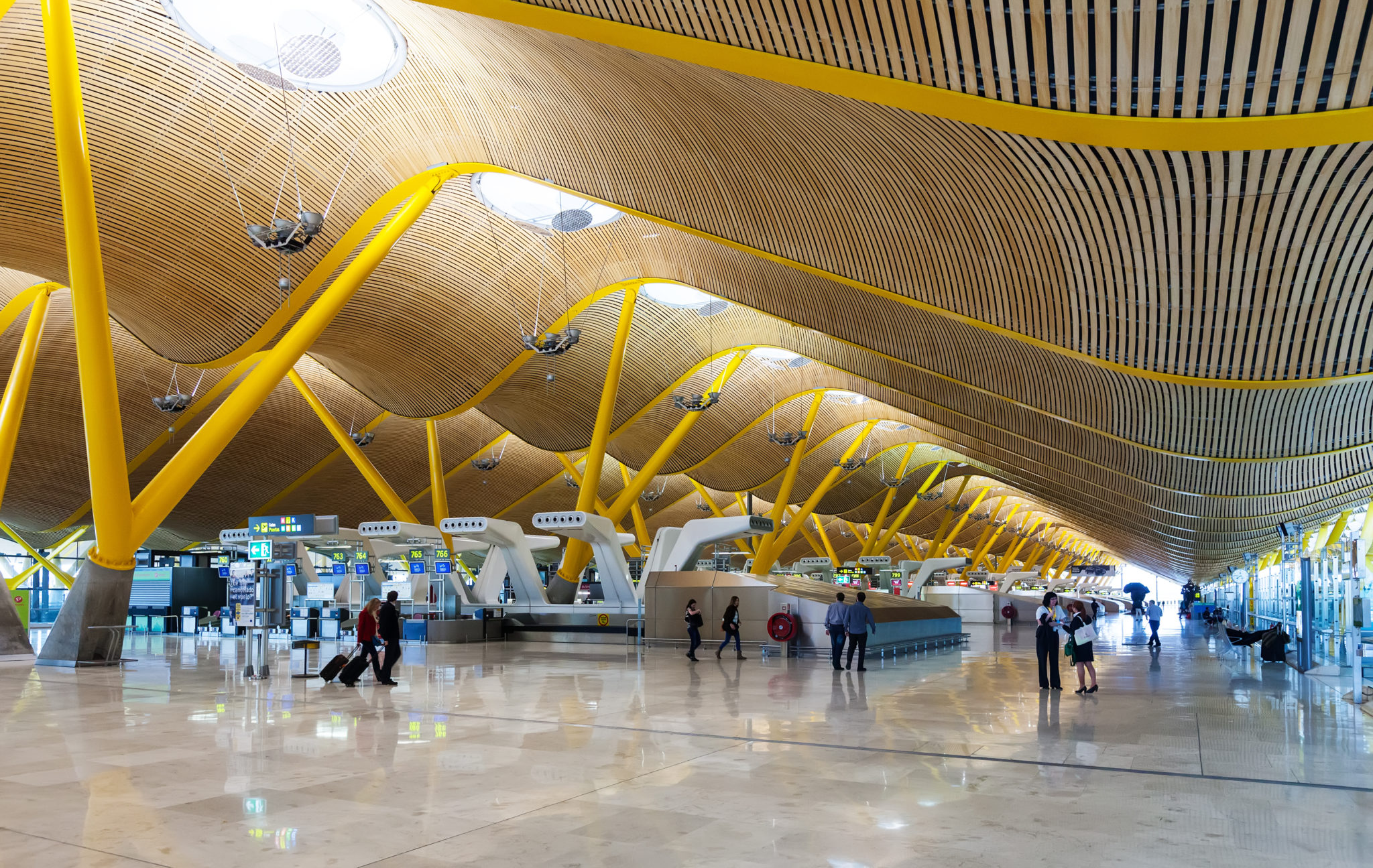 For the latter, Mexico's global airline has stayed truthful to this vision and we keep offering the best of us and by having strategic partners.
Aeromexico is currently working for their passengers to have more travel options, and this is why Aeromexico has a codeshare agreement with Air Europa, which is also a SkyTeam member that allows us to increase our presence in the Spanish market. 
Furthermore, we are currently working for their passengers to have more travel options, and this is why for summer 2020, Aeromexico will have two daily flights on the Paris – Mexico City route for the first time since we started flying to CDG more than 50 years ago. In addition, the Barcelona – Mexico City flight that [as of 10 December] will increase its flights to five times a week on and by March 2020, it will have a daily operation. This shows our commitment to creating more connection options to the destinations we fly to. 
"Passengers have access to customised, efficient, comfortable, and reliable services"
TD: What have been your biggest source markets for your European destinations and are they primarily business, corporate or leisure trips?
RB: We have been working to offer a vast catalogue of products and services in order to give our clients more options. Thanks to this strategic scheme, our European destinations have an optimal balance of business and leisure trips.
We are able to offer increasingly personalised and flexible products that efficiently solve our customers' needs. And, we aim to create products for all types of passengers for there to be an Aeromexico for everyone. 
Aligned with this purpose, our fare model was restructured under the Branded Fares concept in order to offer customers a service that suits them and provides more and better options to meet their travel needs. 
The new concept allows us to offer the maximum comfort and innovation of our aircraft with competitive prices for all travellers, which translates into improved optimisation of the airline's fleet, one of the most modern worldwide. This offers customers a broad range of options that respond directly to their needs. Passengers have access to customised, efficient, comfortable, and reliable services.
Living the dream
TD: You run the 787-Dreamliner on your European services, what is it about the aircraft that makes it ideal for these routes? 
RB: has implemented measures such as the optimisation of flight techniques, aircraft equipment and especially significant investments in new generation aircraft. Due to this strategic scheme, Mexico's global airline has opted to incorporate the Boeing 787 to its fleet. 
Considered the state of the art aircraft, the Boeing 787 allows to optimise resources, increases fleet performance has the best technological advancements to offer a premium customer service, and above all, a safe flight. 
These synergies suit Aeromexico's permanent goal to maintain a modern and young fleet. Additionally, the acquisition helped to enhance its products and services catalogue, specifically to our European market.
"We have a vast catalogue of services"
TD: Can you tell me about the Clase Premier, the Aeromexico business class product, on-board the Dreamliner?
RB: At Aeromexico, our clients are the heart of all our decisions. For this reason, we have focused all our efforts in enhancing our onboard product more and more. In 2010 we started investing in the renovation and standardisation of our fleet, as a part of a long term vision that has helped us offer a consolidated and unique product as Mexico's global airline, transforming the concept of flying, especially in long-haul flights bounded to Europe and Asia. 
Thanks to this course of action, we have been able to expand our onboard experience by offering a differentiating concept and becoming the only full-service Mexican carrier. Nine years later, we have a vast catalogue of services that go from entertainment to menu selection, for instance, an exclusive menu on our Clase Premier cabin (business cabin). 
Designed by Elena Reygadas, considered one of the most prestigious chefs in Mexico, it is available on flights to Europe, including the Madrid, Paris, London, and Amsterdam routes departing from Mexico City, and has been redesigned on a quarterly basis according to the four seasons of the year (Spring, Summer, Fall, and Winter), in order to continue offering differentiated services to our passengers.
"Currently we have 300 movies and TV Series available"
Also, customers can enjoy a new combination of flavours through carefully designed menus on all routes from Europe (Paris, London, Madrid and Amsterdam) to Mexico City.
The new menus, renewed in both the Premier and Economy cabins, consist of three food courses that vary depending on the time of each flight. In all, customers will try balanced and healthy dishes, which help prevent malaise during the flight.
Entertainment wise, we have the newest content from all the big studios, such as Warner Brothers, Paramount, Fox and recently Universal. We've also included NatGeo in the documentary series section and we work constantly to offer the latest in terms of entertainment to improve the travel experience. Currently, we have 300 movies and TV Series available, but we will increase it to 400 in July of this year.
TD: How important is NDC to Aeromexico and the industry as a whole?
NDC is very important to our distribution landscape since it will allow us to differentiate us from our competitors and personalise the offer to each customer. Additionally, by implementing and adopting NDC, Aeromexico's goal is to control our content/offer and standardise the experience of our customers, regardless of distribution channel. 
Having a unique source of truth will allow Aeromexico to consistently offer customers a standardised variety of options to fit their needs; regardless of channel, they will be aware of their options and the specifics of the product they select. For the industry, it is a way to standardise the offer and give more options to customers while gaining control of who has access to the content and how it's displayed.
"We seek to create a complete experience"
TD: Where do you guys stand on digitalisation and the rise of individualisation? 
RB: With our customers at the centre of our strategy, we have implemented systems and processes that are constantly updated, allowing us to improve the interaction with our users to offer the best travel experience. 
We seek to create a complete experience and connect with our clients from the moment they think of a trip until they return and share their memories. And we aim to create products for all types of passengers for there to be an Aeromexico for everyone.
Additionally, having the Boeing 787 Dreamliner in our fleet has allowed us to be part of the digital transformation that has impacted positively in the industry and has brought an innovative scenario. 
As part of this trend, we recently launched our new digital ecosystem including an all-new website, check-in kiosks at airports, a new mobile app, customer service through chatbot (Facebook and WhatsApp) and free messaging onboard our 737 and 787 aircraft. Altogether, these innovations offer an omnichannel experience to make travelling easier.
TD: Where do you see Aeromexico, in five years' time?
RB: will keep investing in its customer-centred strategy to continue providing a world-class experience through service initiatives, products, and innovative technologies to keep flying higher and offering the best of Mexico at service of all passengers.