Digital travel management firm Egencia has announced the launch of the Egencia Analytics Studio a new "enhanced data visualisation and analytics platform", the first tool of its type built specifically for analysing corporate business travel.
The platform has been designed to empower travel managers with the ability to harness the power of company travel data and put it to work to help them discover hidden company trends, root out profligacy and identify potential savings. Egencia Analytics Studio is able to bring all online and offline travel information into one place–consolidating data and automatically creating an overview of the travel ecosystem.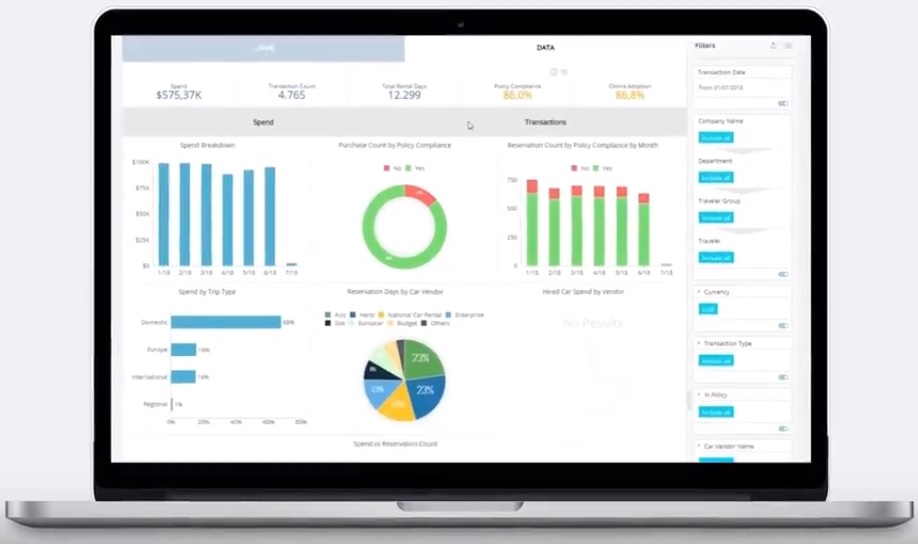 Through the new platform — which uses visual renderings and customisable widgets combined with intuitive filtering,such as the ability to visualise the effects of advance purchase compared with type of travel, whether it is long haul, short haul, international or domestic – Egenica believes that travel managers will be able use the platform to streamline ops, identify areas suitable for cost cutting and create "compelling reports" quickly, efficiently and without the need for additional support.
"Turn data into actionable insights"
"We live in a world where data is everywhere, but it's only useful when you can turn data into actionable insights," said Alex Kaluzny, CTO, Egencia. "Understanding the data and using it to make decisions that benefit your business is just the beginning – we continue to evolve the Egencia Analytics Studio to bring the power of predictive analytics to our customers."
Kaluzny added "Being data-driven is key for any business to remain competitive. However current travel management company reporting systems require travel managers to spend hours searching through multiple files to merge rows of offline and online data to obtain actionable insights, often requiring support from data specialists.