Snag the best deals with Egencia's report that reveals the best time to book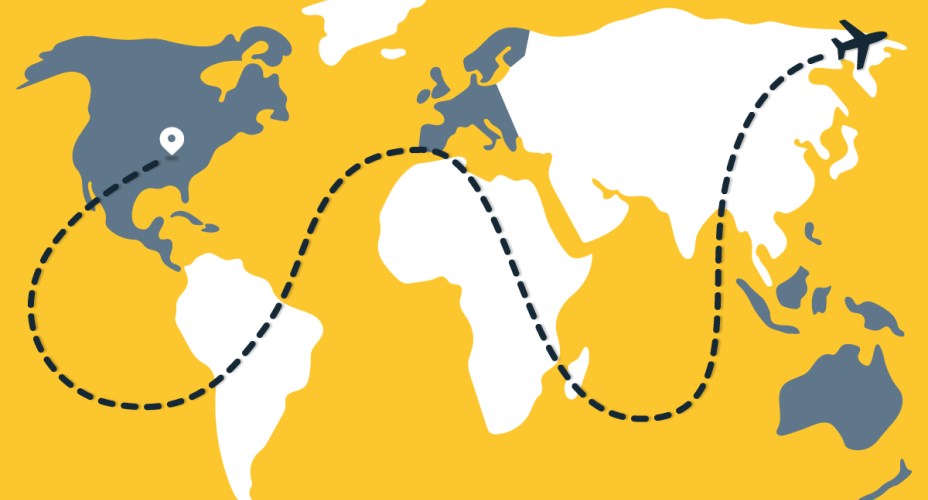 Travel management company, Egencia, has released a full report showing the best time to book, how many people get access to premium travel, and who actually gets to travel without their company's prior approval.
It's safe to assume that most people want to save money when it comes to booking business travel. So, do you know when the best time to book is? Are you ever curious about who gets to travel in first or business class versus economy? Do you have to seek approval from your company before going on business trips?
It seems there are people who have more travel 'freedom' than others, according to Egencia's latest report, Egencia Travel Policy Insights: Global Air Edition. The research commenced in September 2017, and its findings are based on a study of global travel policies and travellers' online and offline booking behaviour.
Let's cut to the chase and start with the most interesting question:
When is the best time to book?
According to the report, travellers should book on the weekends to snag the best deals and get the most bang for their buck. The Egencia data show that Sundays yield the best deals on premium fares.
However, we have different schedules and not every day is a Sunday. So, with that in mind, the best weekdays to book premium are Monday and Tuesday, although the price will be an average of 25% higher than at weekends.
See the calendar below to see the best weekdays to book within your region: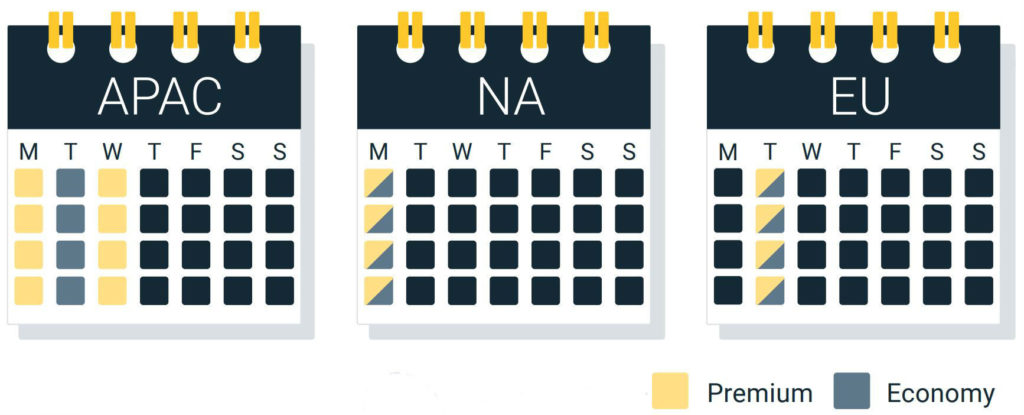 How many people get access to premium travel?
If you always fly in economy and envy those in business, here's a thought that'll make you feel better. Despite the name, the vast majority of global business air travel is not done in business class, but economy (although this may include premium economy).
The findings are: only 33% of international business travellers are allowed access to premium travel, while only 12% of domestic travellers get the special treatment. Many companies unlock access to first or business class based on the length of flight (ranging from 4 to 10 hours) and this translates to a higher rate of premium travel for international trips.
Who gets the most travel freedom?

Do you need approval from your company before making a business trip? The report says that the vast majority of companies give travellers the freedom to make their travel choices without seeking prior approval.
Well, that is, if you come from North America where 67% of travellers don't need approval from bosses. As for me, I'm from the Asia Pacific region, so…
If you want more of the report, you can download it by clicking on the button below. There's more information about how travellers behave in different geographies and how companies handle air travel policies across the globe.