The Egyptian State Tourist Authority is to launch a new UK campaign to capitalise on renewed and growing interest in the destination.
UK visitation to Egypt rose by more than 25% in the first six months of 2017, with travellers discovering the other popular locations that Egypt offers.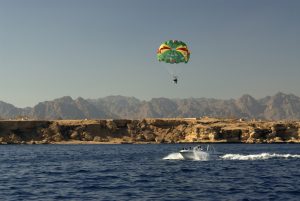 Overall visitation from all markets leapt by more than 50% year-on-year.
"Immersion in unparalleled history has of course always been at the core of our brand, but Egypt is also a sun-drenched oasis twelve months of the year," said Amr El Ezabi, director UK & Ireland for the Egyptian State Tourist Authority.
"Few places can offer such a harmonious combination of ancient history and modern luxury."
Airlines including EasyJet, Thomas Cook and Tui still operate regular flights from most British cities to popular holiday spots across Egypt. All three fly to the city of Hurghada, while airlift to the up-and-coming Marsa Alam resort town is about to increase with Thomas Cook launching flights from London Gatwick and Birmingham this side of Christmas, joining the current Tui service from London Gatwick.
Egypt was named the second most price-competitive destination in the world in the World Economic Forum's Travel & Tourism Competitiveness Report 2017. With a recent ONS report showing Brits are abandoning fortnightly holidays for week-long, mid-haul destinations instead, year-round destinations such as Egypt have an opportunity to fill those demands. 
"There are destinations that claim to offer winter sun but actually just offer weather that allows you to wear shorts in the colder months," continues Mr El Ezabi.
"Egypt offers actual beach weather even in the middle of winter and all less than six hours away from the UK."
Comprising an outdoor campaign and digital channels with a PR and media hosting programme, the new campaign will be unveiled at the start of 2018.
It will primarily showcase the beachfront city of Hurghada with its markets, nightlife and glamorous, yacht-lined marinas alongside world-class resorts, restaurants and boutiques.
For those seeking a little more isolation, Hurghada is bordered to the north and south by resort bays such as El Gouna, Sahl Hashish, Makadi Bay and Soma Bay that offer private beaches and water sports and activities – especially snorkelling and diving.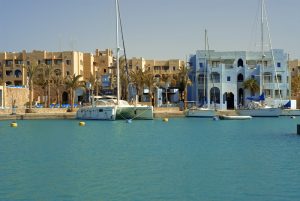 The fast-growing Marsa Alam on the south western shore of the Red Sea will also feature, with new accommodation openings and the upcoming UK flight launches making this resort town increasingly attractive.
Marsa Alam offers sand and sea experiences in a more remote location ideal for desert safaris and snorkelling, though still within a few hours' drive of the ancient city of Luxor for those that want to take in some history.