El Llorenç Parc de la Mar has announced that it will open its doors in the heart of Palma de Mallorca in spring 2019.
The new luxury hotel, the first of its kind on the island, will offer 35 guestrooms, Le Labo amenities throughout, two swimming pools, a rooftop bar, a new destination restaurant and a spa in collaboration with Spanish brand Natura Bissé.
El Llorenç is situated in La Calatrava, the oldest neighbourhood in the city, and within walking distance of historical attractions such as the Arab Baths and the famous Catedral de Mallorca.
"Something that hasn't been seen on the island"
Joan Comas, the general manager of the hotel, commented: "El Llorenç Parc de la Mar is a unique hotel that embodies the best of what Mallorca has to offer, whilst also offering something that hasn't been seen on the island before."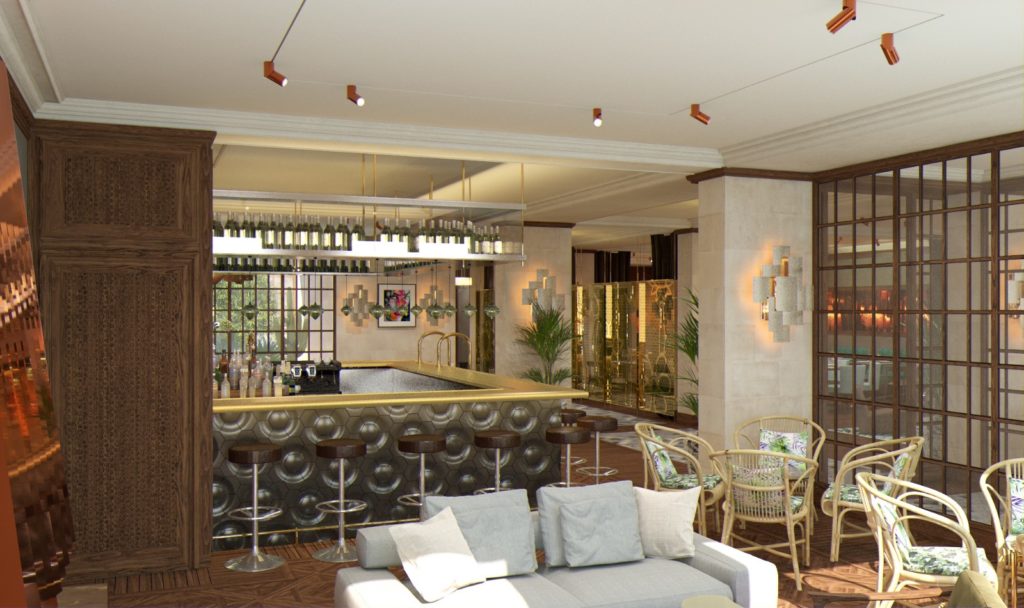 Guests of El Llorenç Parc de la Mar can enjoy the expansive views of the bay from the rooftop bar, Balinese beds and the largest infinity pool in Palma. The property also houses a spa, featuring a 14-metre indoor thermal pool and treatment rooms that offer services curated by Natura Bissé.
Spearheaded by renowned Mallorcan chef Santi Taura, the hotel's restaurant DINS will offer a dining experience inspired by the island's traditional cuisine and made with locally-sourced, seasonal ingredients.
El Llorenç's interiors are the work of established Swedish interior designer Magnus Ehrland. Its design offers a new direction in Balearic style, paying homage to the history of Palma. Moorish motifs can be found throughout the hotel's design, seen throughout the property in authentic dark wood lattice-work and Arab-Mallorcan details.
"The hotel delivers on all of the traditional requirements for seamless travel"
Comas added: "The hotel has the versatility to tailor to the needs of the modern traveller — whether they want to rejuvenate, party or go sight seeing. The hotel delivers all of the traditional requirements for seamless travel, whilst being modern, innovative and tech-savvy at the same time."
Rooms start from EUR 240 (USD 273) per night during low season and EUR 300 during peak season.