Elevating Thai tourism to new heights and continuing the legacy: TD interviews the CEO of the Royal Cliff Hotels Group
Contributors are not employed, compensated or governed by TD, opinions and statements are from the contributor directly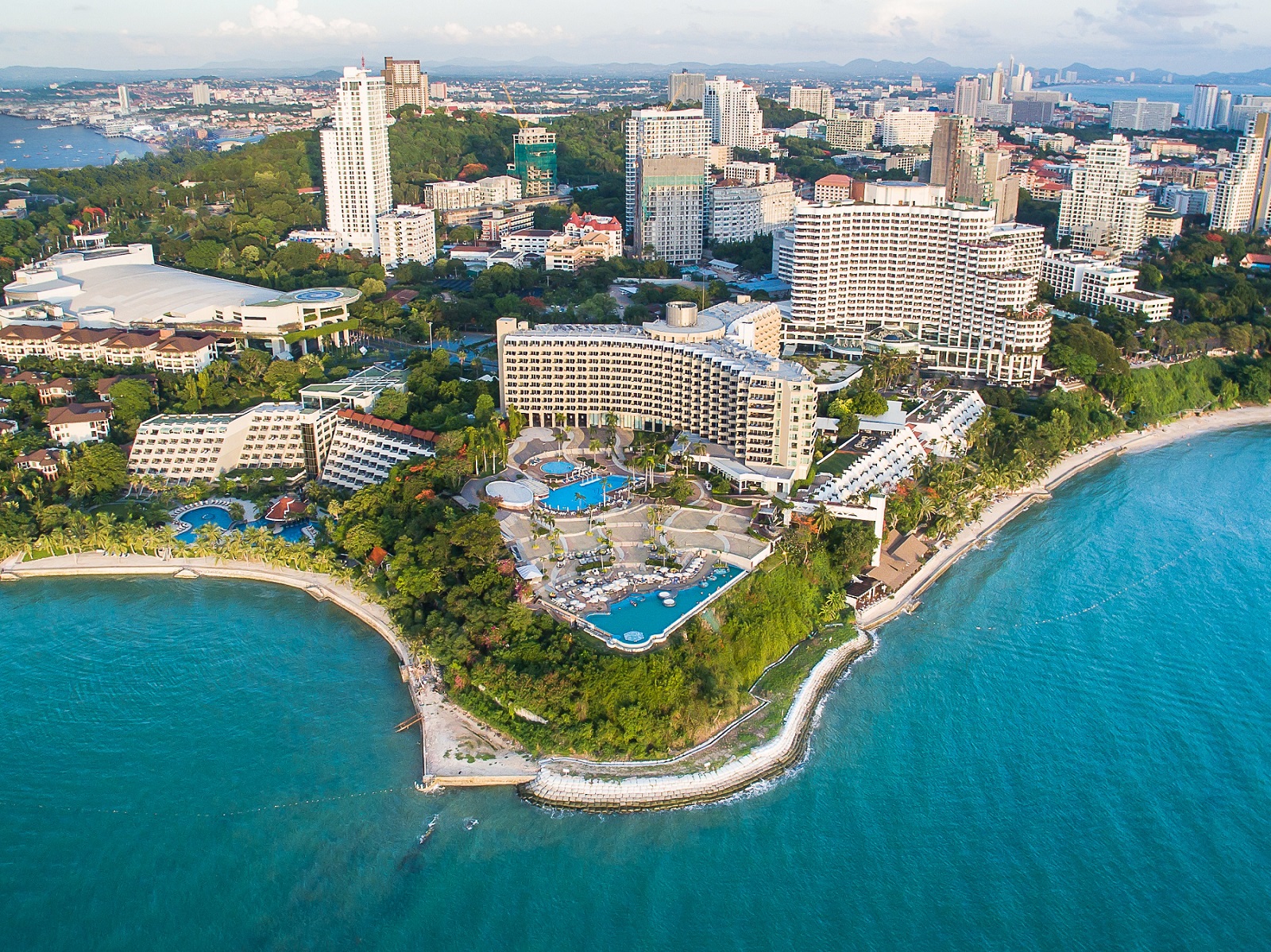 After deciding that the British public school system was the best place for him to learn, a very young Vitanart Vathanakul requested that his parents send him to the UK to enrol in one of the venerable and ancient institutions he longed to attend.
Recognising the laser-focused determination of their young son, Vitanart's parents understood his desire to better himself and promptly packed him off to the UK to begin life at boarding school.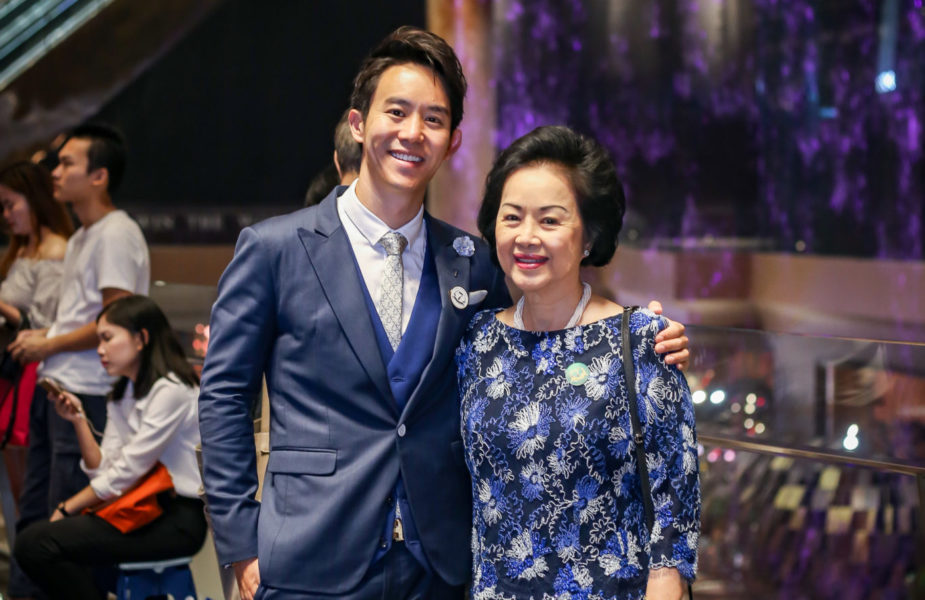 With his schooling behind him and enriched with a bachelor's degree in Electronic Engineering and Masters in both Natural Sciences from Cambridge University and Decision Sciences from LSE, Vitanart returned to Thailand and joined the family business – the Royal Cliff Hotels Group, one of the finest luxury properties in the super popular seaside town, Pattaya.
To find out more about this highly driven, yet also endlessly humble and gracious hotelier, I hightailed it down to the coast to pick his brains on what keeps him motivated, the future of Pattaya and his yen to leave a long-lasting legacy to the people of Thailand.
TD: Making a success of a hotel in such a thriving market with so much potential, how do you ensure you stick out from the crowd, what makes the property unique?
Vitanart Vathanakul (VV):  Well, longevity for one thing. Royal Cliff has a rich history in Pattaya and has been part of the landscape for 46 years now. And, with half a century of service excellence under our belt; representing the best of what Pattaya  — and by extension Thailand — has to offer, we have been blessed with the blossoming of Royal Cliff, from just being a highly desirable hotel and resort, into a destination in and of itself.
Pattaya is extremely popular with tourists, who come for the tropical sun, beaches and the famous Thai hospitality. That said, a lot of our guests are lured by our extensive range of facilities and amenities, as well as our hard-won reputation for attentive, genial service.  But, once they cross the threshold into our lobby and experience Royal Cliff first hand, they feel the full force of what we have built here and it leaves them awestruck.
As I say, in nearly half a century, we have developed what my mother first created in the 1970s, into a refined, luxurious and stylish destination, where our choice of four individual, high-end hotels onsite, 11 different restaurants and, totally unique to the region, our private beaches and seven swimming pools.  I can't think of another hotel that can boast seven swimming pools. Furthermore, in Funtasea, we have an award-winning kids club too.
Our guests are often very well-travelled and cultured people, who know what they want and can be very exacting during their stay. But once they have checked-in and made themselves at home, they often find they spend most of their time in situ.
This makes me feel so proud of my team, who work tirelessly, all around the clock, to make sure our guests want for nothing during their stay. I like to think of Royal Cliff as having all the convenience of home, except — we are better than home. And, it is only through the endeavours of each team member, whether they are leading the marketing team, assisting guests with their everyday needs or preparing dishes in our busy kitchens, that we have been able to achieve this.
Family-focused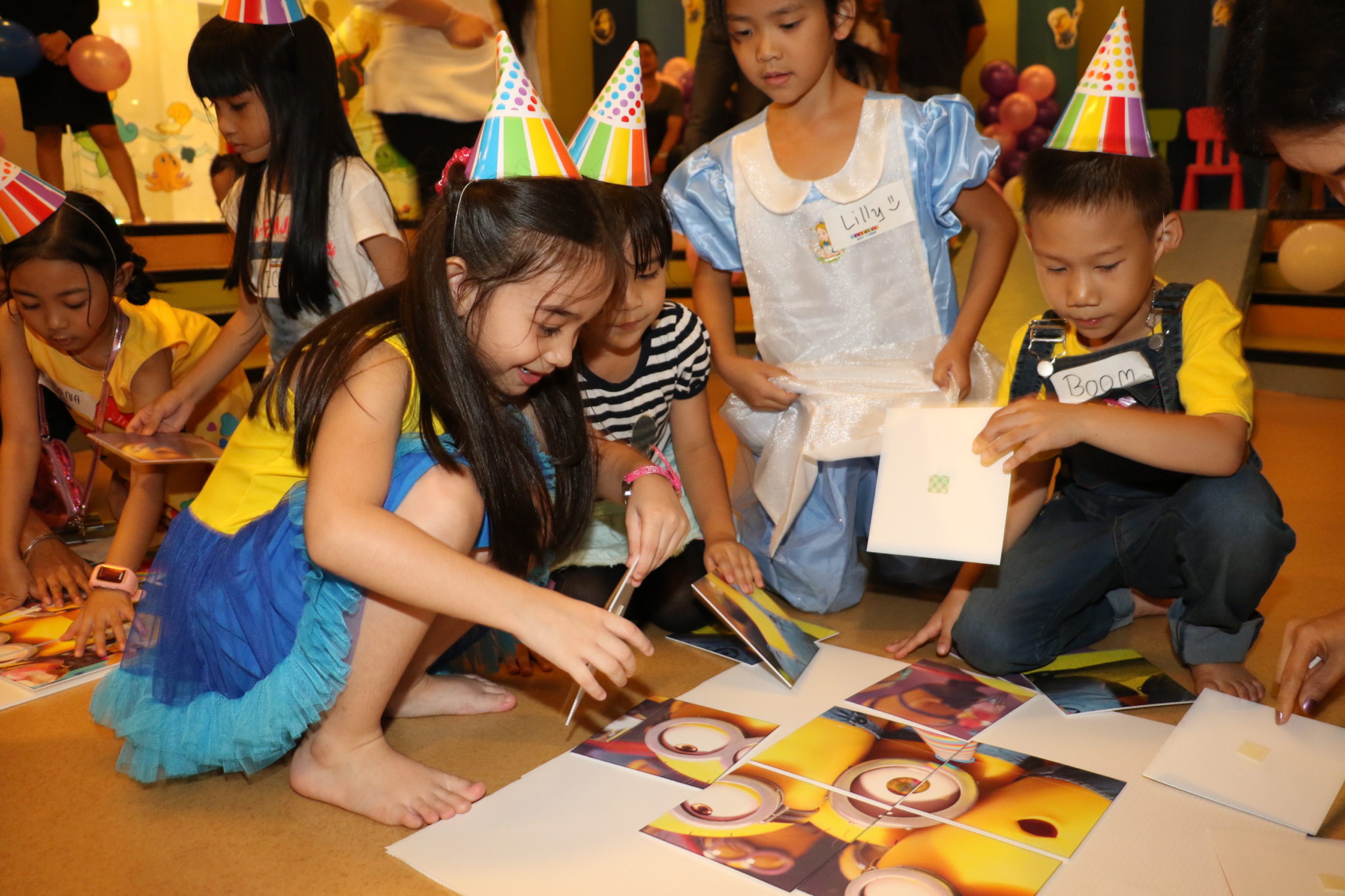 TD: I am glad you mentioned home, the family market has gained a lot of traction over the last few years in Pattaya. And, obviously, children need to be corralled, controlled and entertained, lest they run amok from a lack of stimulation and surplus energy. So an award-winning kids club is quite an arrow to have in your quiver, can you tell me a little more?
We feel very honoured and proud to be selected as one of the top 15 kids clubs in Thailand by rakluke.com, a popular Thai website that focuses on parenthood. A lot of thought went into building the concept and design of our kid's club, and after extensive research into the most successful kid's clubs, in Thailand and further afield such as Dubai we were ready to go. I cannot tell you how impressed I am with the level of dedication and attention to detail put into bringing Funtasea into being. And I am humbled to say that all that hard work has truly paid off.
"We have also made sure that little ones' brains receive the nutrition they need"
TD: That's amazing. Why do you think Funtasea stood out so much?
VV: At Funtasea we focus on 'edutainment'. It's so easy to distribute toys and install umpteen water slides etc and the kids will be happy. But, deep down I'm sure that parents want their kids to take part in stimulating and engaging activities to expand their minds — not just brainless distraction.
Of course, there is nothing wrong with some mindless distraction — we all need to switch off every now and again, even if you're just eight years old. So, while we still have the all the toys, pools and play areas you can shake a stick at, we have also made sure that little ones' brains receive the nutrition they need. And we have run some very interesting classes to do so, such as pizza, ice-cream and muffin cooking lessons and creative experiences such as origami and modelling workshops. Oh (laughing), and we also run bedmaking training.
TD: No way. Really, tell me more?
VV: We won an award for the best bed-making at a hospitality expo and we thought it might be an interesting thing to pass onto our guest's children. However, we were not prepared for such a strong response from the kids, who love it. When they go home, they go bed-making crazy, we have even had guests tell us that their kids now wake them up at the crack of dawn, just to make the bed!
Local hero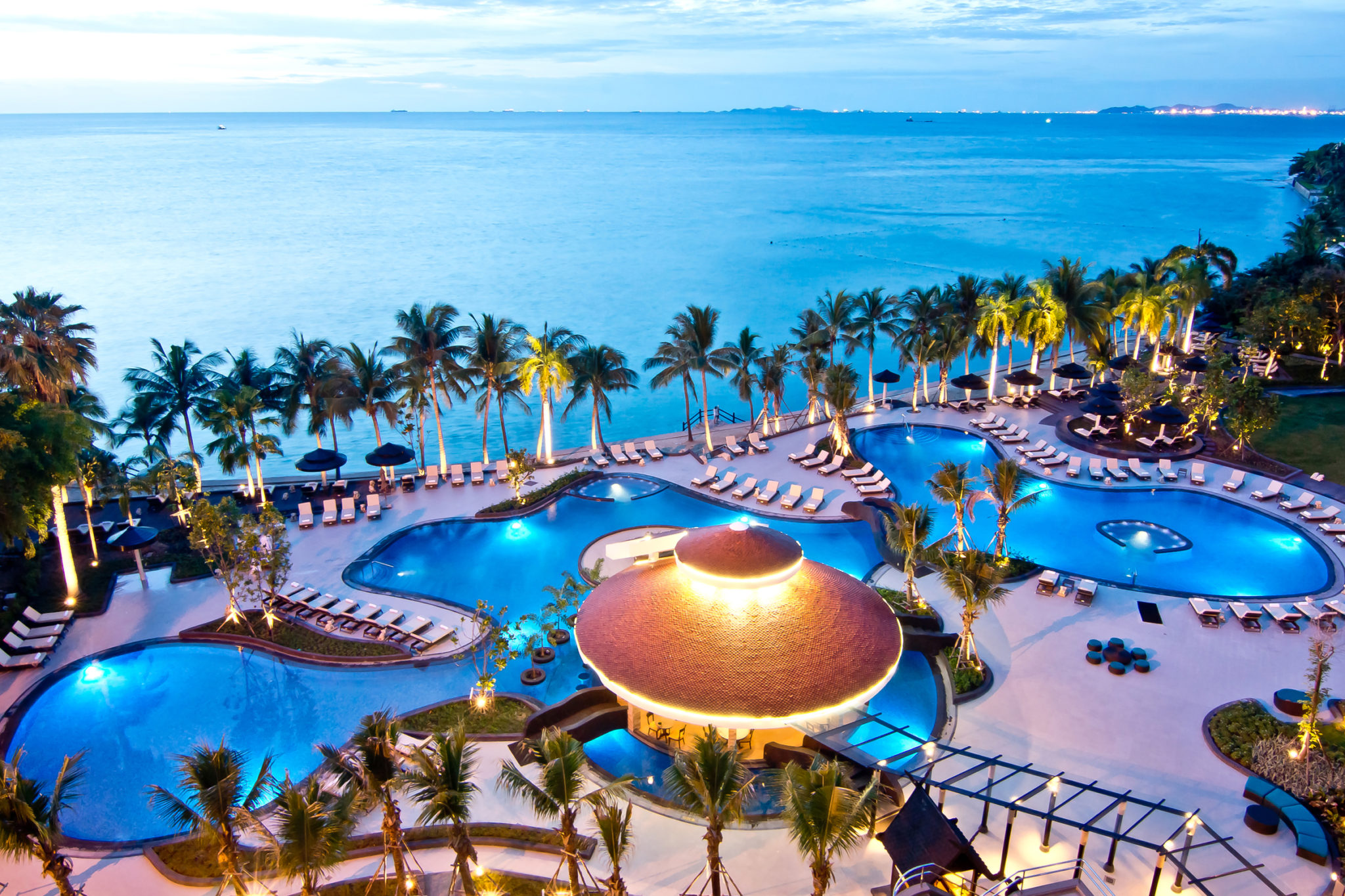 TD: Royal Cliff is an icon of the Pattaya hospitality industry, what are your biggest challenges in maintaining its elevated reputation, what keeps you motivated?
VV: Well, that's a combination of many things; my family, my friends, the Royal Cliff team, my guests, the city, Thailand itself — all these elements inspire me to not just improve processes inside the business, but to keep challenging myself to become the best I can be. Furthermore, the strong purpose of being a leading hospitality player fuels my motivation.
"I love Thailand and owe it so much that I want to give something back"
When my family, led by my mother, first opened Royal Cliff all those years ago, she wanted Thai people to travel more domestically and visit the different provinces and destinations within Thailand to rediscover the culture, history and traditions of their home country.
Moreover, we built the Royal Cliff to inculcate a desire for travel and to get people to be proud and impressed by a homegrown Thai brand that can compete and, in many cases, surpass the crème de la crème of big-name international brands. This national strategy has now expanded into a global one, to put Thai hospitality amongst the very best in the world, where it belongs.
TD: What about your own, personal ambitions?
VV: I love Thailand and owe it so much that I want to give something back; help the whole country and people and contribute to their success and prosperity, as best I can.
Personally, my goal is to make a powerful impact on the Thai tourism industry, build upon the dream of my mother and leave an enduring legacy that will inspire my team, my family and the next generation of Thais, to develop themselves as individuals and work together to build a bountiful and happy future for Thailand.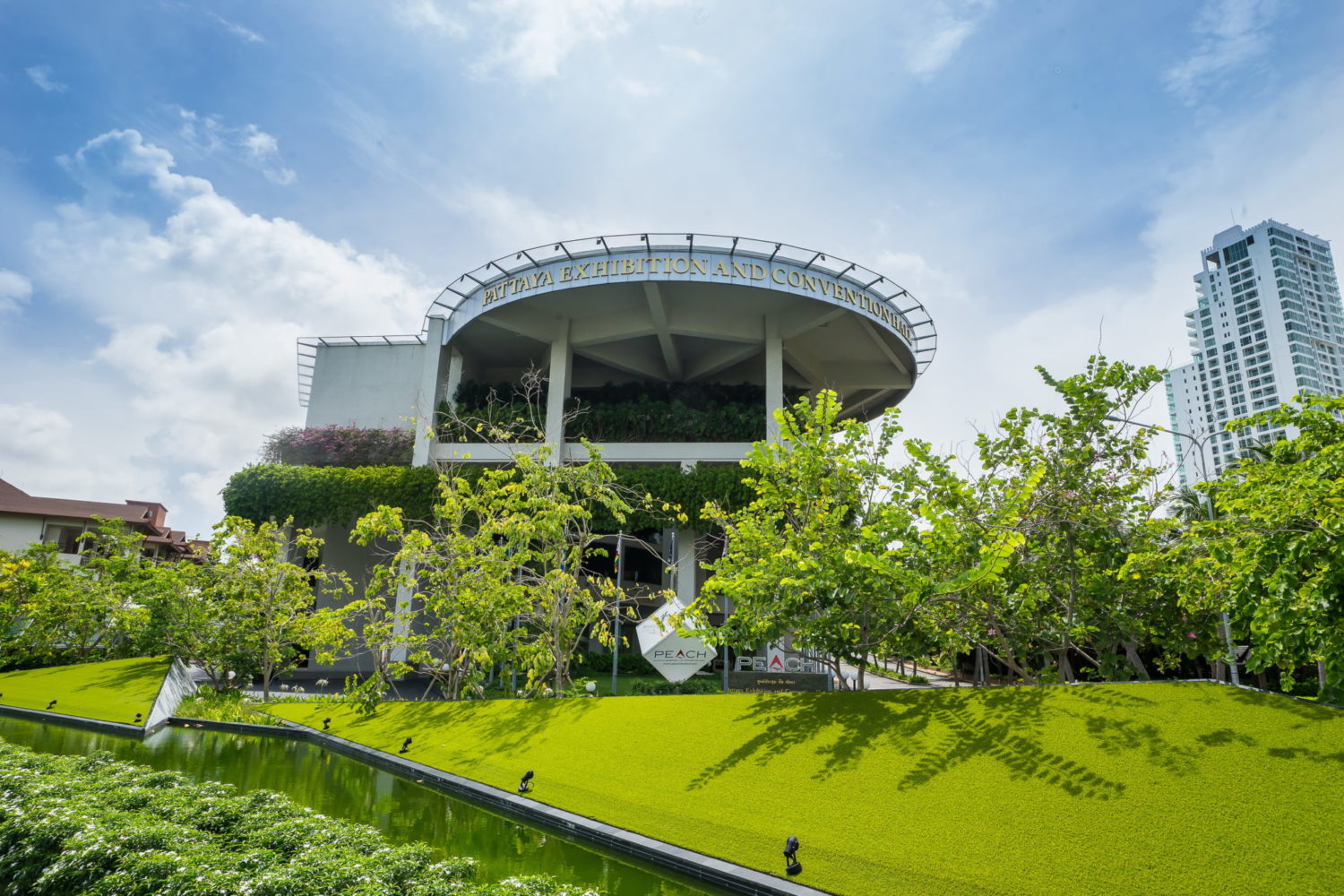 I want to help make Pattaya not just the best leisure destination in Thailand, but to also contribute to the city becoming Thailand's prime destination hotspot for the meetings, incentive, convention and exhibitions (MICE) market too.
Furthermore, I believe that once people come to Pattaya they will inevitably want to explore the rest of the country further too. After all, when international travellers come to Thailand they don't just come to one city, right? They explore the islands or kick on to Bangkok, Chiang Mai or Pai, there is so much here to discover. By raising the profile and improving the tourism infrastructure of Pattaya, we are assisting other cities too which, in turn, drives the GDP of the entire country.
Pattaya evolved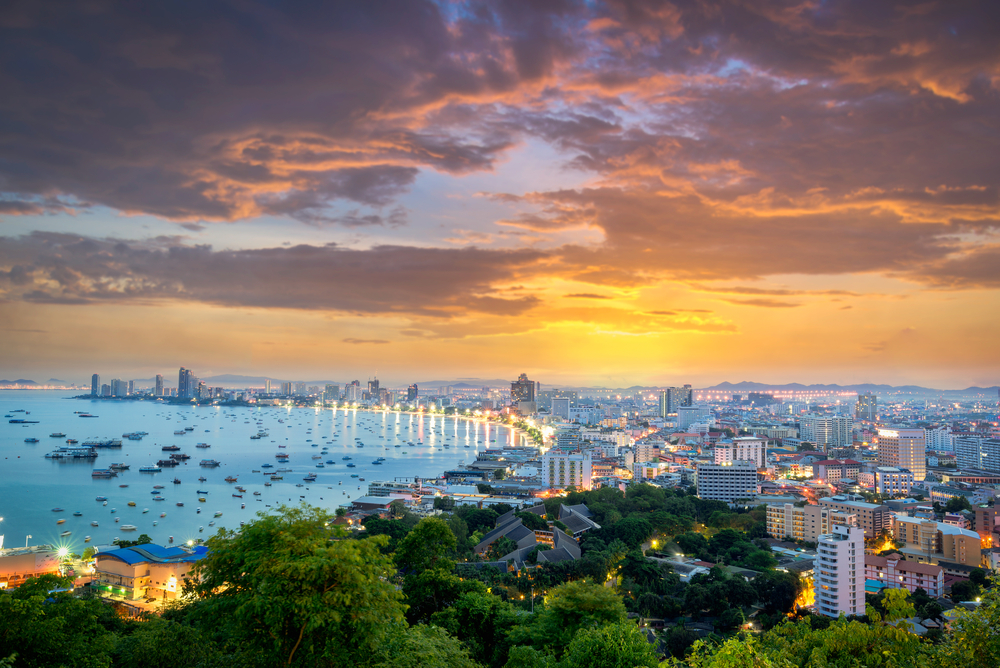 TD: What are your hopes for the evolution of Pattaya as a destination and what schemes, initiatives, campaigns activities have you spearheaded or been a part of to bring that goal to fruition?
VV: For Royal Cliff, one trend we observed is that guests want to see or take part in unique activities they will remember forever and can tell their friends about when they get home. Yes, they want a relaxing holiday but now they also want a memorable experience to go along with it.
With this in mind, we partnered with lots of different attractions, such as the Ramayana Water Park, the Pattaya Dolphinarium and the Kaan Show, to provide hotel guests access to high quality, million-dollar, attractions. These partnerships encourage guests to explore as much as possible and experience the very best the city has to offer. On top of that, they will, hopefully, return home and tell their friends and family about the 'Vegas level' productions they attended in Pattaya.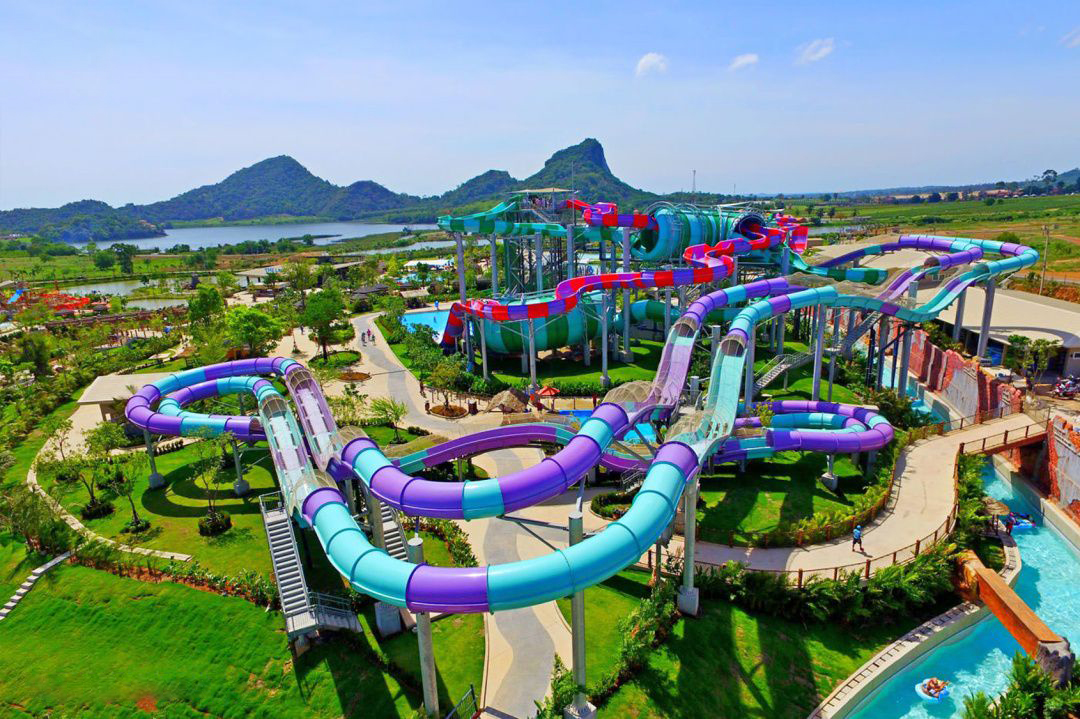 Pattaya itself has been rebranded as a sports and family destination. And at Royal Cliff we want to ride this trend; we believe in it and think it is really important to focus on these demographics to build Pattaya as a destination, that is perhaps more universally friendly than it has been in the past.
To ride on the sports theme we have created multiple sports tournaments in the last 5-6 years. In November 2019 we successfully held the ITF Senior Tennis Championship Grade A which is the highest level in Asia. There were over 200 people from 15 countries that participated. Next year we are aiming to attract even more.
The rebranding, and all the associated initiatives, has had a pronounced and positive effect on the city. The result is that Pattaya has become so much more fun and vibrant, with so much more to do — such as cultural and historical attractions, as well as waterparks, leisure centres and, of course, amazing opportunities to indulge in some retail therapy.
This has all added up to transform Pattaya into an attractive, family-friendly destination that gives all types of travellers a full and well-rounded experience, which can go toe-to-toe with anywhere in the world!