Emirates celebrates 10 years of A380 operations in Singapore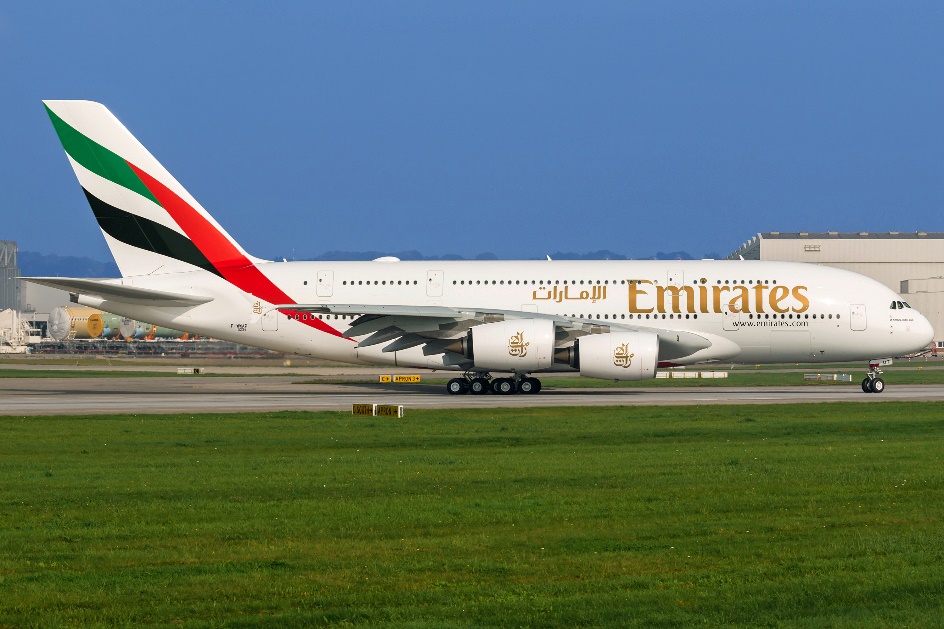 Emirates, the world's largest operator of the Airbus A380 with 118 double-decker aircraft in its fleet, celebrates 10 years of A380 operations in Singapore. This marks a key milestone for the largest international airline, which has operated 8,200 flights and carried 2.9 million passengers between Dubai and Singapore on A380 aircraft since its debut in the city-state in 2012.
Emirates' A380 fleet has clocked more than 61,000 block hours between Dubai and Singapore, connecting passengers to the rest of the world, including popular destinations like London, Manchester, Paris, Rome, and Madrid.
The Emirates A380 experience has long been taking passenger comfort to new heights, with an extensive suite of features that turn the journey itself into a destination. Emirates continues to see robust demand for the world's largest passenger plane, which boasts private suites and shower spas in First Class, flat-bed seats in Business Class, extra room and custom lighting in Economy Class, and inflight Wi-Fi throughout.
Rashid Al Ardha, country manager for Singapore & Brunei with Emirates, said: "We are delighted to commemorate a decade of A380 operations in Singapore. The wide-body aircraft has been a long-time favourite amongst travel enthusiasts, including travellers flying to and from Singapore. It is especially loved for its extra legroom, spacious and comfortable cabins, and signature Onboard Lounge. We are committed to offering our passengers the distinctive Emirates experience whenever they fly with us, and will continue innovating to provide customer-centric, future-forward services."
Today, Emirates operates A380 services to over 30 destinations in 25 countries, and with travel demand the strongest it has been in more than two years, the airline will provide customers greater connectivity, more choice, and an enhanced experience as it ramps up its A380 services to more destinations by the end of March 2023.